French Cable Station Museum
Introduction
This building was once the terminus location of the transatlantic cable—installed in 1891—that stretched across the ocean from France. The French Cable Company built the station in the same year. During World War I, General Pershing in France communicated with the US Government through this cable station. In 1927, this was also where Charles Lindbergh's solo flight to France was confirmed via a message sent to the station (messages took about five minutes). The federal government took control of the building in 1940 when France surrendered to Germany; it was returned to the company in 1952 and was in operation until 1959. The building is listed on the National Register of Historic Places.
Images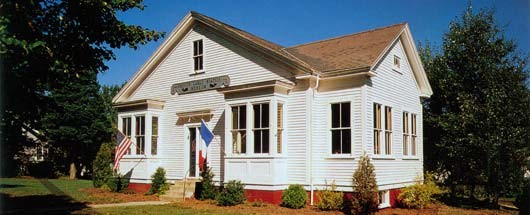 Backstory and Context
The first cable to reach America was installed in 1869 and its terminus was at Duxbury, and the second was installed in 1879 in North Eastham. However, both proved to be poor locations due to damage from shipping (Duxbury) or difficult to reach in bad weather (North Eastham). In 1972, ten prominent Orleans city pooled their money together and bought the building. It opened the same year.
Sources
https://en.wikipedia.org/wiki/French_Cable_Station http://frenchcablestationmuseum.org/museum-history.htm
Additional Information