Jackson Square
Introduction
Jackson Square, a 2.5-acre park located in the heart of New Orleans' French Quarter, is perhaps best known for the equestrian statue of Andrew Jackson that has resided there since 1856. Designed by French architect Louis Pilie and known originally as the Place d'Armes, the square is as old as the city itself. Bounded by Decatur, St. Ann, St. Peter, and Chartres streets, the square is now the location of live concerts, street artists, and visited by two million visitors per year. It was designated as a National Historic Landmark in 1960 and added to the Register of Historic Places in 1966.
Images
Jackson Square with St. Louis Cathedral in the background.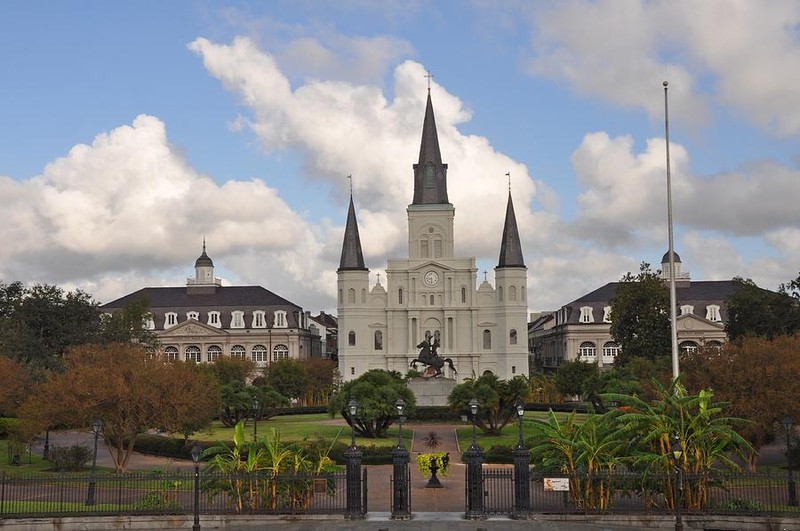 The square during the French Quarter Festival.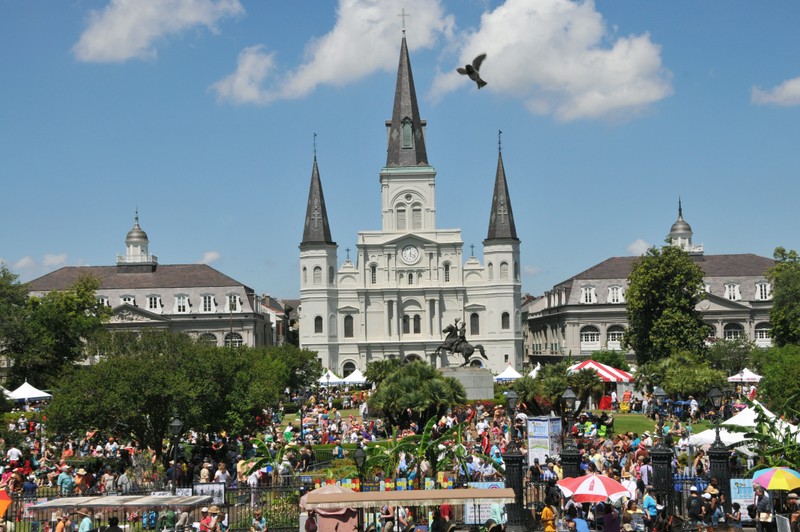 An overhead shot of Jackson Square.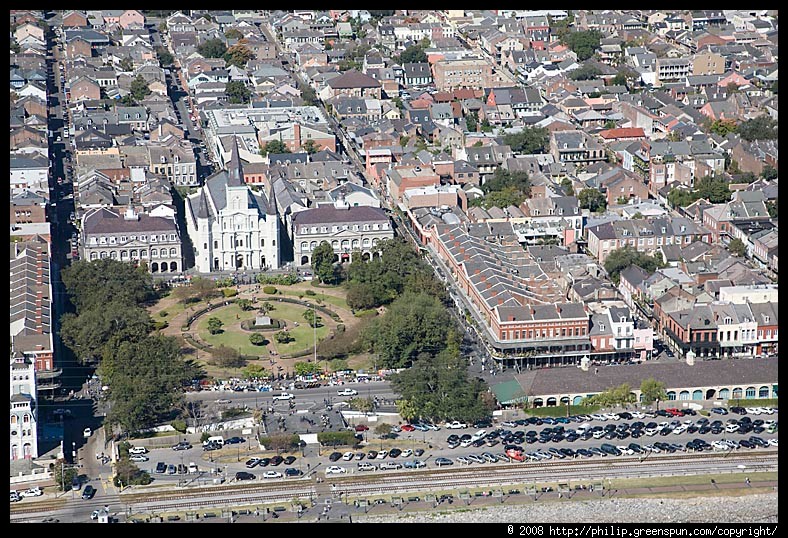 Street artists plying their wares just outside Jackson Square.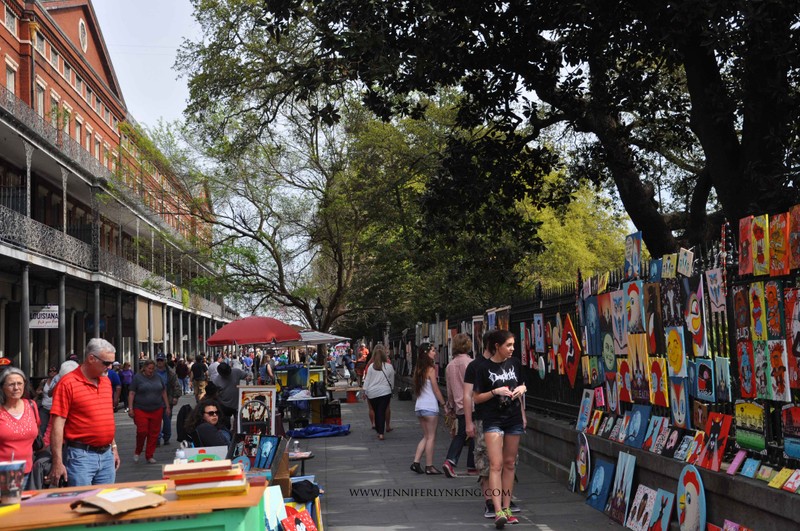 Backstory and Context
Jackson Square served originally as a military parade ground, open-air marketplace and public square soon after the French established a colony at New Orleans in the early 18th century. On the more macabre side, it was also the site for public executions of criminals and rebellious slaves. The Spanish used it for the same purposes and simply changed the name to the Plaza de Armes. It is the site where the Louisiana Territory was transferred from France to the United States in 1803. In 1815, soon after the conclusion of the War of 1812, it was renamed yet again to Jackson Square to commemorate Jackson's victory over the British in the Battle of New Orleans.
In 1851, the Baroness de Portalba, who was responsible for the building of the Portalba Buildings that line one side of the square, redesigned Jackson Square, adding the now famous iron fence and gates, walkways, benches, and Parisian-style landscaped gardens. In 1873, it was the location of the appropriately named Reconstruction Battle of Jackson Square.
In addition to Jackson's iconic statue, there are also four neoclassical statues located at each of the square's corners that represent the four seasons. The square now offers stunning views of the St. Louis Cathedral, the Cabildo and the Presbytère which line the north side. In 1974, the streets around the square were closed to vehicular traffic and became a pedestrian zone which is now home to numerous street artists and performers. It also hosts the annual and very popular French Quarter Festival and Caroling in Jackson Square.
Sources
Faure, Stephen. "Jackson Square: Heart of the City of New Orleans." Inside Northside. November/December, 2011. Accessed January 6, 2017. http://www.insidenorthside.com/jackson-square-heart-of-the-city-of-new-orleans/
"Jackson Square: New Orleans, Louisiana." American Planning Association. Accessed January 6, 2017. https://www.planning.org/greatplaces/spaces/2012/jacksonsquare.htm
Trejo, Rebeca. "A Brief History of New Orleans' Jackson Square." The Culture Trap. October 27, 2016. Accessed January 6, 2017. https://theculturetrip.com/north-america/usa/louisiana/articles/a-brief-history-of-new-orleans-jacks...

Additional Information