Shelburne Falls Trolley Museum
Introduction
The Shelburne Falls Trolley Museum preserves the history of the Trolley Car No. 10, which was built in 1896 and owned by the Shelburne Falls & Colrain Street Railway Company. The car carried passengers and goods across what is now known as the Bridge of Flowers, which connected the Boston & Maine and New York, New Haven & Hartford railroad lines. The museum, which is located at the former Buckland Freight Yard, also features railroading artifacts and photographs, model trains, an ex-Central Vermont Caboose, and other rolling stock. Trolley Car No. 10 can still be ridden today.
Images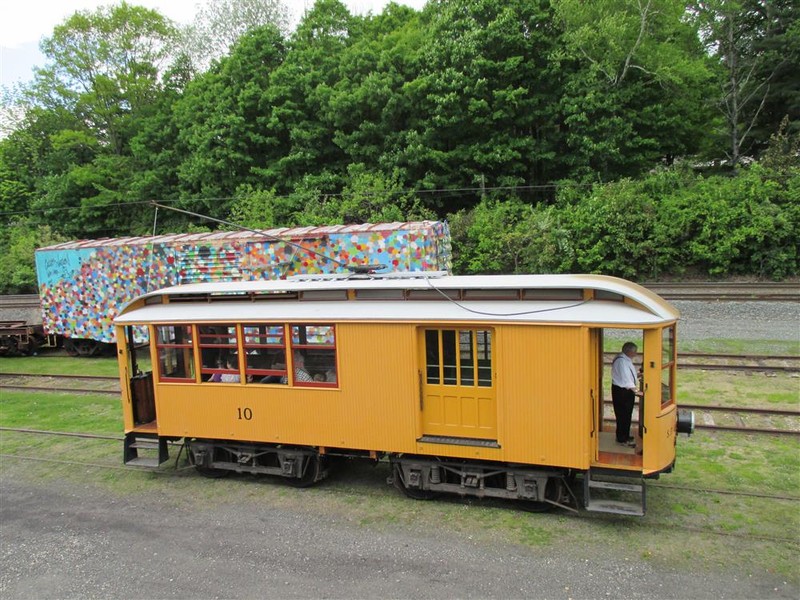 Backstory and Context
The trolley car was bought by a local resident and therefore saved from dismantling. However, it was then used as a chicken coop for 65 years before Marshall Johnson, the son of the purchaser, donated it to the museum in 1992. It was fully restored in 1999.
Sources
Additional Information