The Clark (Sterling and Francine Clark Art Institute)
Introduction
Located on the southwest corner of the Williams College Campus, The Clark is a combined public art museum and art research and higher education center. It is one of the few institutions in the world to have this dual mission and as such it is highly respected nationally and internationally. The building itself was constructed in 1955 and named after its benefactors Sterling and Francine Clark, who donated their extensive collection to the college a few years earlier. It has been significantly expanded since then. The museum's primary focus is on American and European art, consisting of paintings, drawings, sculptures and decorative art. It holds an impressive collection of impressionist paintings by Monet, Degas, Renoir and others. The museum also features a well respected art history library which holds 230,000 volumes.
Images
The Clark opened in 1955 and has been one of the public faces of Williams College welcoming art lovers to the campus with its galleries and special events throughout the year.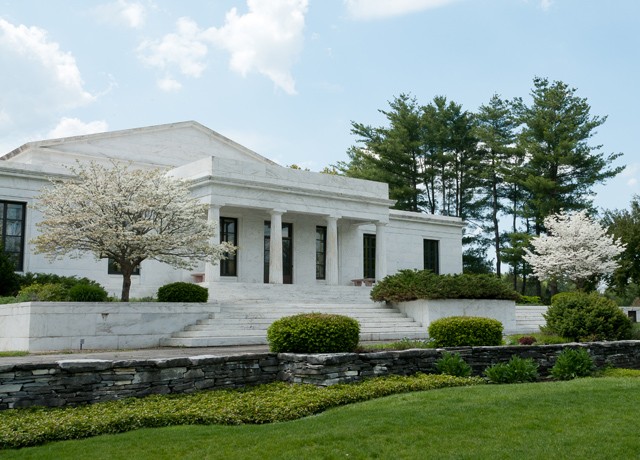 Aerial view of the recent expansions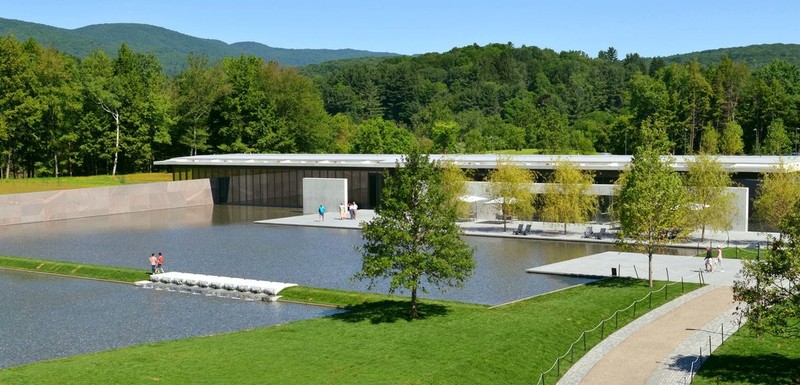 View of one of the galleries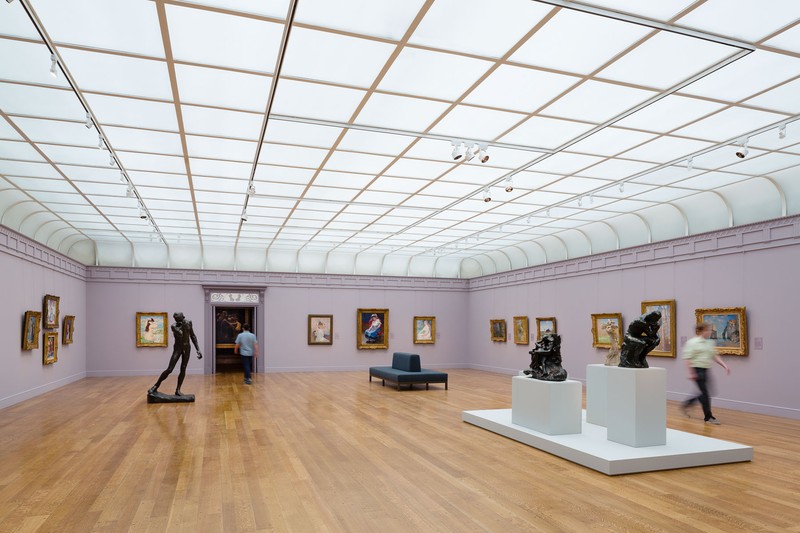 Backstory and Context
Sterling Clark considered opening a museum in New York City (in Manhattan) but his connections to Williams College—his grandfather and father both served as trustees—drew him here. The museum opened in 1955 and drew immediate acclaim. The Clark has expanded over the years, in terms of space and number of works of art. The most recent expansion came in 2014.
Sources
About the Clark,
Sterling and Francine Clark Art Institute website,
http://www.clarkart.edu/About/about-clark accessed 9/19/2018
Additional Information