Eddie Robinson Museum, Grambling State University
Introduction
Established by a special bill passed by the Louisiana Legislature in 1999, this museum preserves and shares the story of legendary football coach Eddie G. Robinson. Robinson's record of 408 victories from 1941 to his retirement in 1997 makes him the winningest coach in NCAA Division I history. The museum is located in the former women's gymnasium on the Grambling campus and is operated by the state of Louisiana.
Images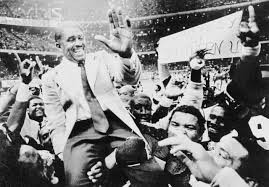 A.C. Lewis Memorial Library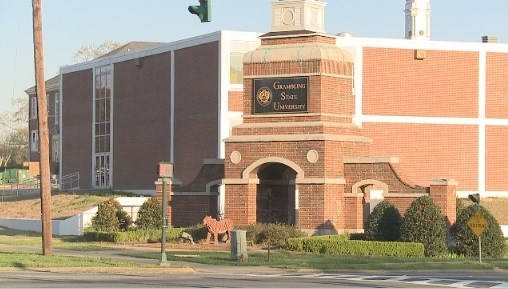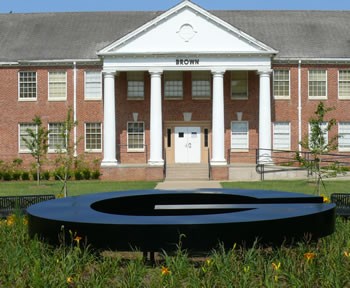 Backstory and Context
Grambling State University (GSU) is a was established in 1901 and gained its accreditation in 1946. This institution was under the leadership of Lafayette Richmond the North Louisiana Colored Agricultural Relief Association where they purchased 23 acres from John Monk. Historically Black Colleges and Universities (HBCU)'s are higher education institutions that were established before 1964 with the intent to offer accredited higher education to African American Students.

Grambling State University grew from the aspirations of African American farmers in North Louisiana who wanted to help educate other African Americans. Community members asked for assistance form Booker T. Washington. In response, the famous Black educator and leaders sent Charles P. Adams to help organize an industrial school in Grambling. Adams became the school's president, renaming it the North Louisiana Agricultural and Industrial School and moving it to its present location in 1905.

In 1928, the school awarded teaching certifications and changed its name to the Louisiana Normal and Industrial Institution. In 1944 the institution awarded its first baccalaureate degree in the study of elementary education. In 1946, sawmill owner P.G. Grambling donated a parcel of land so the school could expand. In his honor, the school changed its name to Grambling State College. With this expansion, the college also added courses in science, liberal arts, and business.

Grambling is the only HBCU in Louisiana that is open to the public. The university is known for its role in teacher preparation, as well as athletics thanks to Eddie G. Robinson, who set a NCAA football record with 408 wins between 1941 and 1997. Famous alumni include Mr. Olympia Ronnie Coleman, Grammy award winner Erykah Badu, and Pulitzer Prize winner Stephanie Finley.
Sources
History of Grambling. Grambling State University webstie. Accessed August 15, 2017. http://www.gram.edu/aboutus/history/.


Additional Information