Drexel Theatre
Introduction
Built in the 1930s, this famed Art Deco theater nowadays shows independent films. The theater was restored and expanded to a triplex in the 1990s but retains much of its original Art Deco interior, as well as its signature neon marquee. The Drexel is consistently voted as one of the top architectural and cultural destinations in Columbus and is one of the anchors of the Bexley neighborhood.
Images
A view of the Drexel Theater's brightly-lit entrance.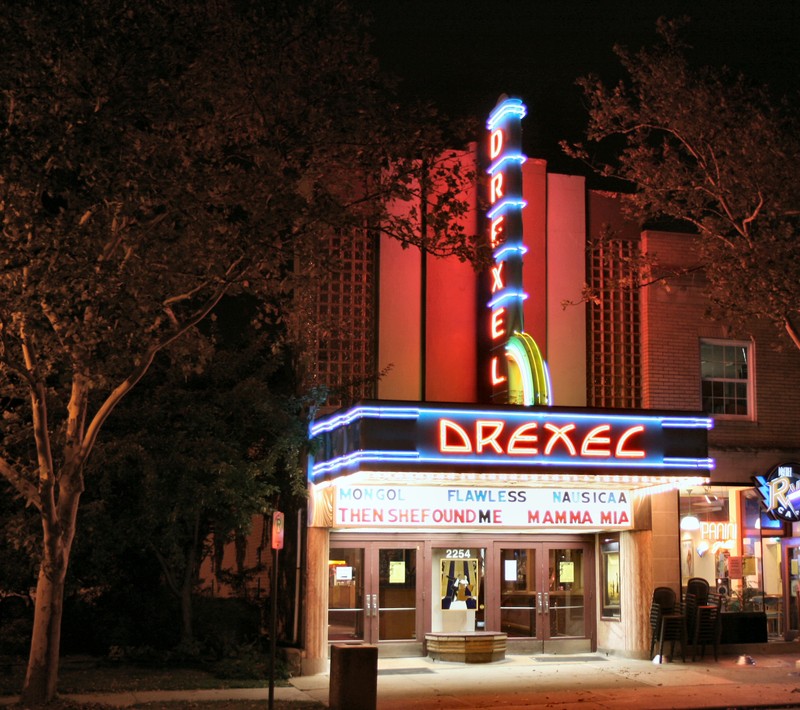 Concessions at the theater.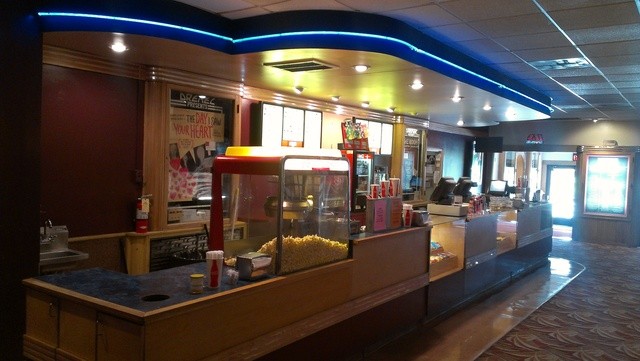 Backstory and Context
Originally constructed in the 1930s, the Drexel Theater has stood for over eighty years, acting as one of the premier movie theaters in the area. During the 1990's, the theater went through a major restoration process that turned the building into a triplex but kept a large majority of the original Art-Deco styled interior, which is one of the major draws for some visitors.
A group of community leaders and arts patrons formed an organization known as Friends of the Drexel, Inc. in 2009. This independent, not-for-profit institution was formed to help sustain the Drexel Theatre as an irreplaceable cultural jewel to the Columbus community. By 2011, Friends of the Drexel, Inc. had purchased the assets of Drexel Theatre, Inc. from its previous owners, and converted it from a for-profit business into a non-profit organization. Friends of the Drexel also settled an agreement with CAPA to manage the theatre on their behalf.
Drexel Theater continues to show a wide range of films, from modern independent productions to cinema classics and more. One of the main goals of the theater is to provide the best cinema has to offer from around the world. Throughout the year, Drexel Theater holds a wide variety of events for the community, including Casablanca Night, an annual Sci-Fi Marathon, and Summer Kids Movie Fest. Drexel Theater is open to the community and hopes to continue to be a cultural beacon for the area for many years to come.
Sources
About the Drexel. Drexel. n d. Accessed October 18, 2018. http://www.drexel.net/index.php/about.
Additional Information