J. R. Watkins Adminstration Building and Museum
Introduction
Located within the former print shop of the J. R. Watkins headquarters in Winona, this museum offers exhibits that preserve and share the history of the Watkins company. The company headquarters was designed by architect George W. Maher in the Prairie School style. The complex features over 200 skylights, a 70-foot rotunda dome covered in 24-carat gold leaf, and multiple stained-glass windows that were made by the Tiffany company. Behind the administration building are several historic manufacturing buildings that were constructed between 1889 and 1914 and still used to produce Watkins products.
Images
The Watkins headquarters and museum in Winona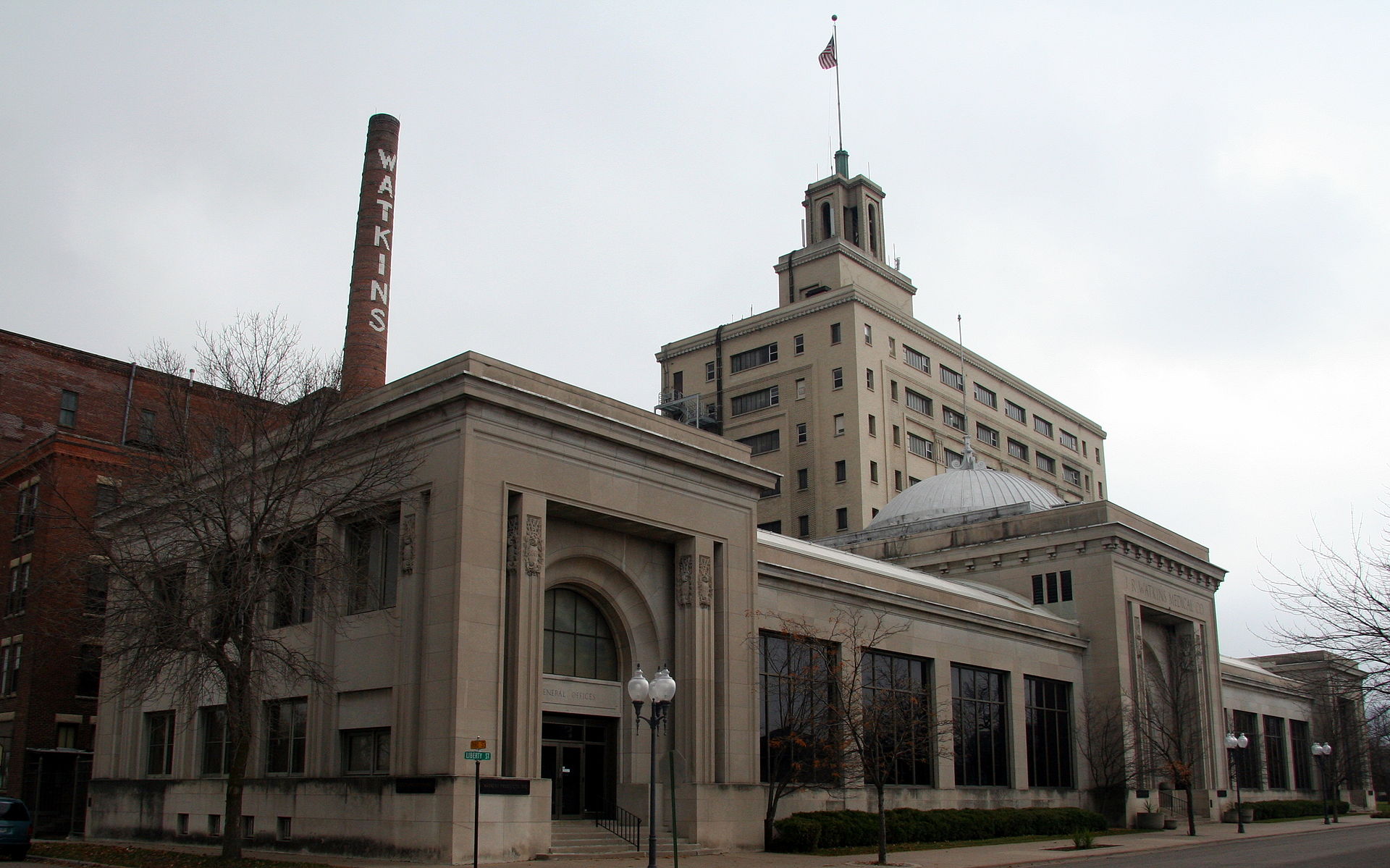 This 1915 postcard shows the Watkins administration building in Winona.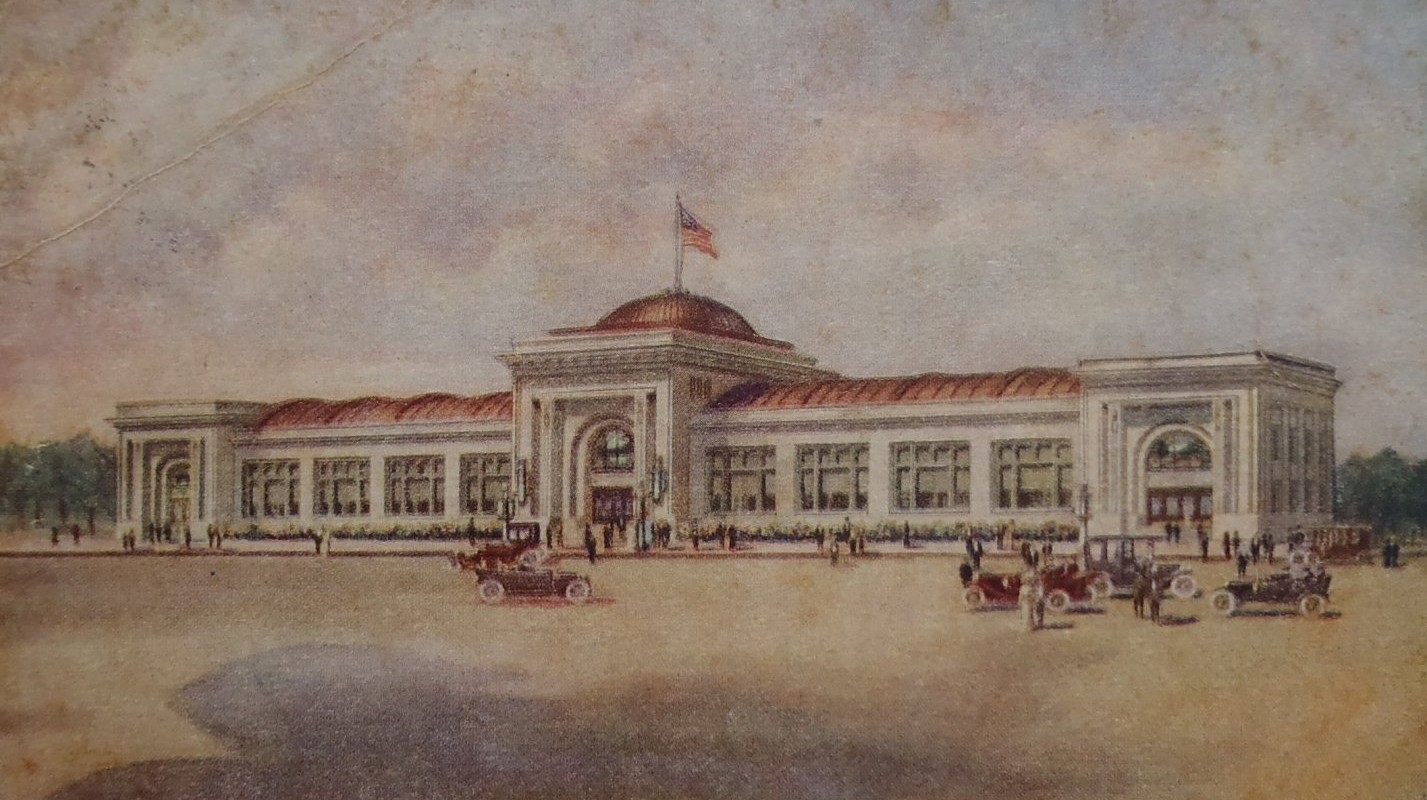 Backstory and Context
In 1868, J. R. Watkins produced and began to peddle the first of the many products now offered by his company-an all-natural liniment that promised to relieve sore muscles. Watkins sold his products door-to-door from his home in Plainview, Minnesota until 1885, when he moved the company to Winona. The company experienced a period of growth in the late 19th century, employing a small army of door-to-door sales representatives who offered money-back guarantees and earned the trust of millions of American consumers.

By the 1890s, the company was marketing a variety of spices and extracts. In the decades that followed, the company expanded to include soaps and home remedies. As consumers began to prefer purchasing goods from a supermarket rather than door-to-door sales representatives, the company experienced a decline. Watkins filed for bankruptcy protection in the 1970s but has enjoyed a tremendous comeback in recent years owing to internet sales and direct sales at several national retailers.
Sources
History of J. R. Watkins https://www.jrwatkins.com/timeline accessed 12/29/15
Additional Information