Bluff Hall
Introduction
Bluff Hall is one of Alabama's finest examples of Greek Revival mansions. It was built in 1832 by Allen Grover for his daughter, Sarah, and her husband, Francis Lyon. Francis was a successful cotton grower and lawyer, and served in the State Senate, U.S. Congress, and the Congress of the Confederacy (during the Civil War). Under his leadership, Alabama weathered a financial crisis in 1846. The mansion is now a house museum owned by the Marengo County Historical Society. It was placed on the National Register of Historic Places in 1970.
Images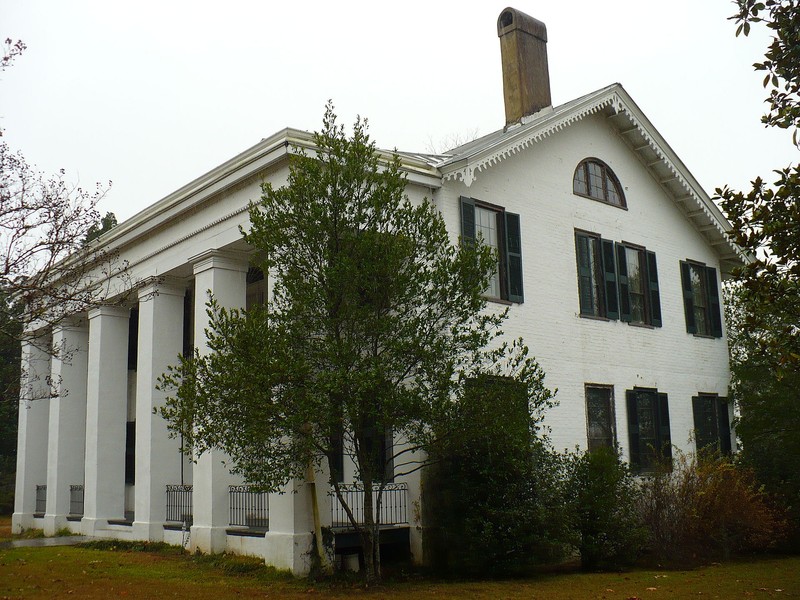 Backstory and Context
Bluff Hall is located near the landing site where French Bonapartist exiles landed in 1817 to establish the
Vine and Olive Colony
(they fled France after the fall of Napolean Bonaparte). The Lyon family owned the house until 1907 when they sold it to A.R. Smith. He owned it until 1940s and converted the upper floors to apartments. The Marengo County Historical Society bought it 1967 and restored it to a 1850s appearance.
Sources
https://en.wikipedia.org/wiki/Bluff_Hall Warner Floyd. "Bluff Hall," National Register of Historic Places. 7-28-70.
Additional Information