Gaineswood
Introduction
A National Historic Landmark, Gaineswood is one of the finest Greek Revival (Neoclassical) mansions in the country. It was built and designed by cotton planter Nathan Bryan Whitfield between 1843-1860. It began as a simple log dwelling and Whitfield built the house around it in the coming years. He had the help of many people, including highly skilled artisan slaves. Interesting features of the house include domed ceilings, intricate interior plasterwork and all three Greek style columnns (Doric, Ionic, Corinthian). The mansion is now a museum and contains many furnishings belonging to the Whitfield family. It is also listed on the National Register of Historic Places.
Images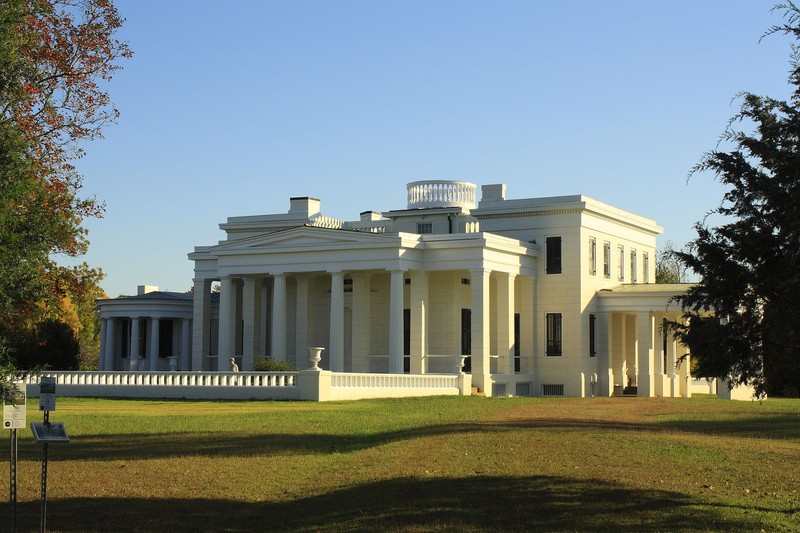 Backstory and Context
Nathan moved to Alabama from North Carolina in 1934. He first called the house Marlmount but changed it to Gaineswood to honor George Gaines, who, as a U.S. Indian Agent, met Choctaw Chief Pushmataha on the property in 1842 and convinced him to cede Choctaw land. The Choctaw moved to Indian territory in what is now Oklahoma. They negotiated and signed the treaty under an oak tree which still stands today and it is called the Pushmataha Tree. The Whitfield's owned the house until 1932 and private owners resided there until 1966 when the State of Alabama bought the property.
Sources
Janice P. Hand. "Gaineswood," National Park Service - National Register of Historic Places. 1-5-72. http://www.preserveala.org/gaineswood.aspx https://en.wikipedia.org/wiki/Gaineswood
Additional Information