Oakville Indian Mounds Education Center
Introduction
Founded in 1991, the Oakville Indian Mounds Education Center is a museum dedicated to preserving the history of the prehistoric Native Americans who inhabited the area between 1,000 B.C.-1,000 C.E.: the Middle Woodland culture and the Copena culture. They built five mounds, two of which survive today. The Middle Woodland people built the Oakville Ceremonial Mound, which is the largest mound in the state at 1.5 acres wide and 27 feet tall. It likely served as the religious and social focal point for the community at the time. The Copena mound is one of the best preserved burial mounds in the state. The Copena culture is distinguished its use of copper and galena for tools and other items. The museum features 1,000 artifacts, including numerous points, as well as exhibits on the Cherokee people—who moved into the area as Europeans began to arrive in the 17th century—and the "Black Dutch" people, mixed-race descendants of Europeans and Cherokees of the 19th century.
Images
The Oakville Indian Mounds Education Center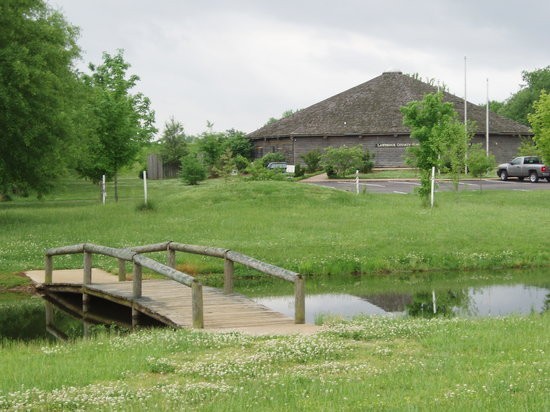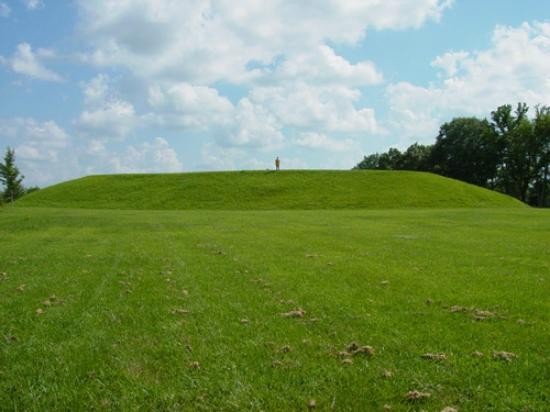 Backstory and Context
The park now covers 83 acres but originally it started out with 26.7. Archaeologists from the Smithsonian Institution first surveyed the area in 1924 and identified five mounds. Another survey in 1991 identified 100 archaeological sites. The museum, which is designed after a Cherokee Council house, was built in 1995.
Sources
http://www.oakvilleindianmounds.com/History-of-Park.html https://en.wikipedia.org/wiki/Oakville,_Alabama#Oakville_Indian_Mounds_Park_and_Museum
Additional Information