Baltimore Clayworks
Introduction
Baltimore Clayworks is a non-profit ceramic art center that exists to develop, sustain, and promote an artist-centered community that provides outstanding artistic, educational, and collaborative programs in ceramic arts. In addition to artist-in-residence programs, the Clayworks hosts exhibitions and has extensive educational programming.
Images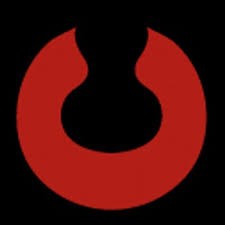 Student at a Baltimore Clayworks summer camp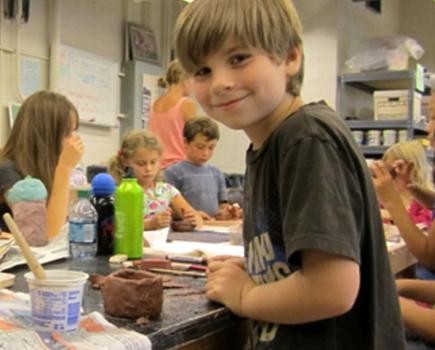 The Studio Building, originally the Mt. Washington Library, was built by the Carnegie Foundation in 1919. Clayworks purchased the library from Baltimore City in 1980.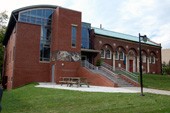 The Gallery Building was formerly A Sisters of Mercy Convent built in 1898, and called for many years "Provincial House." The Saint Paul Companies gave the Gallery Building to Clayworks in 1999.
Backstory and Context
Founded by nine artists in 1980, the Baltimore Clayworks posses a national and international reputation for artistic excellence, artists' support, and community involvement. Since 1980 Baltimore Clayworks has grown to include 12 resident artists and 20 or so associate artists. At any time Baltimore Clayworks has 23 to 26 trustees and 15 full time, part time, and contractual staff members. Engaging more than 25 instructors, 20 interns and work-study students, dozens of volunteers and hundreds of donors, Clayworks is a unique, vibrant and community-centered institution.
The exhibitions at Baltimore Clayworks showcase the best of international, national and local ceramic artists working in ceramic sculpture, pottery, installation and conceptual ceramics. Baltimore Clayworks educational programs teach the discipline of ceramics to more than 1200 students on the main Mt. Washington campus, and through our nationally acclaimed satellite programs, reach 500 children and senior adults in Baltimore's most challenged neighborhoods. Clayworks' educational program is led by artists who are both locally treasured and retain high national profile in the field of ceramics.
Sources
https://www.facebook.com/baltimoreclay/info/?tab=overview http://www.baltimoreclayworks.org/about_us/index.html
Additional Information