West Virginia University Institute of Technology-Montgomery
Introduction
West Virginia University Institute of Technology or "Tech" as it is known to locals and alumni is located about 25 miles up the Kanawha River from Charleston, in Montgomery, WV. The school was established in 1895 as Montgomery Preparatory School and was designed to assist students in the growing coal-producing region for college. In 2015, WVU announced that the school will move to Beckley.
Images
WVU Tech dates back to a college preparatory school established in 1895. In 2015, WVU administrators announced plans to transfer the school to Beckley.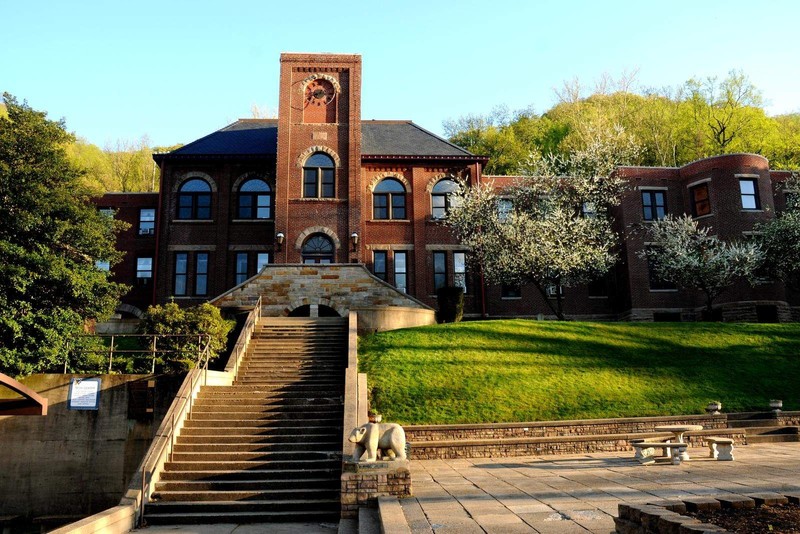 Backstory and Context
West Virginia Trades School in 1917 in a failed attempt to direct the school towards vocational training. In 1921, the school was renamed New River State School and was designated a junior college. Ten years later, in 1931, it became a four year college, the New River State College.
In 1941, the school was once again renamed to the West Virginia Institute of Technology. It officially became "Tech" and was to become a leader in technical and engineering education in the area once World War II was over. The school continued to grow until the 1980s when it once again saw falling enrollment.
In 1996 The West Virginia Institute of Technology merged with West Virginia University to form The West Virginia University Institute of Technology. The institute's main educational focuses today are still on engineering and technology but also include nursing and the sciences.
In 2004, Tech lost the community college component of its school. The community college eventually merged with another community college in 2013 and formed BridgeValley Community and Technical College. Tech became more fully integrated with WVU in 2005 and continues this integration today. In 2014, WVU began negotiations to purchase the campus of the former Mountain State University in Beckley, WV and decided in September 2015 to move the campus of Tech to Beckley. The move is expected to take two years.
Sources
Alexander, Ronald R. "WVU Institute of Technology." e-WV: The West Virginia Encyclopedia. 01 September 2015. Web. 28 November 2015. http://www.wvencyclopedia.org/articles/1374
Additional Information