Little Bohemia Lodge
Introduction
Little Bohemia Lodge is a present-day restaurant and bar with a history tied to John Dillinger and his notorious gang. The lodge is located in Manitowish Waters, Wisconsin on Little Star Lake, one of the lakes on the Manitowish Waters chain of lakes. Emil and Nan Wanatka owned and operated the lodge where the Dillinger Gang sought refuge on the weekend of April 20-22, 1934. Tourists visit Little Bohemia today to enjoy excellent food, hear stories of that weekend, see bullet holes left in the windows and walls, and see part of the movie set left from the filming of the movie "Public Enemies," starring Johnny Depp.
Images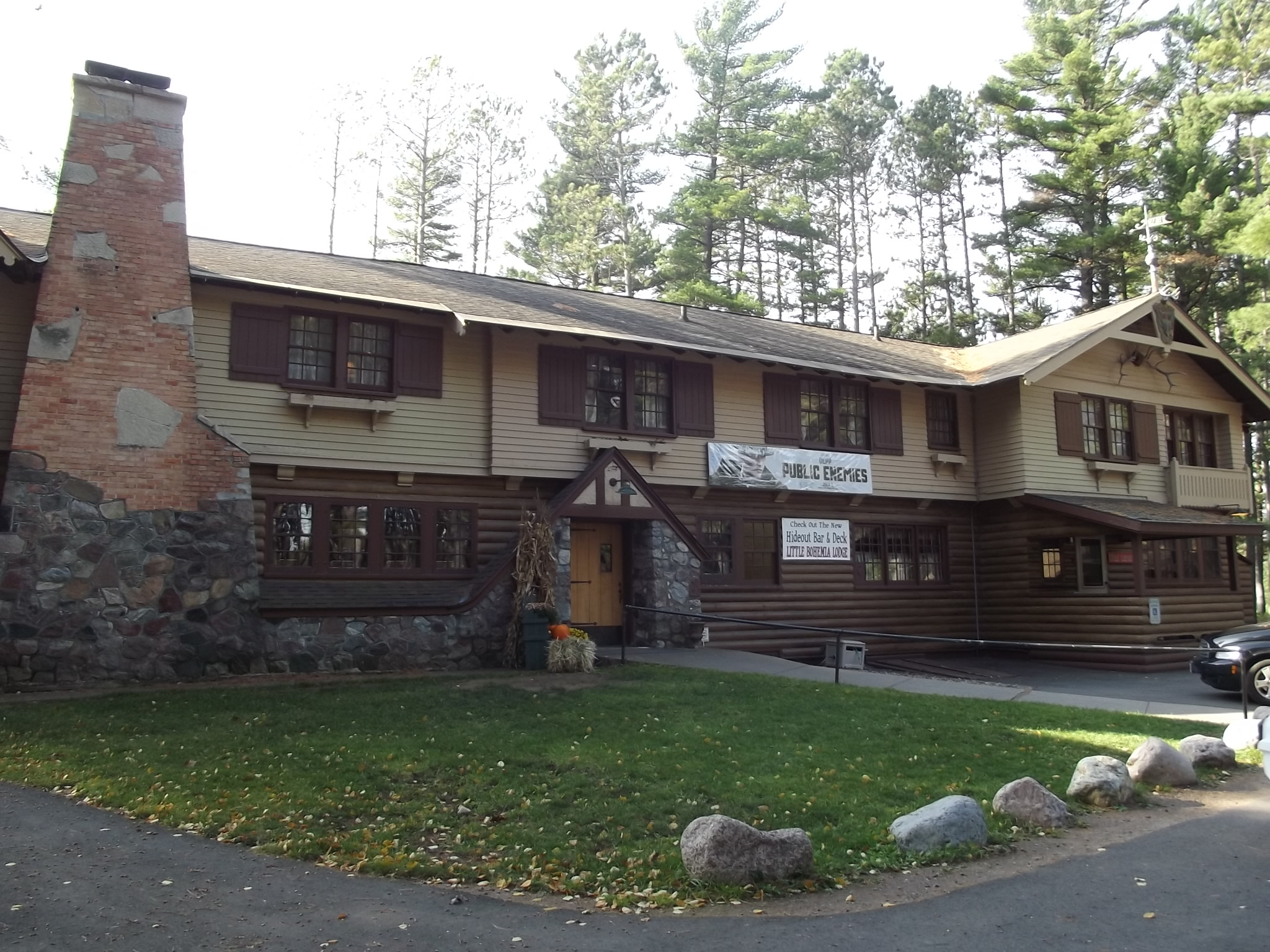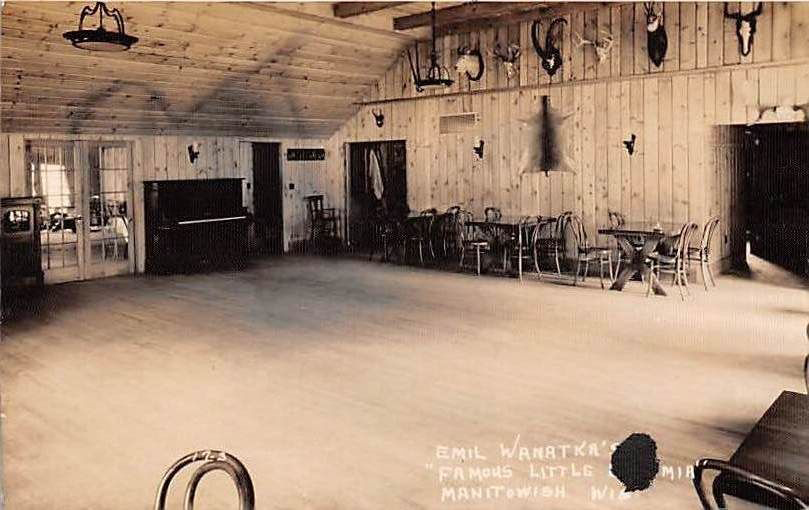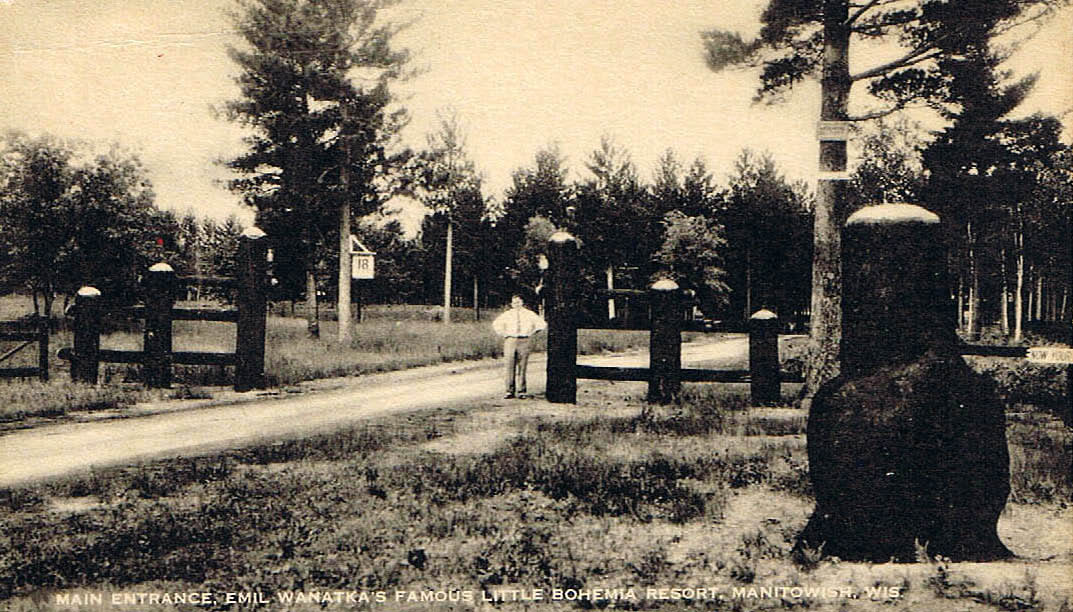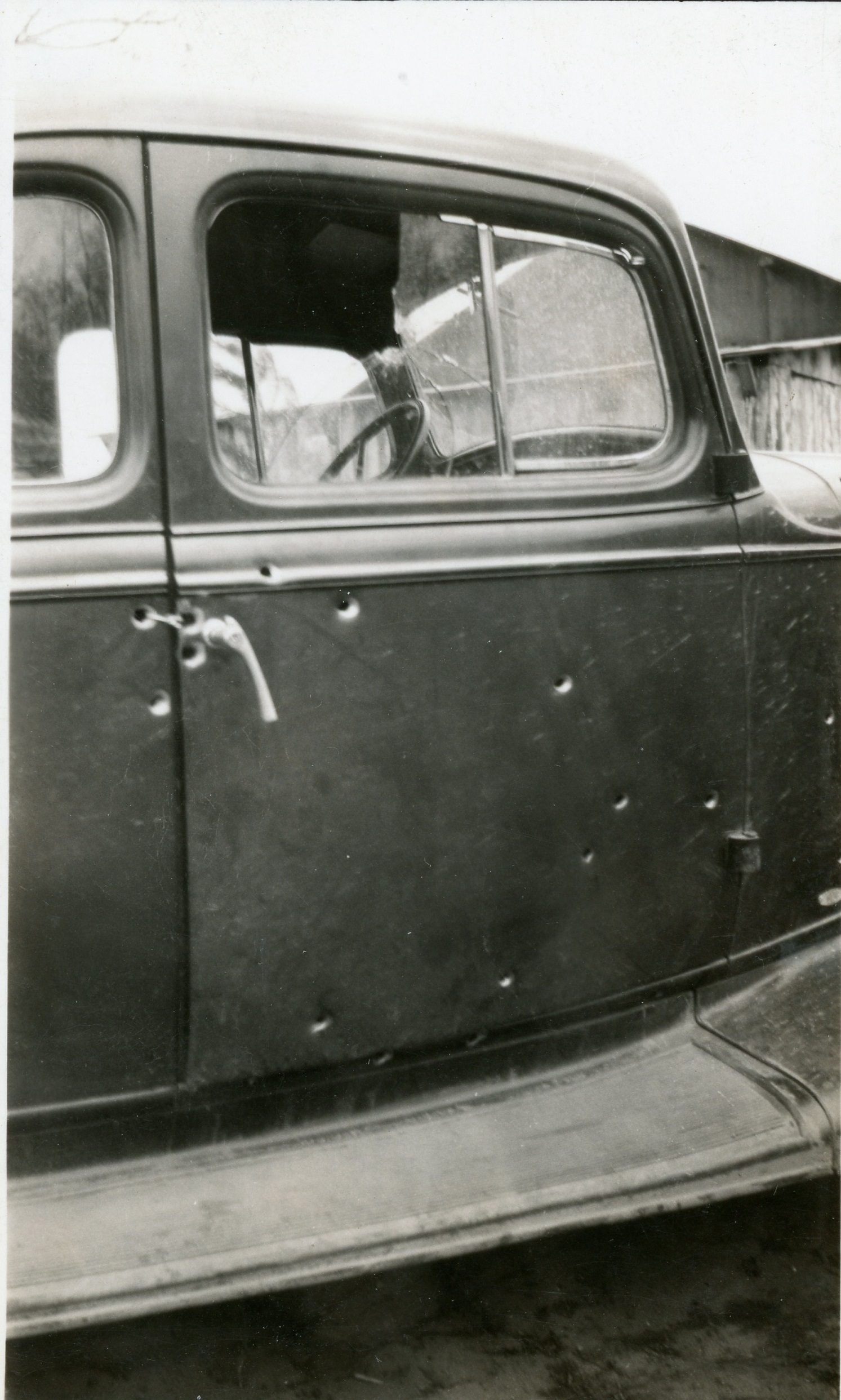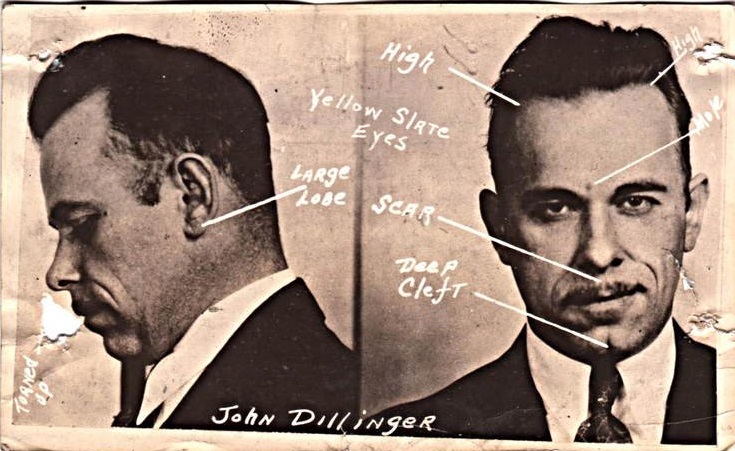 Backstory and Context
In April of 1934, while staying at Louis Cernocky's Fox River Grove Inn in Fox River Grove, Illinois, Cernocky told the Dillinger Gang about a great hiding place in Northern Wisconsin. The Dillinger Gang was given a letter of introduction and directions to the lodge of Emil and Nan Wanatka in Spider Lake, Wisconsin (today, Manitowish Waters). They were told that this was a place where, "no one will ever find you"! Law enforcement was in hot pursuit of the gang, and they were running out of options of where to hide and regroup for more bank robberies. On April 20, 1934, members of the gang set out for northern Wisconsin and arrived at different times in four cars. John Dillinger, Baby Face Nelson, Tommy Carroll, Red Hamilton, and Homer Van Meter along with Pat Reilly, Helen Gillis, Marie Mickey Comforti, Pat Cherrington, and Jean Delaney arrived for a long weekend. The gang paid $500 to stay at the resort, which was a great deal of money during the Great Depression. Nan Wanatka became alarmed by their presence and asked her brother-in-law, Henry Voss, to call in the Bureau of Investigation (FBI). The federal agents arrived by airplane the night of April 22, 1934, and had little time to prepare for the raid on the gang, especially when Dillinger decided to leave early. The agents staged the raid from Voss's Resort right after arriving in Spider Lake. During the three-day stay, the gang was betrayed, the federal agents failed in their mission to capture the Dillinger Gang, and the weekend ended in carnage and escape. April 20-23, 1934 became legendary, and the lives of local residents, Civil Conservation Corps camp residents, and law enforcement were forever changed.
Sources
Bryan Burroughs, Public Enemies, Penguin Press, New York, New York. 2004
Fox, John. Lessons at Little Bohemia, Federal Bureau of Investigations. Accessed June 28th 2022. https://www.fbi.gov/video-repository/newss-lessons-at-little-bohemia/view.
G. Russell Girandin, Dillinger the Untold Story, Indiana University Press, Bloomington, and Indianapolis. 1994
Additional Information