Little Bohemia Lodge
Introduction
Built in 1920, Little Bohemia Lodge is a restaurant located in the rural town of Manitowish Waters in the Wisconsin Northwoods. The lodge was built by Emil Wanatka who operated the business with his wife. At this location on April 20, 1929, John Dillinger and his gang along with the girlfriends and wives of gang members (10 people in all), escaped from the F.B.I. during a hasty and poorly planned raid. The agents surrounded the house and fired at it; many of the bullet holes are still visible on the outside as well as inside. Many windows still have bullet holes and visitors can of the gang's personal belongings are on display and visitors can view these for free. Some of the scenes from the movie Public Enemies were filmed at this location.
Images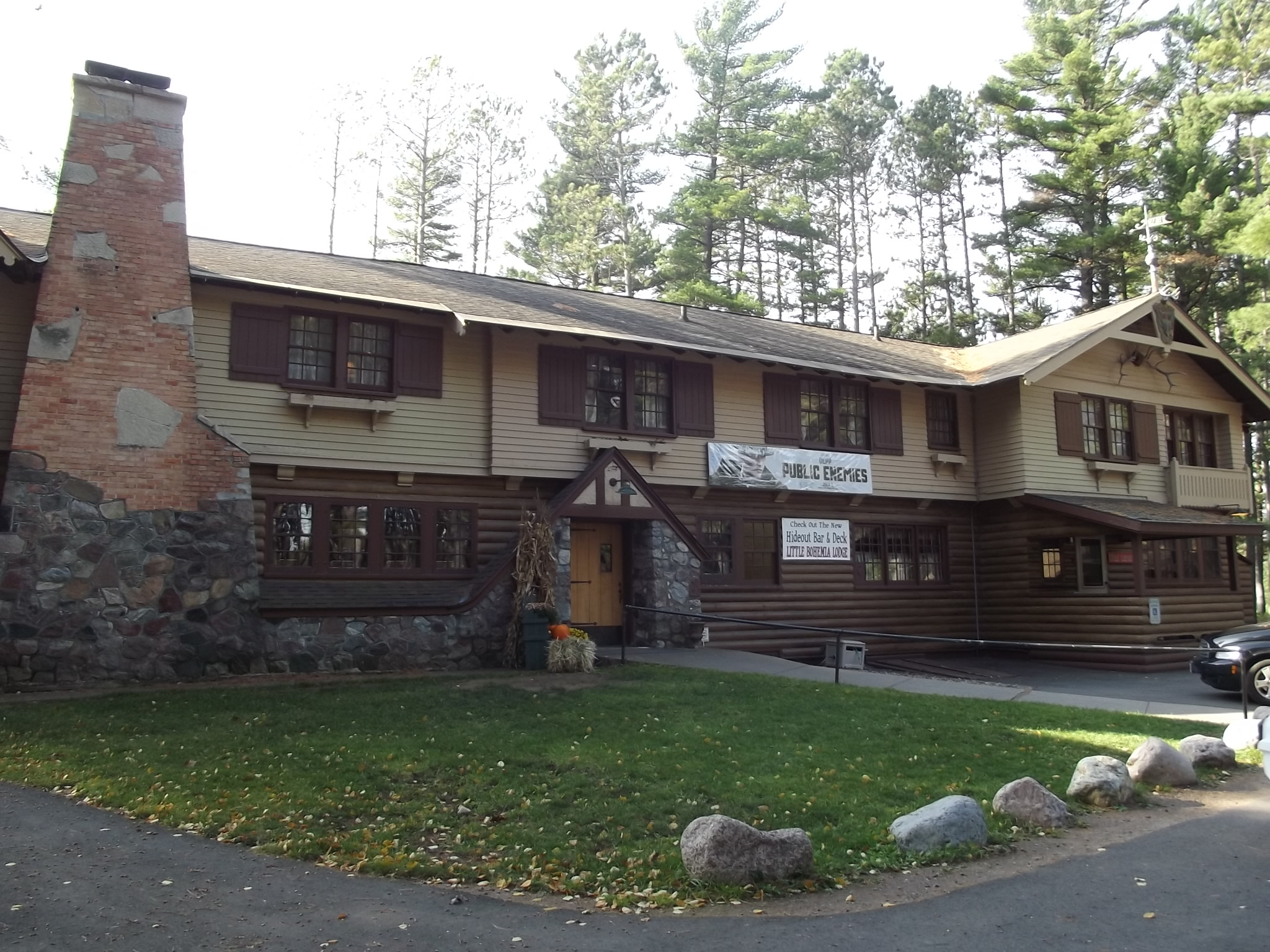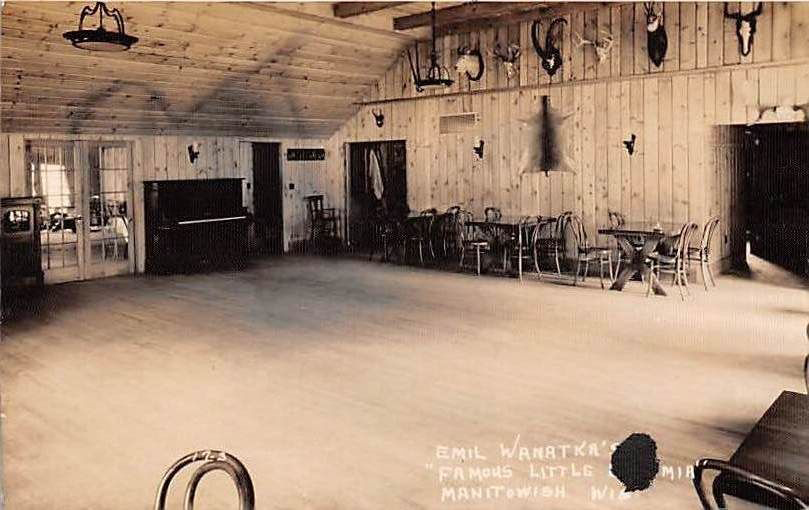 Backstory and Context
Not long after the gang's arrival, with the help of friends, Wanatka's wife managed to inform the F.B.I. Fearing that the gang would escape before the they could arrive, the F.B.I. decided to raid the lodge (apparently they didn't inform local authorities they were going to do so). Upon arriving, a car was leaving with three men who just had dinner and were not part of the gang. The agents shot at the car, wounding all three and one of whom died from the wounds. Dillinger and the others (three of the women stayed inside the lodge and were later arrested) quickly escaped through the back of the lodge and eventually commandeered getaway cars. The failed raid led to calls for F.B.I. Director J. Edgar Hoover's resignation. One agent was also killed in the operation. 
Sources
Fox, John. Lessons at Little Bohemia, Federal Bureau of Investigations. Accessed June 28th 2022. https://www.fbi.gov/video-repository/newss-lessons-at-little-bohemia/view.
History of Little Bohemia Lodge, Official website of the Little Bohemia Lodge. Accessed June 28th 2022. http://www.littlebohemialodge.com/index.php/history.
Additional Information