The Little Manse - Erskine Caldwell Museum
Introduction
Erskine Caldwell (1903 – 1987) was an American author, who was born near Moreland, Georgia. He wrote about poverty, racism and social problems in the South in novels such as Tobacco Road and God's Little Acre. These works and others won him critical acclaim, but also made him controversial among Southerners of the time, who felt that he was deprecating the people of the region.
Images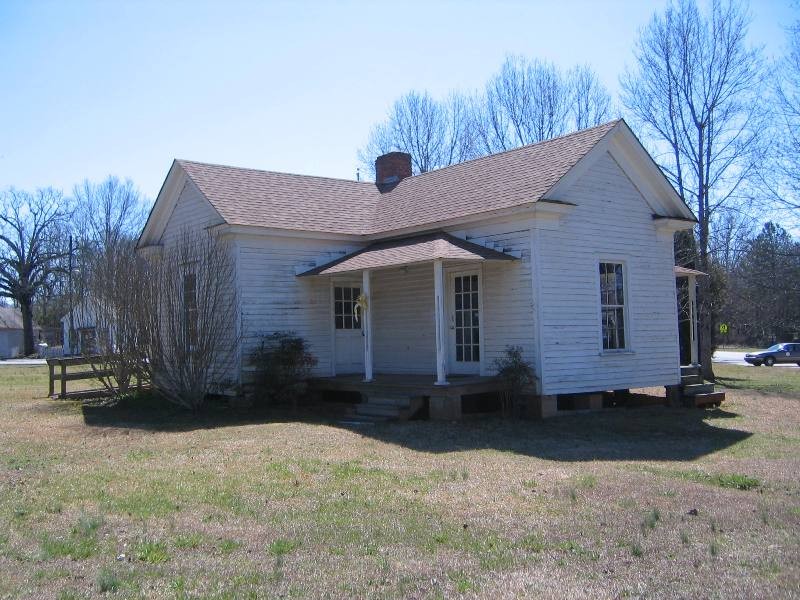 Backstory and Context
The son of a Presbyterean minister and a schoolteacher, Erskine Caldwell lived in almost every southern state as his father moved from church to church. His father Ira used his pulpit to speak against racism and poverty, while his mother Caroline often wrote article that sought compassion for impoverished individuals. Caldwell continued the campaigns of his parents in favor of helping the socially and racially oppressed people of the South, through his novels.
The house in which he was born was moved to Moreland's town square. It served as a museum, but is now closed. The museum included books, movie art, U.S. and foreign versions of Caldwell's work, and a video presentation. Given his critical view of the south, it is not surprising that a museum dedicated to preserving of Erskine Caldwell's work and memory did not survive.
Sources
http://www.southernliterarytrail.org/moreland.html https://en.wikipedia.org/wiki/Erskine_Caldwell
Additional Information