The Mcelroy House
Introduction
The Mcelroy House is a georgian style home that was built in the 1840s by Yancey County businessman John Wesley McElroy. The house has seven fireplaces and an L wing to the back of the home. The house was used as a hospital during the Civil War. Much of the house appears as it would have in the mid nineteenth century. The Mc The McElroy House currently houses the Yancey History Association.
Images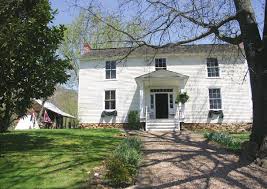 The main room of The Mcelroy House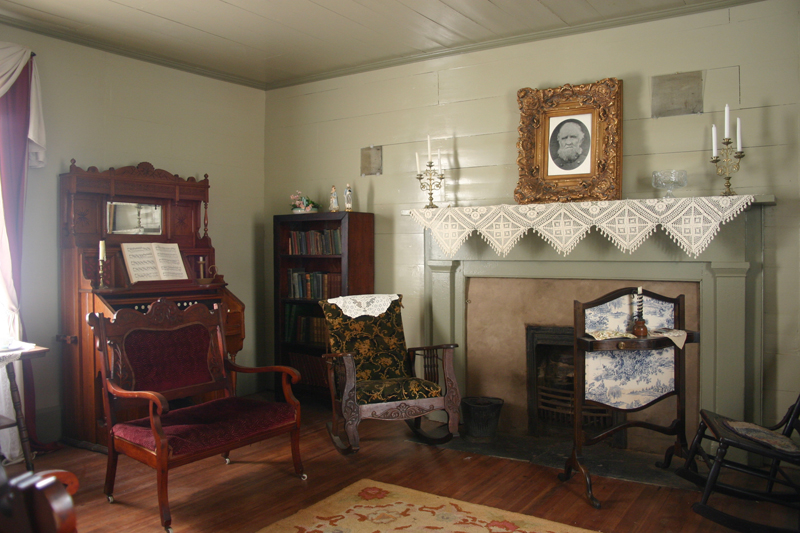 Backstory and Context
John Wesley McElroy was a local businessman in Burnsville, who had the house built for his family. He was very active in local politics while serving the community as the owner of a general mercantile store. Both his father and grandfather had served the country in the Revolutionary War and thus, his family became large landowners in the area.
During the latter part of the Civil War, John W. McElroy was called to serve hthe Confederate States as the Brigadier General in charge of the Western North Carolina Home Guard. While away, the house was used as a hospital by the Home Guard.

The Home Guard was a group of the younger and older men who were not of the right age to serve in the regular army. Their duties were to seek out deserters, help to protect the local communities and towns from Union soldiers, and from a renegade group known as the infamous Kirk's Raiders, a band of dissenters and deserters that ravaged the area. McElroy served under Governor Zebulon B. Vance during that time. One of his daughters married the governor's son so this made a close relationship between the two men. John Wesley McElroy had four sons who served in the Confederate States Army.Many others have called this place home over the years, from Dr. Lewis in the late 1850's, Thomas and Virginia Dellinger Young, to the last, Troy and Winnie Lou Ray.
Sources
http://www.yanceyhistoryassociation.org/Museum.html http://www.visitnc.com/listing/mcelroy-house-museum
Additional Information