Wheels Through Time, "The museum that runs"
Introduction
Considered to be an ordinary museum by category but in reality is an opposite of the museum stereotype. The Wheels Through Time museum is hands on where you can touch, hear, and smell the history. The Wheels Through Time is a museum that houses America's most unique and historical motorcycles, along with other fascinating machines. Within the museum there are over three hundred vintage motorcycles ranging from Harley-Davidson, Indian, Excelsior, Crocker, Henderson, Flying Merkel, and many more. Hidden in the Appalachian Mountains gives any car or motorcycle enthusiast a beautiful drive or cruise to this worthy destination. The most unique part of this museum is its ability for the visitors to touch these motorcycles and to actually see, smell, and hear them run.
Images
Outside view of entrance to museum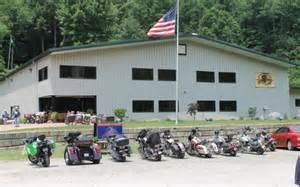 Second floor view of the many bikes and iconic cars in American history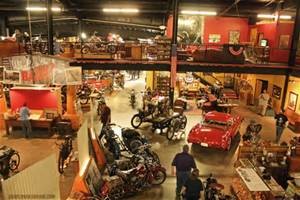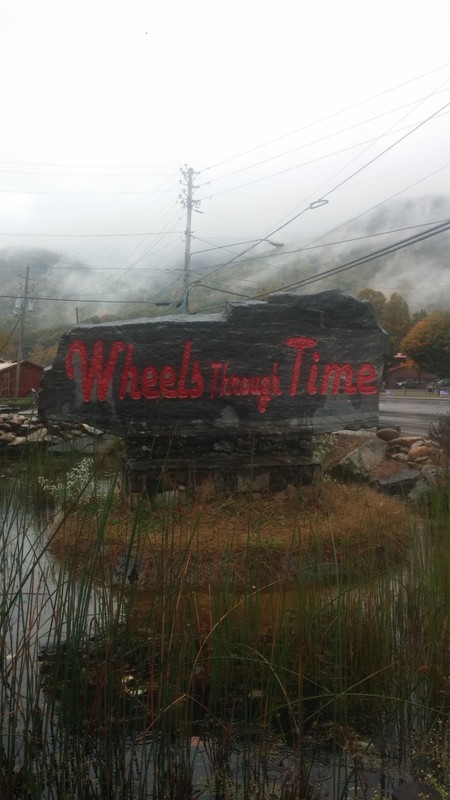 Backstory and Context
Wheels Through Time was founded in 1992 as a museum of American Vintage Motorcycles. Its founder Dale Walksler has dealt with motorcycles for almost his entire adult life. His passion for a particular company of motorcycle is Harley Davidson, which can be seen in his vast collection with the majority of his bikes being Harley Davidsons.
Inside the Wheels Through Time there are over three hundred-twenty of the rarest and memorable machines that helped shape a growing nation. Despite all of the unique and rare machines there is another aspect that makes this museum very different and an archivist nightmare. Almost ninety-nine percent of these motorcycles will run and are regularly started and ran outside or even in the museum for visitors to listen and in some cases even ride. There have been times that small kids have been allowed into sidecars and drove around the museum. Thus the title "The Museum that Runs," fits perfectly and is a defining feature that no other museum can compare with.
Sources
http://www.wheelsthroughtime.com/wheels-through-time/ http://www.roadsideamerica.com/story/33051
Additional Information