Fort Barrancas
Introduction
Designated a National Historic Landmark, Fort Barrancas is located within the Naval Air Station Pensacola. The site where the fort is located has a long military history, given its strategic location at the entrance of Pensacola Bay. It is about half of a mile east of the National Aviation Museum. Four forts were built on the site. The one seen today was built in 1839-1844; the architect, Joseph Gilbert Totten, reconstructed and expanded the wooden and earth structure that was there with brick. The site consists of the fort, the semi-circular water battery in front of the fort, and the advanced redoubt (built to protect the Naval Yard on the north side of the peninsula). The site also includes the visitor center, hiking trails, and picnic areas. As part of the Gulf Islands National Lakeshore, the visitor center is operated by the National Park Service. The fort is also listed on the National Register of Historic Places.
Images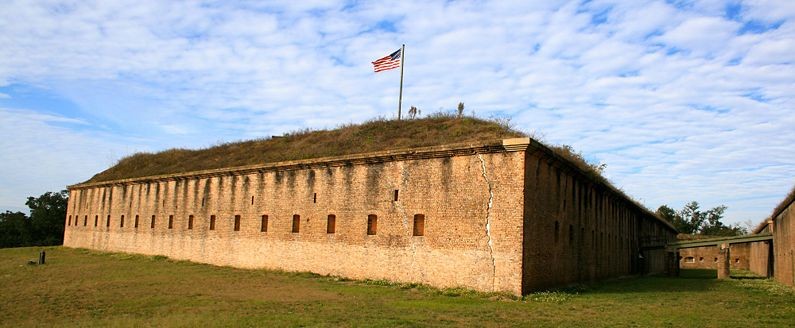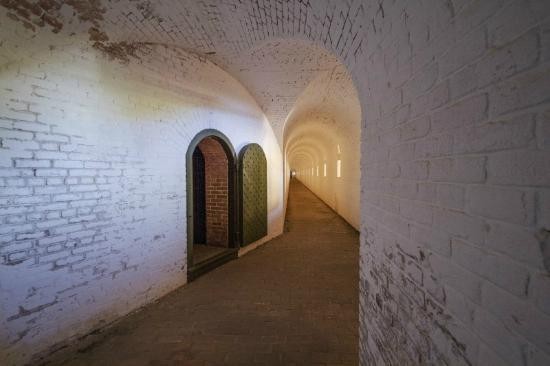 Aerial view of the fort and water battery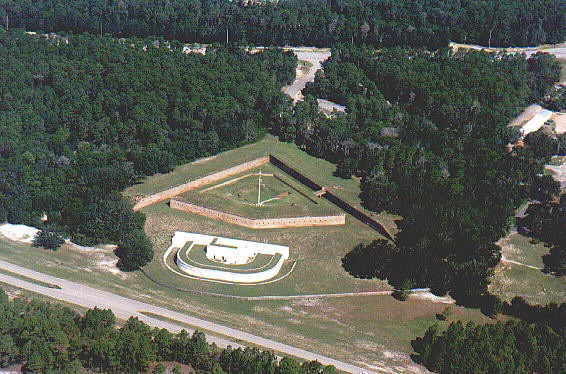 Confederate camp behind the fort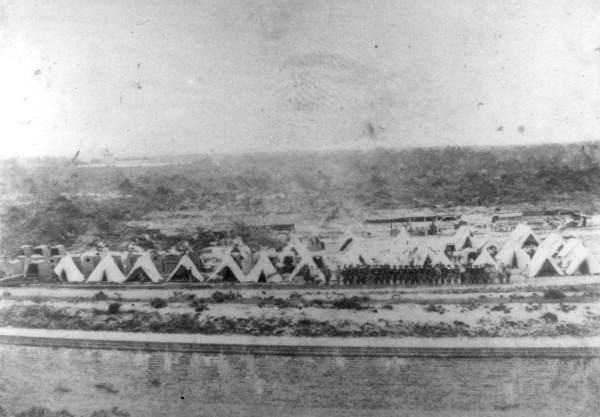 Members of the CSA Heavy Artillery man the fort's guns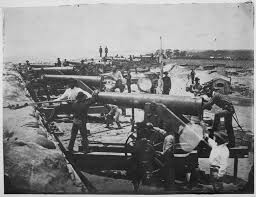 1861 sketch of Pensacola Bay and its defenses.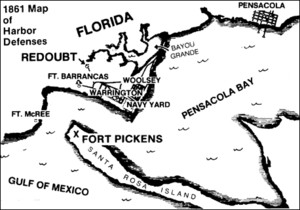 Backstory and Context
The first military structure was fort San Carlos de Austria, built by the Spanish in 1698. The French captured and destroyed the fort in 1719. The second was the wood and earth advanced redoubt built by the British in 1763. During the American Revolution, Spain fought the British and recaptured the fort and west Florida, and they built the third fort. During the War of 1812, the Spanish surrendered and the fort to the U.S. The navy yard began to be built after the war. As stated above, the U.S. expanded the fort in 1839-1844. The federal troops stationed at the fort before the Civil War loaded the ammunition and supplies onto a boat and sailed across the bay to Fort Pickens, which was easier to defend. The Confederates tried to capture this fort but failed and it remained in Union hands during the war. When the Union captured New Orleans in May 1862, the Confederates abandoned Fort Barrancas. Eventually, military technology rendered this and other forts obsolete. The fort was then used as a signal station, small arms range, and storage area until 1946. It was decommissioned a year later.


Sources
https://en.wikipedia.org/wiki/Fort_Barrancas http://www.nps.gov/guis/planyourvisit/fort-barrancas.htm Blanche Higgins Schroer. "Bateria de San Antonio," National Park Service - National Register of Historic Places. 8-10-77. Turner, Gregg M., A Journey Into Florida Railroad History, University Press of Florida, Library of Congress card number 2007050375. Page 94 "The Forts of Pensacola Bay" (history), Visit Florida Online, 2006, webpage
Additional Information