Two Rivers Mansion
Introduction
Author-Uploaded Audio
Two Rivers Mansion is among the last elaborate antebellum country homes in the Nashville area and is the earliest and best-preserved Italianate style home built in Middle Tennessee. Three generations of the McGavock family inhabited Two Rivers Mansion until the last heir died and the Metropolitan Government of Nashville and Davidson County bought the property for nearly $1 million. Today, Two Rivers Mansion, once an 1100-acre plantation, is a fourteen-acre tract, and it includes its predecessor, a two-story brick house called the 1802 House, among Nashville's oldest brick houses. The 1802 House and Two Rivers Mansion are listed on the National Register of Historic Places and are available to tour.
Images
The Historic Two Rivers Mansion in Nashville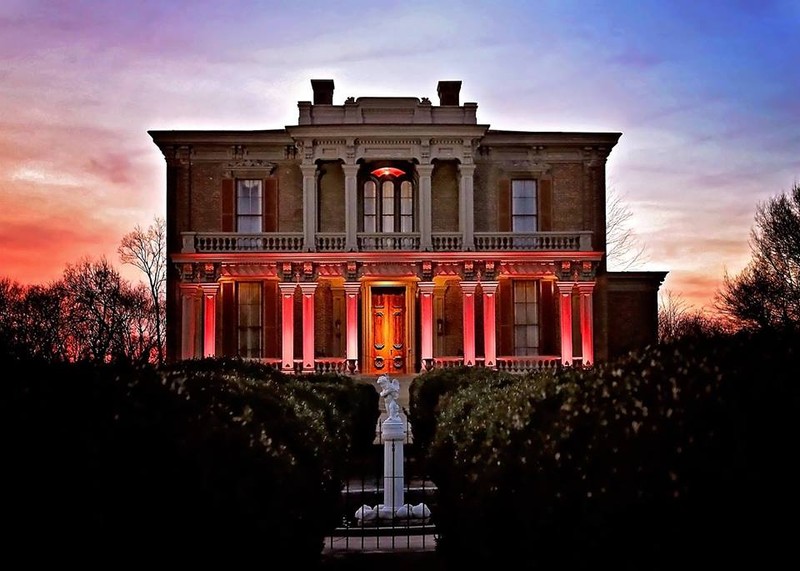 Two Rivers Mansion, ca. late 1970s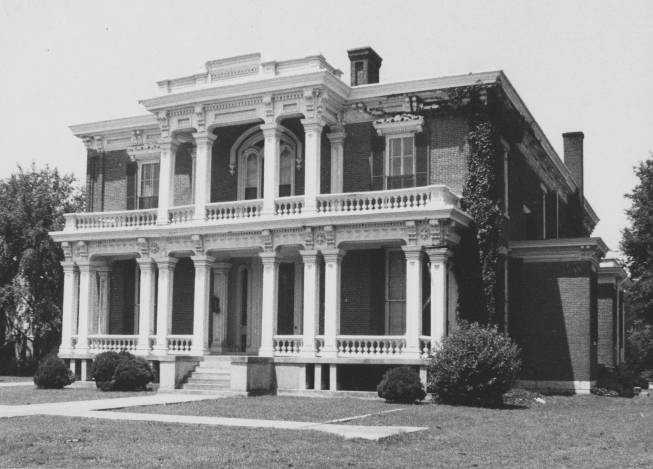 Two Rivers Mansion Historical Marker, Erected in 1968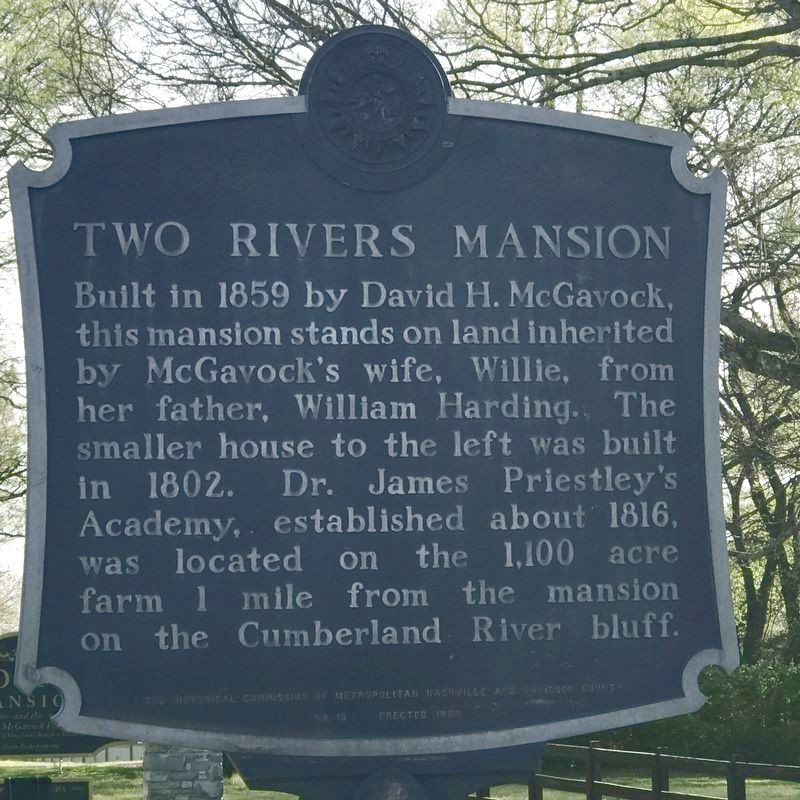 Two Rivers Mansion at Christmastime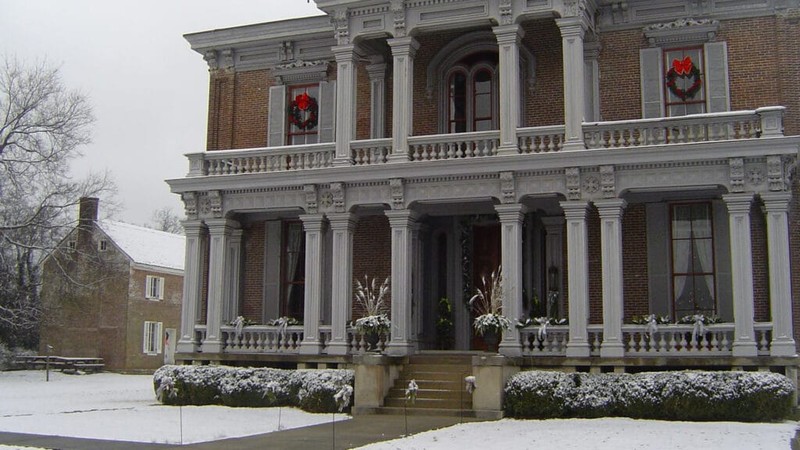 The Foyer of Two Rivers Mansion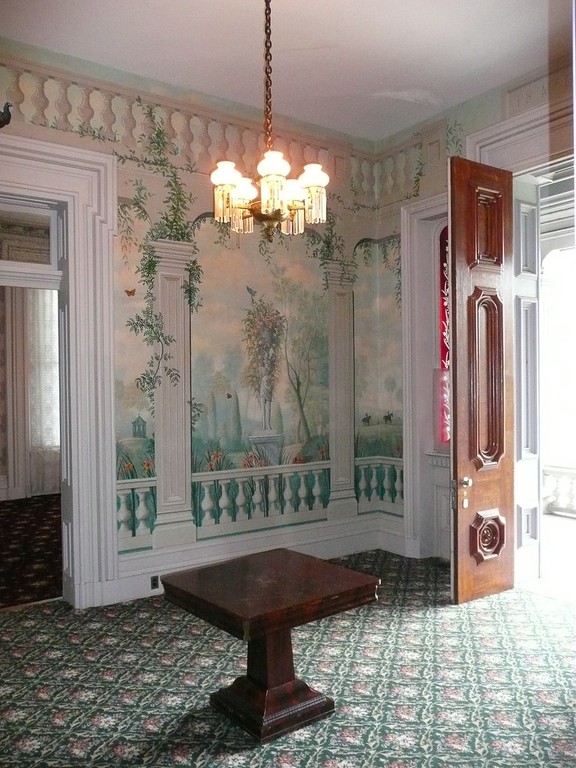 Stunning Aerial Photo of Two Rivers Mansion

Backstory and Context
Author-Uploaded Audio
The first house to stand on the property was the 1802 House, a two-story Federal-style brick home built by David Buchanan. After William Harding purchased the 476-acre farm from Willie Barrow in 1819, he grew the property to a total of 1100 acres and the house came to be called the Buchanan-Harding House. In 1830, Harding married a local girl named Elizabeth Clopton, but sadly, William died in 1832, shortly before their only child was born. Elizabeth named their daughter William "Willie" Elizabeth Harding in honor of both of her parents. After Willie grew up and married her cousin David H. McGavock in 1850, Willie and David inherited the home and all the land.                                  
Willie, David, and their son Frank lived in the two-story brick residence as they planned and built a new mansion in the backyard. Construction on the mansion began in 1859, just before the Civil War broke out, but it was not finished until the 1870s. A small group of enslaved people were brought from Belle Meade Plantation to build the mansion and manage the daily operations. On the mansion's back porch, visitors can still see "David, Willie, and Frank" engraved on three bricks.
In the 1880s, the estate was called "Two Rivers Stock Farm," and it was known for being the center of Morgan horse breeding and a thriving dairy business. However, the Panic of 1893 hit the estate hard, causing Spence, Frank's only son, to lease out the estate and work as a shoe salesman so the family could keep the farm. There is a document stating that, at one time, there were over 70 buildings on the property, though many of them were destroyed by a tornado in the early 1930s.
Spence and his wife, Mary Louise Branford, whom he married in 1928, lived in Two Rivers Mansion for four years, remodeling the home and installing plumbing, electricity, and heat. When Mary's mother died in 1933, Mary and Spence returned to the Melrose neighborhood, where she grew up. Spence, too, died at Melrose three years later. For the next 18 years, Mary remained at Melrose while caretakers tended to the farm at Two Rivers.
In the early 1950s, Mary made the decision to return to Two Rivers Mansion, where she passed away in 1965. She named several family members, friends, and employees as beneficiaries and instructed that Two Rivers be sold with proceeds going to the Division of Hematology at Vanderbilt Hospital and Medical School. A research fund named after her father, William S. Bradford, is still offering assistance today.
The Metropolitan Government of Nashville and Davidson County purchased the 447-acre property for nearly $1 million in 1966, and set aside 14 acres, including the historical homes, and developed the rest of the site for the community. Today, two schools, a golf course, park greenway, waterpark, skate park, and frisbee golf course occupy the original farmland. Two Rivers Mansion was restored to its architectural glory and is today protected and preserved by the nonprofit Friends of Two Rivers Mansion. The main mansion and the 1802 House are open for seasonal tours.
Sources
Two Rivers Mansion, Nashville.gov. Accessed May 6th 2022. https://www.nashville.gov/departments/parks/historic-sites/two-rivers-mansion.
History & Restoration, Two Rivers Mansion. Accessed May 6th 2022. https://tworiversmansion.org/about/history-and-restoration/.
Understanding Slavery & Indigenous Peoples at Two Rivers, Two Rivers Mansion. Accessed May 10th 2022. https://tworiversmansion.org/about/slavery/.
Architecture, Two Rivers Mansion. Accessed May 10th 2022. https://tworiversmansion.org/about/architecture/.
Family History, Two Rivers Mansion. Accessed May 11th 2022. https://tworiversmansion.org/about/family-history/.
Image Sources
Now Playing Nashville

Nashville Public Library

The Historical Marker Database

Two Rivers Mansion

Flickr

Two Rivers Mansion

Additional Information