Kings Park Psychiatric Center
Introduction
The Kings Park Psychiatric Center first opened in 1885 and began with a total of fifty-five patients. This psychiatric center was state owned by New York. After ten years the name of the institution changed to Kings Park State Hospital. The hospital was built on 800 acres of land it became a self-proclaimed farming operation. At one time the population inside the hospital was greater than the population of the nearby town. The population eventually grew to 9,300 patients in 1954.
Images
Kings Park Psychiatric Center has been closed for many years and Long Island officials often debate the future of the property.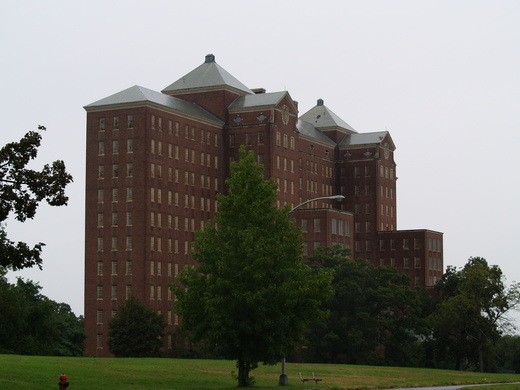 Backstory and Context
Kings Park State Hospital was built on Long Island in an effort to solve the issue of overcrowding at surrounding institutions. The patient population peaked at 9,300 patients in 1954 before an emphasis on treating mental disorders with medications led to a gradual decline in the number of patients admitted. Kings Park State Hospital closed in 1996.
Sources
"Abandoned Kings Park Psychiatric Center," Atlas Obscurra, (Accessed 7/31/2016) http://www.atlasobscura.com/places/abandoned-kings-park-psychiatric-center
Additional Information