Normandy Isle Historic District
Introduction
Normandy Isles is a US Historic District that was added to the US National Register of Historic Places on November 12, 2008. The district includes the Normandy Isles neighborhood of Miami Beach. It is surrounded by the Normandy Shores Golf Course, Indian Creek, Biscayne Bay, Rue Versailles, 71st Street, and Rue Notre Dame.
Images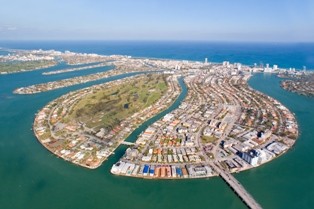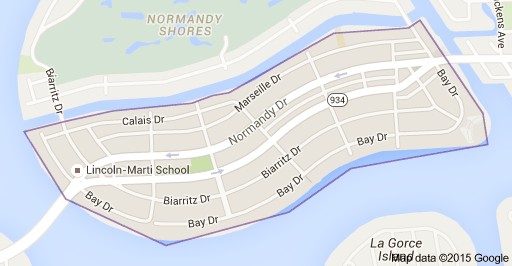 Fountain in Normandy Isle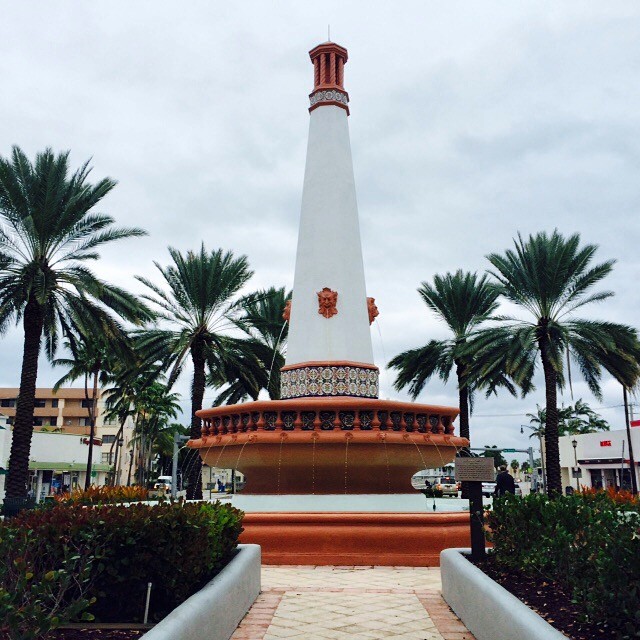 Backstory and Context
In 1926, Henri Levi (or Levy) dredged for 24-hours a day over a two-year period to create Normandy Isle. Levy was also involved in building the 79th Street Causeway. Levi moved to Miami Beach in 1922 after building a chain of movie theaters in Cincinnati and was a native of Alsace.
A number of notable residents have lived in Normandy Isles over the years, including actor Andy Garcia, concert violinist Joan Field, and psychiatrist and author Daniel Schechter. Andy Garcia has appeared in a number of famous films, including The Godfather Part III, The Untouchables, and When a Man Loves a Woman. He also starred in the Ocean's trilogy, Ocean's 11, 12, and 13. He was nominated for an Academy Award in the Best Supporting Actor category for his role as Vincent Mancini in The Godfather Part III. He is planning to direct the upcoming film Hemingway and Fuentes about famous writer Ernest Hemingway. The film is to be co-written by Garcia and Hilary Hemingway, Ernest Hemingway's niece.
Joan Field accomplished an incredibly prolific career as a concert violinist, working from the 1930s well into the 1960s. She was born in Long Branch, New Jersey and began studying violin at the age of five. In the United States, she was a student of Franz Kneisel, Albert Spalding, and Michel Piastro. During her teenage years, she spent four years in Paris studying with Marche Chailley, Jacques Thibaud, and George Enescu at the École Normale de Musique.
Sources
https://en.m.wikipedia.org/wiki/Normandy_Isles_Historic_District https://en.m.wikipedia.org/wiki/Andy_Garcia https://en.m.wikipedia.org/wiki/Joan_Field https://www.google.ie/maps/place/Normandy+Isles,+Miami+Beach,+FL+33141,+USA/@25.8531232,-80.1443722,15z/data=!3m1!4b1!4m2!3m1!1s0x88d9b2fb8c135587:0xff715e2596b236fc http://www.northbeachnews.com/neighborhood/Normandy-Isle.htm
Additional Information