The Lincoln Tunnel
Introduction
The Lincoln Tunnel is a 1.5-mile long tunnel that connects Weehawken, New Jersey to Midtown Manhattan, New York. The tunnel is named after president Abraham Lincoln and construction was finished for the tunnel in 1957.
Images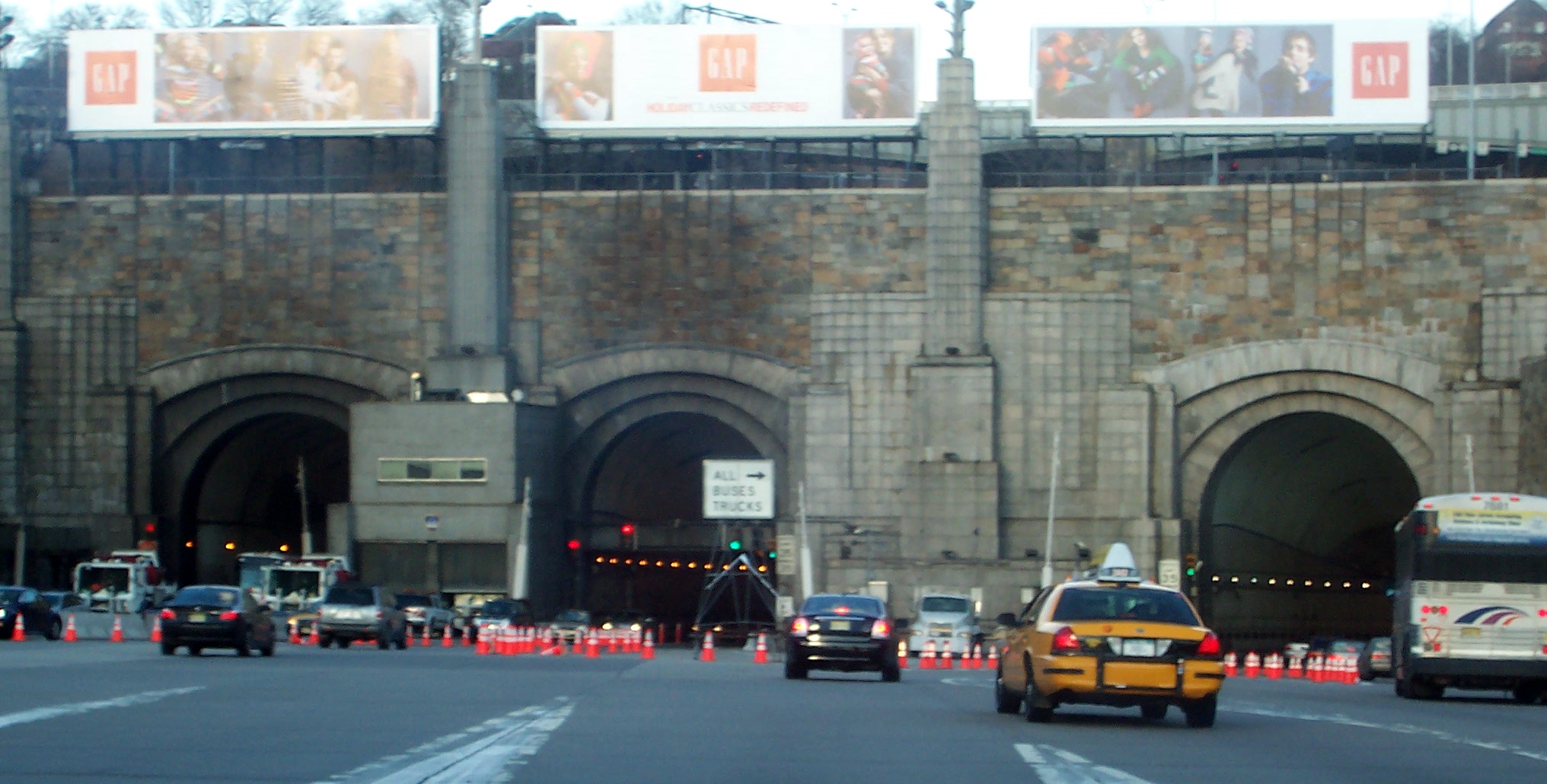 Backstory and Context
Ole Singstad was the designer of what is now the Lincoln Tunnel, connecting New Jersey to New York. The New Deal's Public Works Administration supported the tunnel's funding, and in March 1934, the first tube began construction. The tube was opened to traffic in December 1937. What would cost you 50 cents to travel through the tunnel back then would now cost a little over 8 dollars in today's economy.
Construction for the second tube began in 1938 but was not finished until 1945 because of a shortage in resources due to the war efforts. Port Authority of New York and New Jersey wanted to build a third tube because there was so much traffic flow that the tunnels were not able to keep up. New York City denied that proposition because it needed better roads for the increased number of vehicles coming through at that time. In May 1957, however, the City decided to make the third tube a block west of the other 2 in New York, still keeping them together in New Jersey.
The Lincoln Tunnel is considered one of the most at-risk targets for terrorist attacks in the United States. On September 8th, 1953, two gunmen tried to rob a house in New Jersey. When the family scared them off, they gave the police the license plate and the police then told the people working the tunnel to stop the car. This turned into a shootout between police and the gunmen. The car stopped right before exiting the tunnel due to one of the men taking a bullet to the head.
Sources
"History." The Port Authority of NY & NJ. Accessed Web, 5/24/17. https://www.panynj.gov/bridges-tunnels/lincoln-tunnel-history.html.


Additional Information