The Mormon Battalion Crosses the San Pedro River
Introduction
On or near this site on December 9, 1846, the Mormon Battalion crossed the San Pedro River as the Battalion made its way towards its first objective of Tucson, AZ. Commanded by General Philip St. George Cooke, the Battalion had been marching west from Santa Fe, New Mexico towards the Pacific Coast during the Mexican War. Two days later along this same river, the Battalion engaged in its first and only "battle"--against a number of wild bulls that had suddenly charged the camp. No deaths recorded of Battalion members, just a few injured and about 9 bulls killed.
Images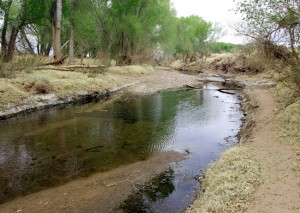 How a member of the Mormon Battalion may have looked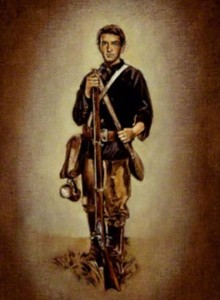 Mormon Battalion's march across Arizona. Small dotted line marks their route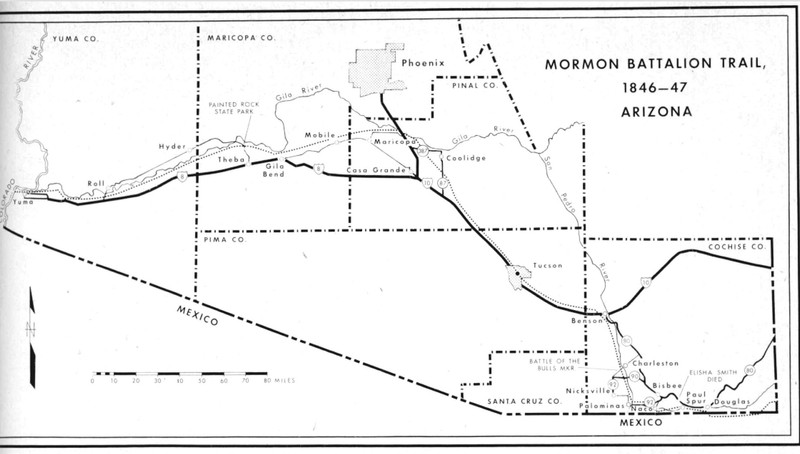 1860s rendition of the Battalion traveling through the Arizona Sonora Desert.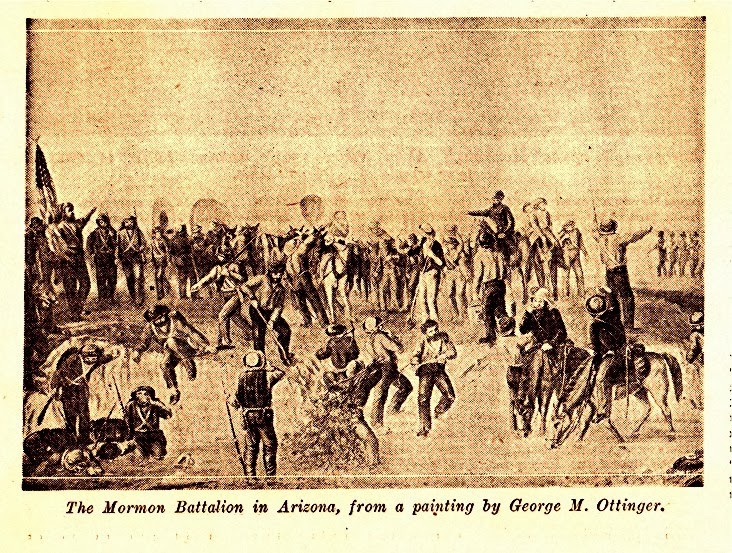 Gen. Philip St. George Cooke during the Civil War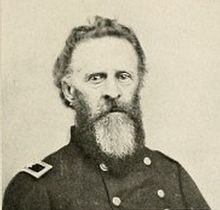 Backstory and Context
*From Mormon Historic Sites:

"In December 1846 the Mormon Battalion was journeying west along the United States-Mexico border. Along with the challenging terrain and lack of food, battalion members suffered from a lack of good water. Journals say that on December 9, 1846 they reached the San Pedro River flowing north out of Sonora (in Mexico) into Cochise County, Arizona. At this point the battalion turned north following the river for about five or six days when they turned west/northwest toward Tucson. During this period, members of the battalion enjoyed the water and were able to do some fishing and hunting. Even though they were in a desert, they were afflicted at times by the cold. They followed the San Pedro for about fifty miles."

This location and the one for the Battle of the Bulls (see Clio entry for more information) lie close to the border with Mexico.


Sources
Michael N. Landon and Brandon J. Metcalf, The Remarkable Journey of the Mormon Battalion, 58. Sherman L. Fleek, History May Be Searched in Vain: A Military History of the Mormon Battalion, 277-279. Norman Baldwin Ricketts, The Mormon Battalion: U.S. Army of the West, 1846-1848, 93-95. Stanley B. Kimball, Historic Sites and Markers Along the Mormon and Other Great Western Trails, 220.
Additional Information