Brooklyn Bridge Park
Introduction
The Brooklyn waterfront has a long and vibrant history of the hustle and bustle of commerce. It has been a transportation hub, a haven for immigrants, an artistic center, and much more. Today, while elements of that storied history remain, it is now primarily Brooklyn Bridge Park. The park is a place to play, relax, mingle, sight see, and explore. Thanks to a collaborative effort between the park and the Brooklyn Historical Society, there is a series of historical markers throughout the park detailing the history of the waterfront.
Images
Once it's complete, the financially self-sustaining Brooklyn Bridge Park will be 85 acres along 1.3 miles of East River waterfront overlooking lower Manhattan.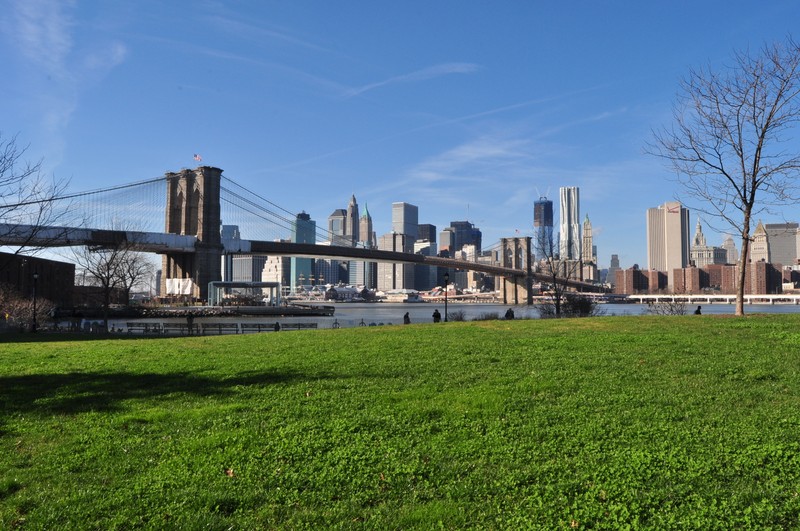 David McCullough, The Great Bridge: The Epic Story of the Building of the Brooklyn Bridge-click the link below to learn more about this book.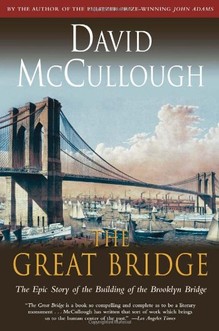 Backstory and Context
In the early 1980s when cargo operations ceased, the Port Authority of New York and New Jersey was planning to sell the piers for commercial development. That sparked dreams of a public park for the community. This took decades of battling and planning. In 2000, the Port Authority agreed to let the piers be used as public parkland.
City and state funds were designated to help make the park a reality. Officials broke ground in 2008, and the first six acres opened in 2010 at Pier 1. Another 12 acres along Pier 6 and Piers 1 and 2 uplands were added later that year. Each year since, the park has featured the additions of more land and recreational amenities. By 2015, almost two-thirds of the park was complete. When it is finished, it will be 85 acres along 1.3 miles beside the East River. It is a financially self-sustaining park.
Brooklyn Bridge Park features a wide range of activities and amenities for people of all ages and interests. Among the features the park offers are an environmental education center, climbing walls, free open runs, performing arts, sculptures, playgrounds, sports fields and courts, a hockey league, a designated bike path, Fulton Ferry Landing, Jane's Carousel, picnic areas, fishing, dining, sand volleyball, a roller rink, regular special events, ample green space, and dynamic views of the Brooklyn Bridge and the lower Manhattan skyline.
Sources
"Brooklyn Bridge Park." Brooklyn Bridge Park. Accessed May 21, 2017. http://www.brooklynbridgepark.org/.

"Brooklyn Waterfront History." Brooklyn Waterfront History Home Comments. Accessed May 21, 2017. http://www.brooklynwaterfronthistory.org/.
Additional Information