Lanphier Ball Park (Robin Roberts Stadium)
Introduction
This field has hosted numerous teams over the years including the Springfield Sallies, Browns, Senators, Cardinals, Redbirds, Giants, Sultans, and Capitals. It is currently the home of the Springfield Sliders and the Benedictine University Bulldogs. The stadium was originally constructed in 1925, and had major renovations in 1977. The last renovation of the field was in 2006, and to the stadium was 2001.
Images
1948 Springfield Sallies team photo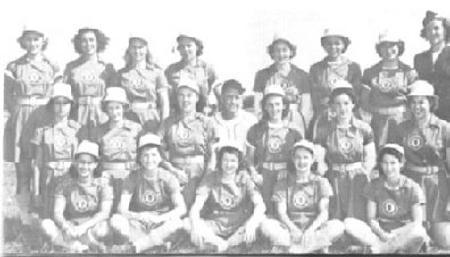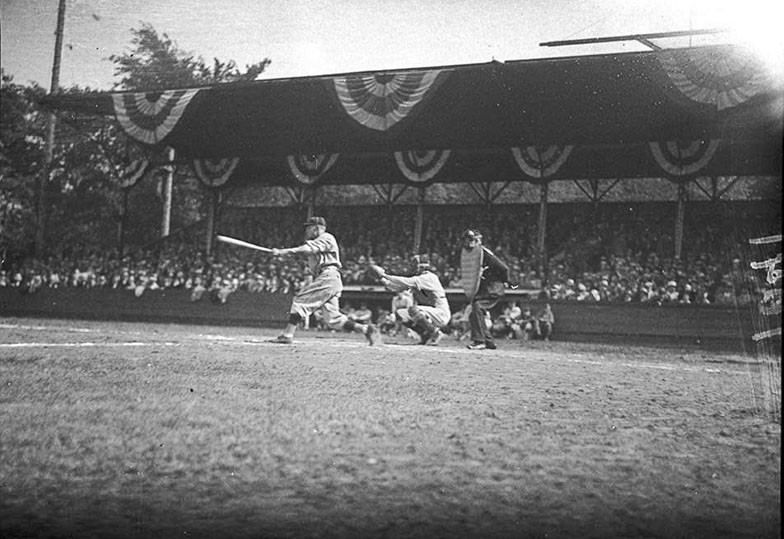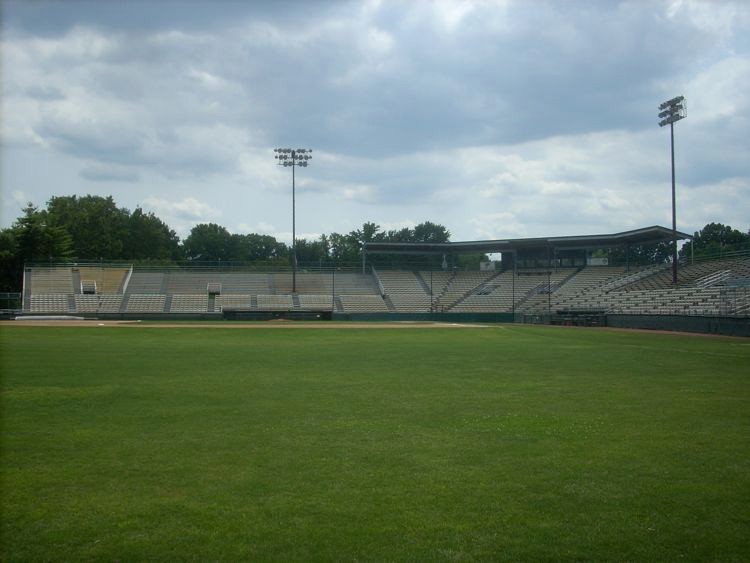 Backstory and Context
Lanphier Ball Park was constructed in 1925, as Reservoir Park, and operated as a baseball venue until it was closed in 1949. In 1978, it was reopened after renovations and renamed Robin Roberts Stadium, after the Hall of Famer who was from Springfield. From 1932 to 2001, several professional teams have called Lanphier home, including the Browns, Senators, Cardinals, Redbirds, Giants, Sultans, and Capitals. The Springfield Sallies, an All-American Girls Professional Baseball League team, would call the stadium home in 1948 before becoming a traveling team in 1949 and 1950. Satchel Paige, Robin Roberts, and Dick Schofield have all played on this field. In 1958, Springfield High School would play at the park to win their district championship.
Professional baseball would leave the stadium in 2001 when the Springfield Capitals moved to Rockford, Illinois. While it has hosted teams from the Frontier League, the Midwest League, the Pony League, and the American Legion Leagues, the state of the park and its location make it unsuitable for professional play now. Though it received a new playing surface in 2006, the stadium has not gone under renovations since 2001 and the scoreboard is in disrepair.
Still, the stadium is continued to be used. The Springfield Sliders, a collegiate summer team calls the stadium home. The Benedictine Bulldogs of Benedictine University also play their games at Robin Roberts. Several annual baseball tournaments are also held at the stadium, including the State Journal Register Baseball Classic.
Sources
http://www.projectballpark.org/history/aagpbl/lanphier.html http://www.springfieldparks.org/facilities/stadiums/robinRoberts.aspx http://www.ballparkreviews.com/template2.php?in_name=Lanphier%Field&in_city=Spirngfield&in_state=Illinois http://sj-r.com/article/20100512/NEWS/305129862 http://shs-58.blogspot.com/2006/04/lanphier-ball-park.html http://www.aagpbl.org
Additional Information