Theodore Roosevelt Birthplace
Introduction
Constructed in 1848, the brownstone at 28 East 20th Street was purchased by the father of President Roosevelt while his brother, Robert Roosevelt, purchased 26 East 20th Street. President Roosevelt was born on October 27, 1858, in house No. 28. Due to his asthmatic and sickly nature as a child, young Theodore often stayed at home where he developed an interest in zoology. Theodore's family moved out of their East 20th Street home in 1873 when Theodore was only 14 years old. The home is currently being operated by the National Park Service and its original five rooms were reconstructed to appear much as they did in the mid-19th century. In addition, it now contains a bookstore and two museum galleries.
Images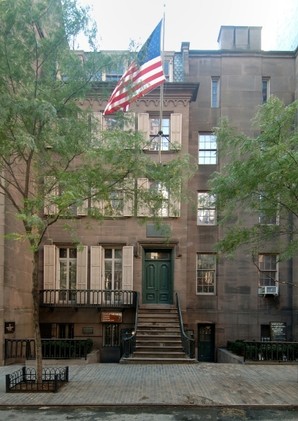 Theodore Rex, NY Times Bestseller-Click the link below for more info about this book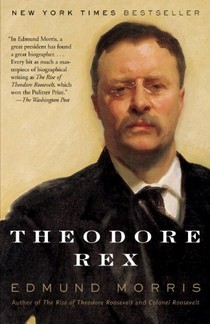 Douglas Brinkley, The Wilderness Warrior: Theodore Roosevelt and the Crusade for America--Click the link below for more info about this book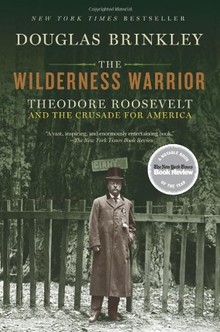 Backstory and Context
Theodore "Teddy" Roosevelt was born into one of the leading families of New York in 1858. Despite suffering from asthma and other physical ailments, he was able to develop his mind and body as his father installed an outdoor gymnasium and hired coaches and tutors. Theodore Roosevelt later attended Harvard and was elected to the New York state legislature in 1881. 
After the death of his first wife and his mother, both on the same day in 1884, the grieving Roosevelt moved to the Dakota Territory, where he lived as a rancher for the next two years. Upon returning to New York, he remarried and had six children, including one from his first marriage. After an unsuccessful run for the mayorship of New York, he became president of the New York City Board of Police Commissioners and later served as the Assistant Secretary of the U.S. Navy. Roosevelt resigned from his post upon the outbreak of the Spanish American War in 1898 and started his own volunteer regiment. The regiment defeated the Spanish forces in the Battle of San Juan Hill and Roosevelt returned home a hero. 
His image as a war hero gained him popularity and he was soon elected governor of New York. Roosevelt became William McKinley's running mate in the 1900 election and the duo won in a landslide over the Democrats. However, McKinley was assassinated in September 1901, and Vice President Roosevelt became president.
Roosevelt shared the Progressive vision of a powerful and efficient government that could confront both corruption and the growing power of corporate interests. Given his notoriety and strong personality, Roosevelt became the face of the Progressive Party. In fact, the party soon became known as the "Bull Moose Party" after Roosevelt told a reporter that he felt "as fit as a bull moose" even after almost he was almost killed by an assassin. Roosevelt could have regained presidency following President Wilson's second term, but his health rapidly declined towards the end of World War I, leading to his death in 1919. 
Although the original home where young Roosevelt lived was demolished in 1916, an organization formed after his death rebuilt the home and opened it as a museum dedicated to the 26th President.   
Additional Information