Fort Hamilton
Introduction
Historic Fort Hamilton is located in the southwestern corner of Brooklyn, New York on Long Island, surrounded by the communities of Bay Ridge, Dyker Heights and Bensonhurst. Its mission is to provide the New York metropolitan area with military installation support for the Army National Guard and the United States Army Reserve. Fort Hamilton is a combined community comprised of active duty Army, Navy, Air Force, Marines, Coast Guard, National Guard, Reserve Components.
Images
Fort Hamilton has been a key part of the American military since its beginnings in 1825.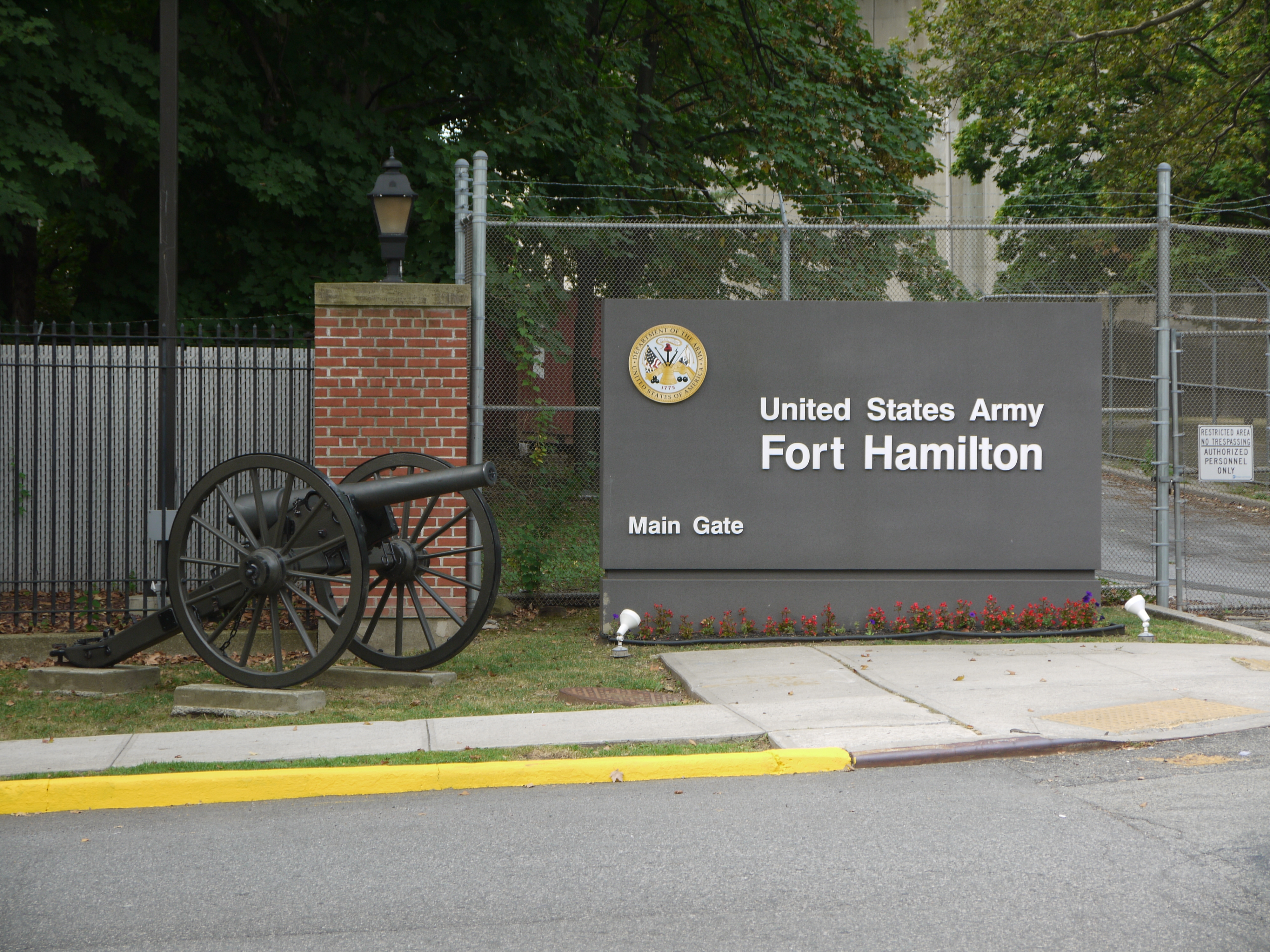 Backstory and Context
Colonial Americans understood the importance and need of a military presence in the New York City Area in 1776. A military installation of some kind has been present in the area since then. But it was in June 1825 that the cornerstone was laid for Fort Hamilton. It took six years to build the facility.

Fort Hamilton played especially significant roles in the Civil War as well as both World Wars. It was key in the areas of defense, training and deployment in those wars. Many expected that the base would be closed in 1995 as part of Congress's Base Realignment and Closure (BRAC) Commission. However, the base was not recommended for closure and continues to serve as both an active base and a training center for for Army Reserve and National Guard units.

Today, the United States Army Garrison Fort Hamilton is the only active military base in the city of New York. As such, it has served as a critical base of operations in the aftermath of Hurricane Sandy, the terrorist attacks of September 11th, and many other natural disasters and threats. The base serves a joint federal and state mission, providing ready soldiers for the active army and the state of New York.

Additional Information