Milo Historical Society
Introduction
The Milo Historical Society was founded in 1970 and is housed in the oldest religious building in the town, the Former Free Will Baptist Church. Built in 1850, it was shared by the Baptist and Free Will Baptist congregations and later it belonged to Christian Scientist and Episcopalian congregations. It has been the home of the historical society since 1996. The building was listed on the National Register of Historic Places in 2000. The society features exhibits on Milo High School, local industries (mills and railroads), and domestic life.
Images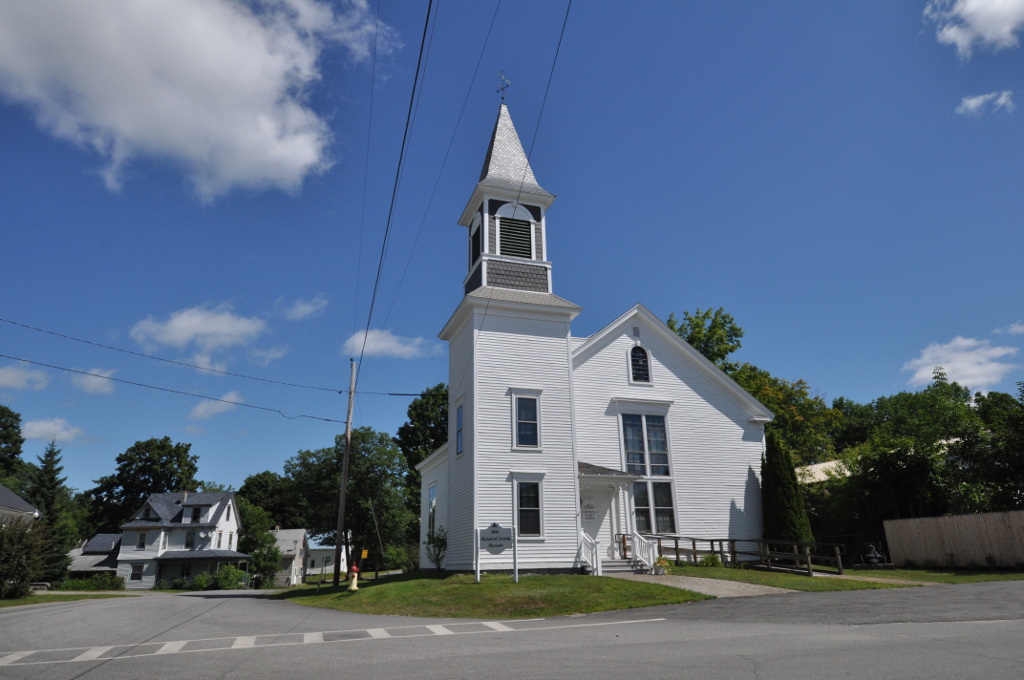 Backstory and Context
Local farmer and merchant William Owen single handedly built the church himself (he hired two men for the actual construction). The Free Will Baptists formed in 1827, becoming the first religious congregation in the city, and the Baptists in 1840. For many years they had discussed the building of a shared church. To settle the matter once and for all, William Owen took it upon himself to gather the materials, which took a year, and build the church. The two congregations merged in 1913 and moved out of the church. The Christian Scientist congregation acquired the church sometime after. They moved out in 1953 and the Episcopalian congregation bought the church and remained there until 1996.
Sources
http://www.milohistorical.org/about.php. Retrieved 11-3-15. Kirk F. Mohnev. "(Former) Free Will Baptist Church," National Park Service - National Register of Historic Places. 10-12-2000.
Additional Information