The Ramsey Home
Introduction
The Ramsey home is one of the most well known homes in America due to the famous unsolved mystery of their daughter, JonBenet. The murder took place on December 26th of 1996. A ransom note was involved in the case, which demanded money for her safe return. JonBenet was later found in her basement, murdered. It has been said that the police conducted a search with several mistakes. There have been several suspects, her parents in particular, during this case; however, no one has ever been charged with her death. The home has been up for sale several times since then.
Images
The Ramsey home undergoing investigation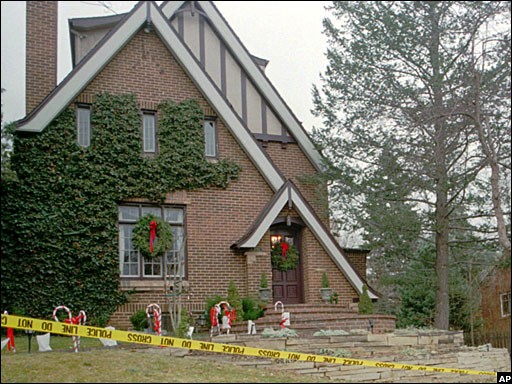 The basement window of the Ramsey home. The basement is where JonBenet was found.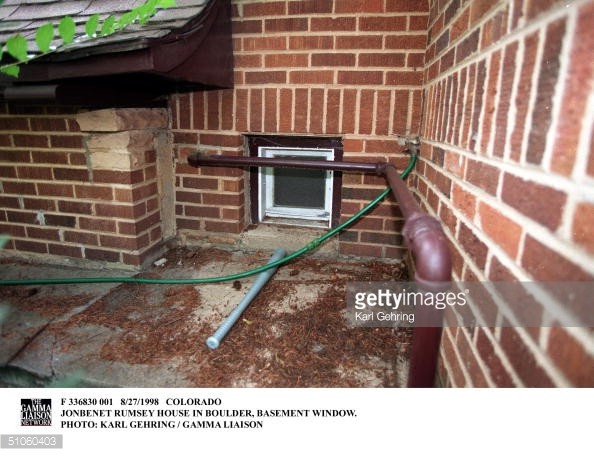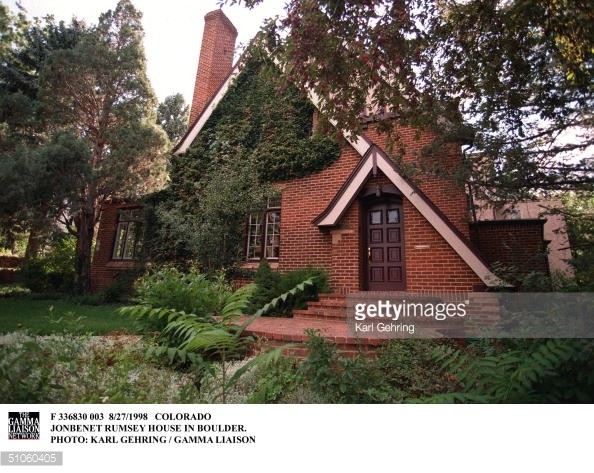 Backstory and Context
JonBenet Ramsey was a beautiful 6 year old. Blonde hair and blue eyes, just what every mother typically desires. After returning home from a Christmas dinner, it can be assumed that JonBenet was carried to bed around 9:30. On the morning of December 26th, her mother was sent into a panic after realizing her daughter was not in bed. Then, she found a note demanding money for her daughter's return. It was at this given moment that Patsy Ramsey filed a missing persons report. Also, John began to get money together for the ransom note.
There were several mistakes made by Police officers and detectives. Usually, they rope the crime scene. Unfortunately, this is a mistake that was made on that day. Police officers allowed John to search for his daughter in his home. As he found her, he carried her body up the stairs and ripped the tape off of her mouth. Patsy and John Ramsey were not separated on this day when they were interviewed like they should have been. It has been said that the police station was short staffed due to the Christmas holiday.
DNA has cleared all Ramsey family members of JonBenet's death as of 2008. Her parents were big suspects in the case, but they continued to keep their innocence before they both passed away. The police department, to this day, still receive tips and leads that they follow up on. Somehow, the murderer remains free and unknown.
Recently, the home has been put up for grabs. It has been for sale several times. Investigators purchased it back in February 1998. In 2004, Tim and Carol Milner bought the home. The price of the house has been adjusted more than once, but it currently sits without a family. The asking price is $1.98 million.
Sources
"Abel Danger: McConnell Links Kristine Marcy Nortel JABS To Gore Hammer JonBenet [Wells Fargo]." Abel Danger: McConnell Links Kristine Marcy Nortel JABS To Gore Hammer JonBenet [Wells Fargo]. Web. 22 Sept. 2015. "Colorado Jonbenet Ramsey House In Boulder, Basement Window.." Getty Images. Web. 22 Sept. 2015. "Former Boulder, Colorado Police Chief Speaks out about JonBenet Ramsey Murder Case on Reddit, Regrets It." CBSNews. CBS Interactive. Web. 22 Sept. 2015. "Ramsey House in Boulder Still up for Sale." - Boulder Daily Camera. Web. 22 Sept. 2015.
Additional Information