International Museum of Surgical Science
Introduction
The International Museum of Surgical Science is home to 4 floors "filled with extraordinary artifacts, as well as paintings, illustrations and sculptures that interpret the primitive and modern healing practices of Eastern and Western civilizations. From early practices to today's revolutionary techniques, the Museum's collections and exhibitions portray the mysteries, breakthroughs, failures, and milestones that have shaped modern surgical science" ("Exhibits").
Images
This is the International Museum of Surgical Science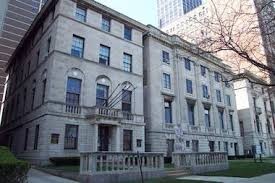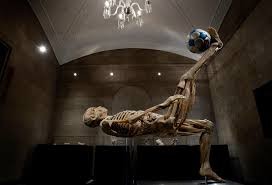 Backstory and Context
The museum serves "to enrich people's lives by enhancing their appreciation and understanding of the history, development, and advances of surgery and related subjects in health and medicine" ("Mission").

Exhibits
Current exhibits include Beyond Broken Bones, Japan Hall of Fame, Milestones in Medical Imaging: From X-Ray to Nuclear Medicine, Milestones in Medical Imaging: 21st Century Medicine, Nursing: Care for a Changing World, Rx for Success, Polio Exhibit, Supporting Structure: Understanding the Spine and Spinal Surgery, Surgicogenomics: Genes & Stem Cells in Surgery, Taiwan Room, Turn of the Century Apothecary Shop, the Universal Condition: Enduring & Alleviating Pain, and Windows to the World: The Science of Sight & the Ophthalmic Art.
Background
The museum's origins trace back to Dr. Max Thorek, who founded the International College of Surgeons in 1935 to share surgical knowledge with eager minds. Thorek helped found the International Museum of Surgical Science and get donations from the International College of Surgeons, surgeons, collectors, and other organizations in the form of artifacts, paintings, books, and sculptures. The museum opened in September 1954 and some of the 1st exhibits included the Hall of Immortals and the Hall of Murals.
In 1959, the museum opened galleries that featured different nations, including France, Mexico, Spain, and the Netherlands, among others throughout the years. In 1990, the museum opened new exhibits focusing on historical themes and surgical disciplines. Collections include Medical Artifact, Fine Art, the Museum Library, and the manuscript Collection.
Role as a Historic House
It was a Lakeside Manor, built in 1917. It was contracted by Eleanor Robinson Countiss to provide a place for her family to live. It is one of a few actual Lakeside Manors remaining and is currently the only one open to the public. It is also remarkable because it managed to stay with in the founding family until 1954 when it was transformed into a museum for public use.
Popular Collections
The Museum boasts a fine group of collections. The first collection that comes to mind is the Medical Artifacts collections. The collection includes many different artifacts that contain the beginnings of medical history. The collection contains over 7,000 medical artifacts from all over the world and different time periods.
The most surprising collection is the Fine Arts collection. The fine arts are all pieces of artwork that depict medical practices or instruments that were implemented throughout history. Many are graphic and very detailed.
Sources
https://www.imss.org/exhibits.htm https://www.imss.org/explore.htm https://www.imss.org/mission.htm https://www.imss.org/collections.htm https://www.imss.org/histhome.htm
Additional Information