Morris Memorial Hospital for Crippled Children (1936-1960)
Introduction
Morris Memorial Hospital was made possible by a donation from a local farmer who made good on a promise to donate his entire estate if his great-nephew recovered from paralysis. The hospital was devoted to children's health and became one of the premiere hospitals for treatment of polio. Constructed in 1936, the hospital was also a self-sufficient farm and produced food in surplus. Patients were treated with innovative methods such as hydrotherapy in outdoor, indoor, and whirlpools. The facility also had its own blood bank, x-ray machine, operating room, and iron lungs. When it closed in 1960, the Morris Memorial Hospital had treated nearly 10,000 patients. The hospital included a library and several classrooms, with teachers from the Cabell County schools offering a complete curriculum from kindergarten to high school.
Images
The iron lung was a critical crucial to the care of polio patients. Morris Memorial Hospital had back-up generators and hand pumps to continue to aid the patients' respiration in the event of a power outage.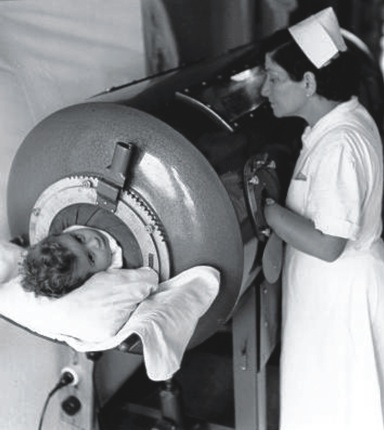 Morris Memorial Hospital was also a self-sufficient farm located on 200 acres donated by Walter T. Morris. Photo from Goldenseal Magazine.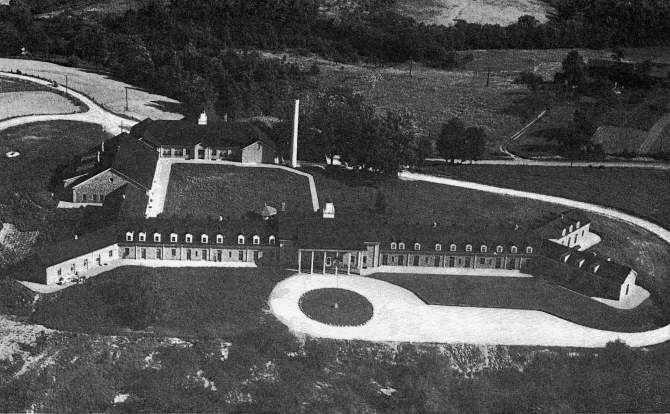 Morris Memorial Hospital owned eight iron lungs to treat its patients, including one designed for infants. This image of Morris Hospital can be found in Goldenseal Magazine.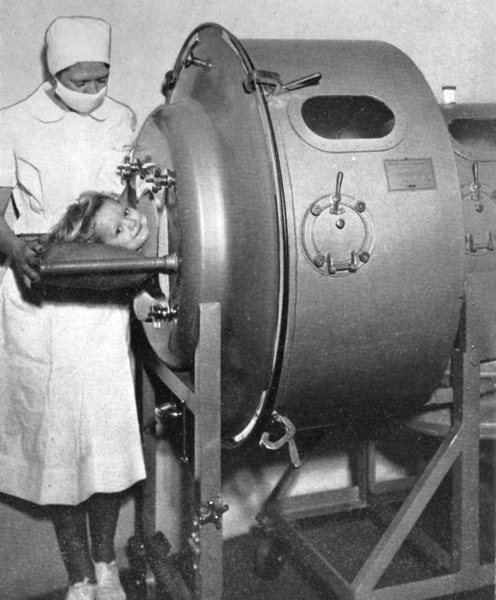 Morris Memorial Hospital for Crippled Children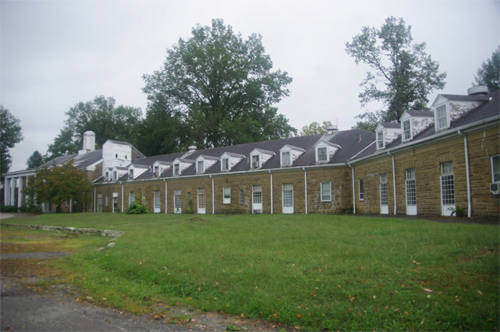 Backstory and Context
In 1928 local farmer Walter T. Morris made a promise: if his great-nephew could recover from osteomyelitis, a bone marrow condition that caused paralysis, he would donate his entire farm to the Huntington Orthopedic Hospital. John Morris' condition seemed hopeless, but under the care of Huntington physician Shade Jones, his condition improved. When young John was able to walk again, his uncle made good on his promise, giving his 200-acre farm to the hospital for the creation of a special hospital for crippled children. The property included a farm that made the hospital largely self-sufficient. Thirty on-site milk cows produced dairy products for the patients and staff. Large vegetable gardens provided staff and patients with food and extra income through sale of surplus.
Construction on the hospital began in 1936 and finished in 1941. Though the hospital's capacity was 125, in 1949 there were 176 admitted patients, the majority of which were polio victims. The large hospital kitchen produced three meals a day and canned, froze, and preserved the garden crops for use through the winter. The hospital maintained two large outdoor pools and one small indoor salt water pool because water therapy was a recommended treatment for polio. The salt water was pumped from deep wells on the hospital grounds and was then heated to body temperature. Over time, the treatment proved helpful because of the high buoyancy of the water and daily physical activity of the patients. The hospital also included weight rooms and a lab.
The Morris Memorial Hospital was known for its use of iron lungs. Iron lungs are machines that allowed polio victims to breathe and were very critical for their care. The hospital used eight of these 800-pounds machines, including one specialized for infants. If the electricity went out, the facility had an on-site generator to power the life-saving machines. If needed, nurses hand-pumped the lungs to maintain the patients' respiration.
Morris Memorial Hospital also included an on-site school to continue the children's educations. Children participated in many activities such as basket making, weaving, sewing, carving, and woodworking. The hospital provided open swim for fun and exercise.
Morris Memorial closed as a children's hospital in April 1960 after treating nearly 10,000 patients during the years it operated. It remained closed until 1961 when the City of Milton leased the facility to the Morris Memorial Nursing Home, which closed in 2009. The property is currently abandoned, and the city of Milton is hopeful that it might once again be used to aid the sick, this time as a place for recovery from drug addiction.
Sources
Morris Memorial Hospital for Crippled Children. National Register of Historic Places Registration Form, United States Department of the Interior. February 01, 2013. Accessed June 14, 2017. https://www.nps.gov/nr/feature/places/pdfs/13000262.pdf.

Lewis, Bonnie G.. "A Haven of Rest Morris Memorial Hospital for Crippled Children." Goldenseal 36 (Summer 2010): 47-53..


Additional Information