Duwamish Firefighting Boat.
Introduction
Built in 1909, the Duwamish is the second-oldest fireboat in the United States after the Edward M. Cotter, and was constructed partly in response to the memory of the 1889 Great Seattle Fire. The boat was designed by Seattle architect Eugene L. McAllaster and equipped with three pumps that gave the Duwamish a total delivery of 9,000 gpm. It was the world's most powerful fireboat when launched.
Images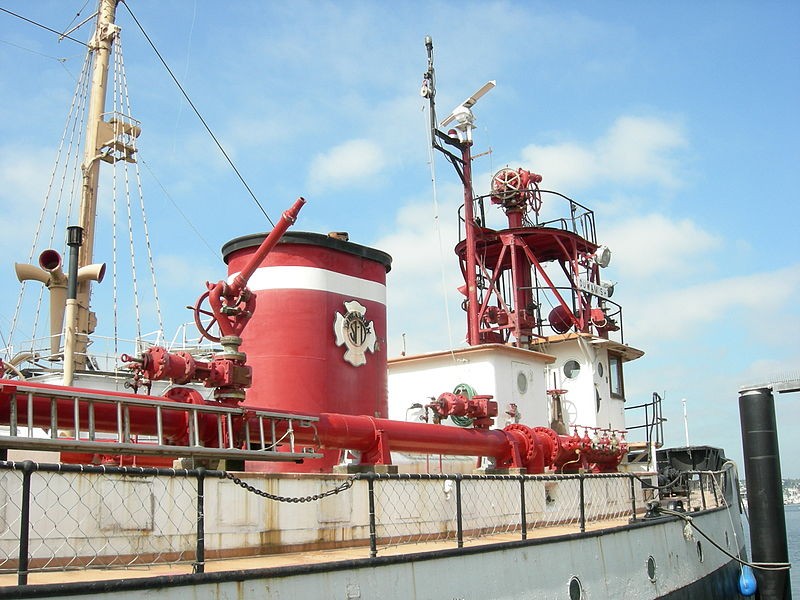 The Fireboat Duwamish fighting the 1914 Grand Trunk Pacific Dock fire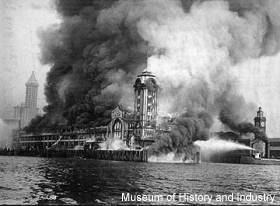 Backstory and Context
On July 30th 1914, Duwamish was put to the test when the Grand Trunk Pacific Dock caught fire. Given that it was the largest wooden pier on the west coast and fully engulfed with fire, it quickly overwhelmed all firefighting efforts. Although the fire completely destroyed the dock, Duwamish, Snoqualmie and Coast Guard vessel Unalga were credited with saving the surrounding structures, including Colman Dock.

The Coast Guard took over Duwamish during WWII where she served as a patrol boat until 1946 for the Seattle area. In 1949, the Seattle fire department acquired a WWII Navy surplus vessel and used it to convert Duwamish to her current diesel-electric platform during a major overhaul. When returned to service, Duwamish once again became the world's most powerful fireboat at 22,800 gpm. This is a record that stood until April 12th of 2003, nearly two decades after she was retired from service in 1985.


Additional Information