Oklahoma Hall of Fame and Gaylord Pickens Museum
Introduction
The Gaylord-Pickens Museum tells the history of the state of Oklahoma through biographical exhibits. The museum was founded in 1927 and houses a Hall of Fame to give credit to Oklahomans. To be inducted into the Hall of Fame, individuals must have done exceptional work in the community and promote pride in the state of Oklahoma.
Images
The Oklahoma Hall of Fame and Gaylord Pickens Museum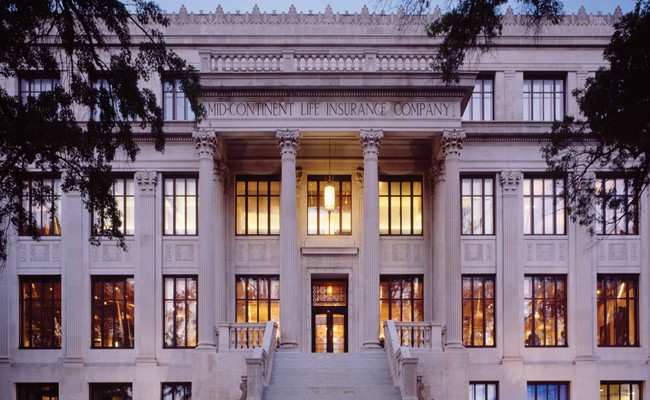 Backstory and Context
In 1927 the Oklahoma Hall of Fame was founded to give credit to Oklahomans who had given an outstanding service to the state during their lifetime. Being inducted into the Oklahoma Hall of Fame is the highest honor an Oklahoman can receive from the state. The Oklahoma Hall of Fame preserves the unique history of Oklahoma while promoting pride in the state.
The Hall of Fame mission is to inspire Oklahomans of all ages, by telling and retelling the stories of their inductees. Through the implementation of multiple programs, the Hall of Fame goal is to install patriotism in the natives of the state. "The organization has hosted the Oklahoma Hall of Fame Banquet & Induction Ceremony for the past 88 years each November." At this banquet and induction ceremony, Oklahomans are honored who have promoted and or contributed to the state's heritage and culture by through their industry, community, as well as bettering mankind.
By providing more than $4,000,000 in intuition grants and scholarships to Oklahoma high school students and hosting Heritage Week competitions for 3rd-12th graders the Hall of Fame continues to support education in the community. Heritage Week competition is a competition between 3rd and 12th graders with the sole purpose of promoting pride in the state and heritage of the state and community. Third through ninth graders participate in an essay competition while tenth through twelfth graders participate in a video competition. In the Gaylord-Pickens Museum visitors can meet notable and lesser-known Oklahomans through its high-tech interactive exhibits.
In order to better achieve their central purpose and mission of promoting and installing the heritage and pride of the state, The Oklahoma Hall of Fame not only has a board of directors, it also has a teen board to get young adults involved and a second century board composed of young professionals to keep the Gaylord-Pickens Museum abreast of changes in society. The primary mission of the various boards is to continue to spread the mission of the museum and the hall of fame by bringing awareness to the unsung heroes of the state.
Sources
"History." Oklahoma Hall of Fame and Gaylord Pickens Museum. Retrieved October 28, 2015. https://oklahomahof.com/history.


Additional Information