Morgan's Cabin
Introduction
Located in Bunker Hill, West Virginia, there is a cabin of the first known white resident of West Virginia, Morgan Morgan. In 1726, Morgan Morgan came to Western Virginia with his wife and five children. Morgan built his cabin between 1731-1734, and it consists of one room with a loft above it.
Images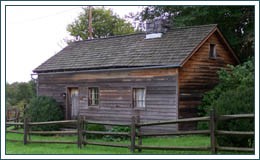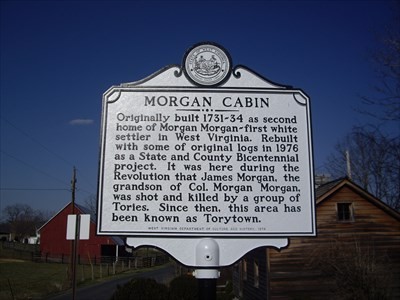 Backstory and Context
Who was Morgan Morgan?
Morgan Morgan emigrated to America sometime between the years of 1712 and 1716, and landed in Delaware. In 1713, Morgan Morgan got married to Catherine Garretson and later had a child with her named James in 1715. He later would end up settling in West Virginia in 1731 and named the 'Commission of the Peace' in 1734. He received a patent for 1,000 acres of land, which some say he was the first permanent resident there although some disagree with that allegation.
Morgan Morgan died and is buried in the Morgan Chapel Graveyard. Morgan built the church in 1741 in Bunker Hill, WV. All of Morgan Morgan's descendants were also buried in the cemetery. Some of those descendants went to found Morgantown, WV.
The Cabin
The cabin was destroyed back in the 1700s and wasn't rebuilt until 1976 as a West Virginia and Berkeley County Bicentennial Project. When the cabin was rebuilt, they actually used many of the original logs to help keep some of the historical significance to it. Although in 1994, the house had siding put on to help protect the cabin and keep it structurally sound.
Nearby is the stone and log house built by Morgan Morgan's son, Zackquill Morgan. He left home and later went to found Morgantown, WV. Morgan Morgan's cabin along with Zackquill Morgan's home and 104 acres are owned by the Berkeley County Historic Landmarks Commission.
Sources
"Washington Heritage Trail." Washington Heritage Trail. N.p., n.d. Web. 01 May 2015.
Image Sources
"Morgan Cabin." Waymarking.com. Accessed September 17, 2020. https://www.waymarking.com/waymarks/WMGNT5_Morgan_Cabin.

Additional Information