Museums of Old York
Introduction
Originally chartered to Sir Ferdinando Gorges in 1639, York served as the civil center of the province of Maine. It is one the oldest English settlements in the United States. York's Royal Gaol (Jail) was constructed in 1653 and is still standing (it was declared a National Historic Landmark and placed on the National register of Historic Places in 1968). An active trade center through the American Revolution and a long time fishing center, York's fortunes rose and fell with the tides of ocean commerce. The Museums of Old York have preserved many structures that chart the history of town. Life in 18th and 19th Century New England is exampled in nine historic buildings including homes, civil, and commercial structures. Many buildings are furnished with period pieces.
Images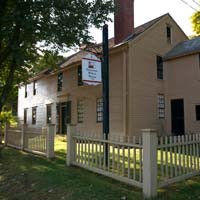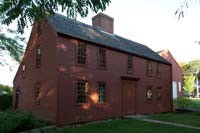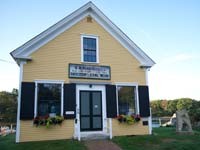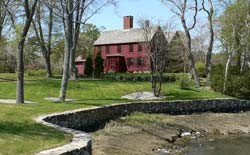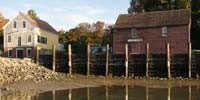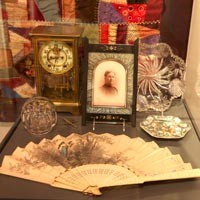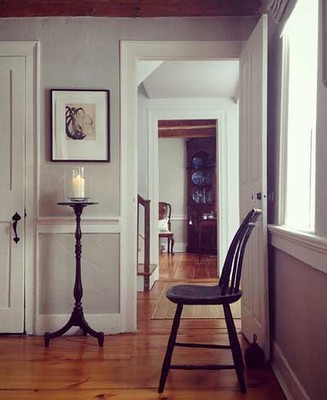 Backstory and Context
Sir Ferdinando Gorges was granted a charter to the land now occupied by the city of York, ME in 1639. York grew quickly enough that the county's residents were assessed a special tax for the purpose of building a jail, the Royal Gaol in 1653.
1
At least two additions have completed on the Gaol throughout its history.
2
Once home to the unlawful of York, the Gaol now houses artifacts from the community's early life, including objects of both native and colonial origin.
3
The Royal Gaol is the oldest of the museum's structures. In the winter of 1692, Natives attacked York residents. Abenaki Indians from Canada encouraged by the French, surprised the townspeople killing 75 and taking 100 captive.3 This event came to be known as the Candlemas Raid. Victims of the raid are thought to be buried in the Old Burying Ground of the First Parish Church.
4
Another location preserved by the Museums of Old York is an old schoolhouse from the 1700's, complete with graffiti. A former tavern that now serves as the Museum's Program Center. A York River warehouse originally constructed in the 1740's, and once owned by John Hancock, is York's only surviving colonial era commercial structure. One of the Museum's older homes, the Emerson-Wilcox house is not available for self-tours.5 The Emerson-Wilcox house has served as a residence, a tavern, and a post office. Period furnishings tell of life throughout the homes history.6
Several 19th Century structures have also been preserved by the Museum. Local businessperson George Marshall constructed a store in 1867 whose building now serves as a contemporary art gallery. York's existence as both a seaport and a popular location for summer homes is evidenced in the Elizabeth Perkins home. Mary Perkins and her daughter Elizabeth purchased the large house in 1898. The former home of sea captains, the house still features the Perkin's period trappings.7
The Museums of Old York conduct programs throughout the year. Visitors to the museums should begin their visit at the Parsons Center. Information relating to the museum's buildings, programs, and tours is available there. The museum also maintains the Steedman Woods, a wild space with walking trails. Many of the Museum's collections are displayed in changing exhibits at the Remick Gallery. Named after the Remick family of Eliot, ME, the gallery's builders used the family's barn beams in the gallery's construction.8
Sources
1. Emery, George Alex., "Ancient City of Georgeana and Modern Town of York (Maine) from its Earliest Settlement to Present Time", (Boston: G. Alex. Emery, 1874), p. 95,GooglePlay, accessed April 17, 2015 2. "Old York Gaol Museum Starts 45th Season July 4, The Portsmouth Herald (Portsmouth, New Hampshire), Jun 30, 1945 p. 2, downloaded April 17, 2015, Newspapers.com, http://www.newspapers.com/image/56534240 3. Clayton, W. Woodford, "History of York County Maine", (Philadelphia: Everts & Peck, 1880), p. 220, GooglePlay, accessed April 17, 2015. 4. "The Museums of Old York manages the following places for public visitation", The Museums of Old York, accessed April 17, 2015, http://www.oldyork.org/visit.html 5. "The Museums of Old York manages the following places for public visitation", The Museums of Old York, accessed April 17, 2015, http://www.oldyork.org/visit.html 6. "Museums Of Old York", VisitMaine.net, accessed April 17, 2015, http://www.visitmaine.net/page/35/york-maine-historical-society 7. "The Museums of Old York manages the following places for public visitation", The Museums of Old York, accessed April 17, 2015, http://www.oldyork.org/visit.html 8. "The Museums of Old York manages the following places for public visitation", The Museums of Old York, accessed April 17, 2015, http://www.oldyork.org/visit.html,
Additional Information