Sisson-Rapacz Field (Catholic Athletic Association Feild)
Introduction
Catholic Athletic Association Field is a multipurpose stadium that has housed several high school and professional teams over the years, including the All-American Girls Professional Baseball League team, the Kalamazoo Lassies, and the current USL Premier Development League soccer team, the Kalamazoo Outrage.
Images
Sisson-Rapacz Field in present day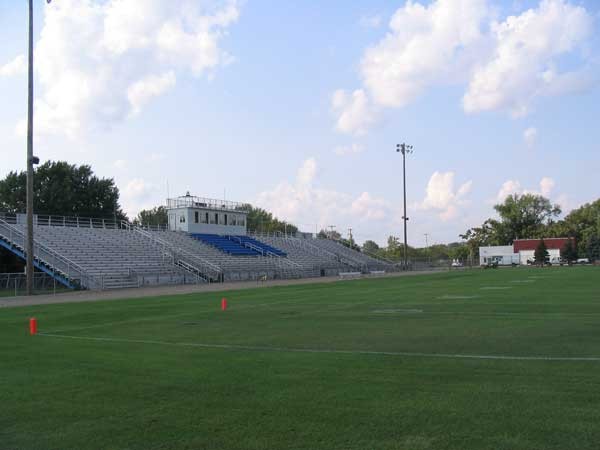 The Kalamazoo Lassies playing on Catholic Athletic Association Field (Courtesy of The History Museum, South Bend, Indiana)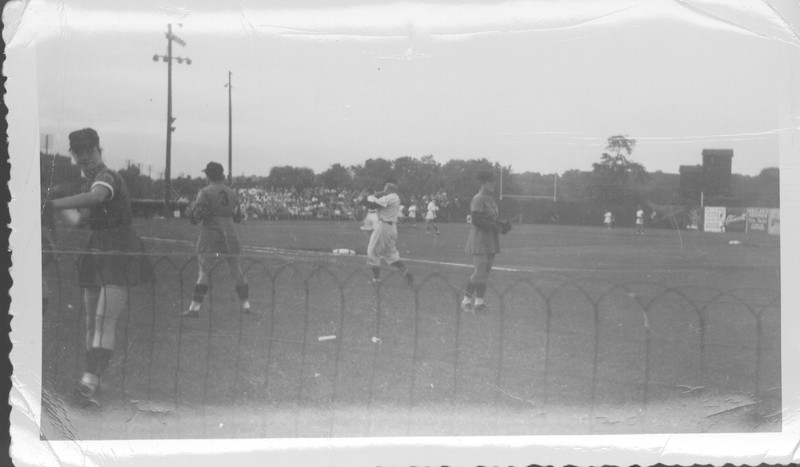 The Kalamazoo Lassies team photo, circa 1953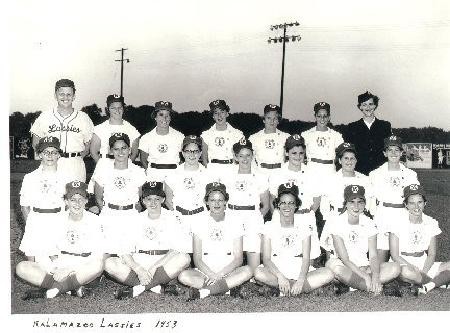 The logo of the Kalamazoo Outrage
Backstory and Context
Catholic Athletic Association Field, now Soisson-Rapacz Field, in Kalamazoo has a rich history covering several sports throughout the area. Baseball, football, and soccer have all been played here through the years and the stadium still houses community activities today. Part of the Mayor Riverside Park, Soisson-Rapacz attracts professional, high school, and community teams.
The Kalamazoo Lassies, when the field was still known as the Catholic Athletic Association Field, owned by St. Augustine Catholic School, won the 1954 AAGPBL Championship Pennant while calling this field home. The Lassies, winning the final championship in the League, would also win the final game ever played under the All-American Girls Professional Baseball League. The League would disband the following year and professional women's baseball would not return to Kalamazoo.
In 2007, the Kalamazoo Outrage would begin using Soisoon-Rapacz for their home games. This soccer team, who plays 17-20 year old men, is a part of the USL Premier Development League with a sister team, the Kalamazoo Outrage Women. They would move to playing at the Loy Norrix High School Field in 2009. This team holds no affiliation with the previous USL team organized in Kalamazoo, the Kalamazoo Kingdom, another former PDC team.
Soisson-Rapacz also hosts local high school teams. Kalamazoo Christian High School, established in 1939 as a private institution, has played at the field. The current facilities of the high school, established in 1960, provide sports facilities, but it seems that the football team still remains at Mayor Riverside Park. Hackett Catholic Central High School, another private institution in the area, also plays football here. Their varsity Titans team calls Soisson-Rapacz home. Parchment Football, a community organization for flag football, parchment football, and cheerleading, also holds events at this stadium.
Sources
http://www.kcsa.org http://www.aagpbl.org http://www.hackettcc.org http://www.projectballpark.org http://www.parchmentfootball.org http://www.discoverkalamazoo.com/member-68/kalamazoo-outrage-285.html> http://www.historymuseumSB.org
Additional Information