McClellan Air Force Base
Introduction
McClellan Air Force Base was in operation from 1935 until 2001. The Aerospace Museum of California is located on the former base. This museum was formerly known as "National Museum of the United States Air Force" until 2005. During the base's final years, McClellan served as a maintenance facility for aircraft, as well as other military equipment and vehicles. The former site of the McClellan Air Force Base is now the McClellan Airfield, an uncontrolled (there is no FAA tower) airfield used by local pilots and other aviators.
Images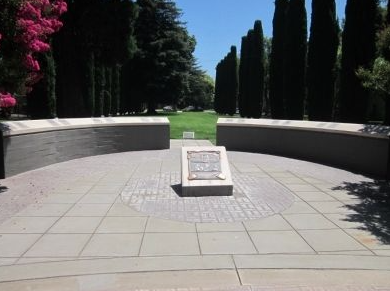 Backstory and Context
Construction of Sacramento Air Depot began in 1935. As America entered World War II, the facility soon expanded into a full military base with several hospitals, warehouses, barracks, and administrative buildings. Prior to that time, the base experienced a series of expansion projects that reflected the military's response to rising tensions in Europe. For example, the base began to repair military aircraft in "assembly line fashion" in 1938. In 1940, the depot expanded in order to accommodate a larger amount of fighter plane models.

By the time of America's entry into World War II, the depot was a center for storage and repair for bombers as well as a variety of other aircraft.

The base continued to operate after the war, but was recommended for closure in 1995 by Congress's Base Realignment and Closure (BRAC) commission. A privatization plan was put into play after the base closed due to the BRAC commission, in an attempt to preserve the 8,700 jobs that had been provided by the former base. One of the problems preventing private development is the environmental damage caused by the base during its years of operation. The base is widely-regarded as one of the most polluted military bases in the US. The area was placed on the National Priorities List of the United States Environmental Protection Agency.

Sources
"McCLellan Airforce Base," The Historical Marker Database, accessed October 14, 2015, http://www.hmdb.org/marker.asp?marker=57199.
Additional Information