The Mast House-Historical Marker
Introduction
The Mast House was constructed in 1925 for Dr. Clarence S. Mast and his family. Mast, a physics professor, was an original faculty member of Texas Tech University. The home was built by A.M. Hensley, a prominent area builder. The house has Doric columnns on the porch and exhibits some features of the Colonial Revival Style. This style incorporated elements of the Georgian and Neoclassical styles. The Colonial Revival style mimics American Colonial architecture around the time of the Revolutionary War and often features elaborate front doors, a common feature of colonial times. The Colonial Revival architectural style was in part a result of The Centennial Exhibition of 1876, which reacquainted Americans with their past.
Images
The Mast House historical marker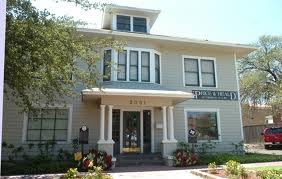 Texas Tech University campus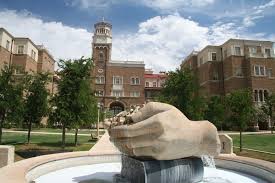 Backstory and Context
Legislation signed by Governor Pat Neff on February 10, 1923 created Texas Technical College. During the following July, a committee began searching for a site to establish the new West Texas university. When the committee visited Lubbock, they were met with people gathered in the streets to show support for establishing a university in their community. Lubbock was chosen as the site for the university the following August. Lubbock was chosen over other considered area towns, such as Floydada, Plainview, Big Spring, and Sweetwater. Legislation signed by Governor Pat Neff on February 10, 1923 created Texas Technical College. The school's offerings had expanded well beyond just technical courses by the sixties. The name changed to Texas Tech University in September 1969 after being approved by legislation in June of that year.

The university was integrated in 1961 with the admission of three African American students. The initial reaction was negative, resulting in the threat of a lawsuit. However, following this the university established a policy to admit "all qualified applicants regardless of color." In 1967, Danny Hardaway, a football player, became the first Black student to be offered an athletic scholarship. The first Black student to earn a doctorate was Hortense W. Dixon, who graduated in 1970.
Sources
http://www.hmdb.org/marker.asp?marker=73548 https://en.m.wikipedia.org/wiki/Colonial_Revival_architecture https://en.m.wikipedia.org/wiki/Texas_Tech_University#History https://www.flickr.com/photos/9475411@N05/2157673694 http://www.lubbockcentennial.com/Landmarks/080308.shtm http://www.visitlubbock.org/on-campus-four-texas-tech-event-venues-to-consider/
Additional Information