Highlands Army Air Defense Site
Introduction
Thanks to its convenient location, the campgraw mountain area in Bergen County, NJ became the site of one of the first lines of Cold War defense for the United States. Known as Highlands Army Air Defense Station, the army stored Nike missiles here during the Cold War. Protecting New York and Washington D.C., the station became one of the army's most important centers.
Images
Photo of an empty gun casemate at the Highlands in New Jersey. The base is not currently in use as an army site.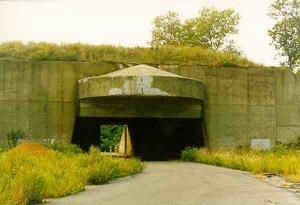 Site of the Highlands Army Defense against the Soviet Union during the Cold War. The site contained Nike missiles of all kinds throughout its time.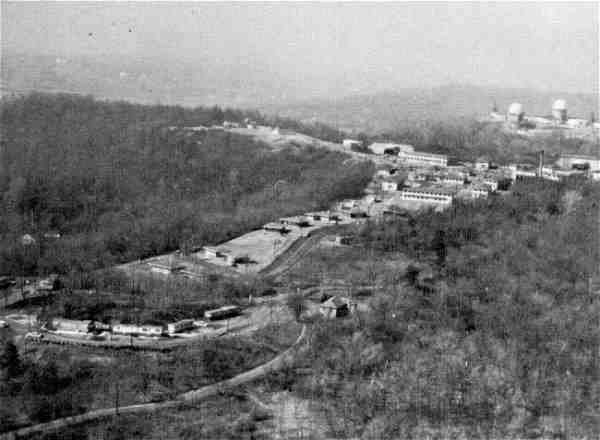 Backstory and Context
According to multiple sources, New York became one of the most safeguarded cities in the US during the Cold War and for good reason. New York was one of the most densely populated areas in the US. This made the Highlands Air Force Station all the more important for defending the US eastern seaboard. It was also chosen because it was one of the highest points on the eastern seaboard.
The highlands history is tied mostly to the Nike defense rockets. Nike rockets were first installed in 1953 as the "Ajax" made its way into the fold. The Ajax was more of a prototype model, not very reliable when it came to shooting down aircraft flying close to the coast. Their range only lasted around 25 miles. Thus later models were made, the Nike-B being the first with the Hercules later. The highlands was chosen as one of 10 of the first sites holding the Hercules missile.
The US gained information during the 1960s that the Soviet Union did not plan on using ICBM's or Soviet Intercontinental Ballistic Missiles which in turn made the Nike storing sites worthless essentially. The Nike missiles only extended so far and only blocked against bombing aircraft. Thus, the highlands became less useful and in 1971 the Nike storing sites were shut down. The highlands operates now as a horse stable ironically and has no real ties to its past. Much of the concreted area has been replaced as offices and stables for the riding business.



Sources
1. Bender, Donald, http://www.bergencountyhistory.org/Pages/nikemissile.html, October 14, 2015 2. http://alpha.fdu.edu/~bender/NY55.html, October 14, 2015 3. http://www.oocities.org/fort_tilden/highlands.html, updated November 11, 2005