Akron Art Museum
Introduction
Established in 1922, Akron Art Museum has become a cultural institution serving the public in furthering the knowledge of fine arts. Despite several challenges, including the lean years of the Great Depression when the organization had to make do without paid staff and a fire that destroyed the museum's first permanent home, the Akron Art Museum has become one of the leading cultural institutions in the region and the museum's collections have expanded far beyond the capacity of the original two-room showcase in the basement of the former public library. Since 1981, the museum has been located in the city's former downtown post office. In 2007, however, the museum opened the Knight Building next to the former post office which was substantially renovated to reflect the Knight Building's modern design.
Images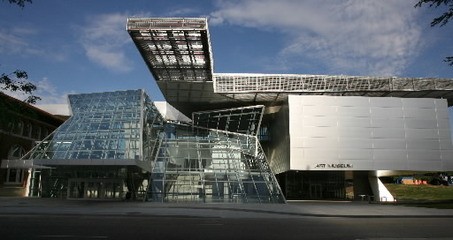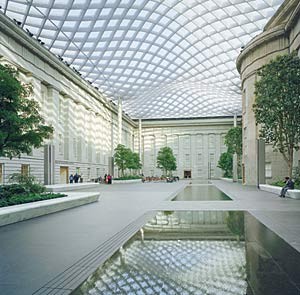 One of the paintings with the subject of the painting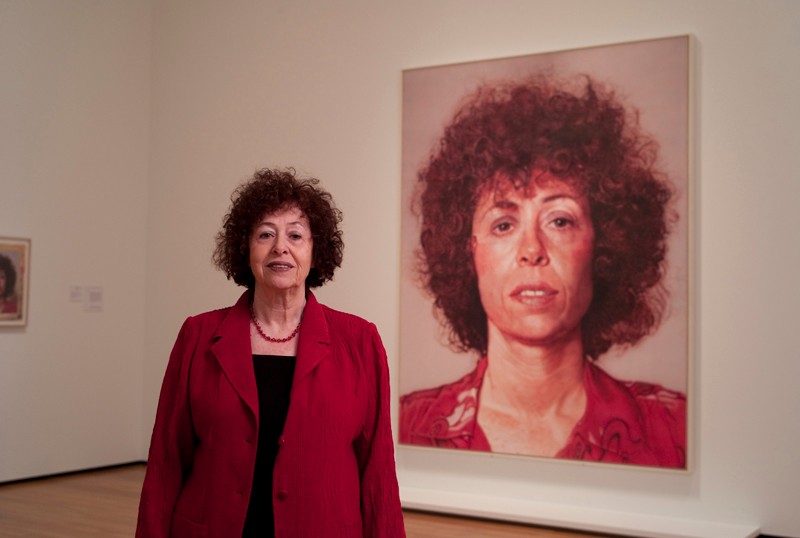 Backstory and Context
In the 1920s and 30s, the institute was still using borrowed space and struggling financially; however, they were able to offer exhibits and classes to the public. The original collection did not contain many items and were all gifted to the institute. In 1937, they moved to a permanent location, but unfortunately, the building burnt down and the institute lost many pieces of its collection. Following WWII, the institute began to rebuild and refocus with a new mission centered on educating the public in fine art and design.

In the mid-twentieth century, the institute-now also a professional school for fine art and design-moved back into the old Akron public library. The building was renovated to be able to house their collections and exhibits. Then, in the 60s, the institute refocused their mission again, this time converting into a museum of fine art. Their goal was to collect art that was made in and after 1850. The Akron Art Institute became the Akron Art Museum in 1980, and in 1981, the museum moved to its current location, the renovated post office building.
Today, the museum continues collecting fine art to be exhibited and has expanded its location along with its influence. It now features 20,000 square feet of gallery space that's designated for art produced since 1850.o the display. The museum also hosts visiting shows from national and international collections which are quite fascinating. Major temporary exhibitions are housed on the second floor of the Knight Building which is 63,000-square-foot building was designed by the Viennese architectural firm Coop Himmelb(l)au. The building along with the majority of the art is quite modern. The small museum has endured the struggles and is now a blossoming institute. They are doing so well, that on Thursdays admission is free to the public.
Sources
"History." Akron Art Museum
Additional Information