Hiram Chittenden Locks
Introduction
Known locally as the Ballard Locks, the Hiram Chittenden Lock system is a nationally recognized, historically significant system of marine travel. The locks allow boats to pass through the fresh water of Lake Washington and into the salty Elliott Bay through the Ship Canal. Ballard Locks is also home to a fish ladder, an onsite museum, which allows visitors to learn more about the locks' complex system of operation, and a year round, riverfront Botanical Garden.
Images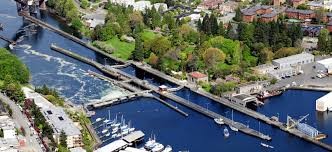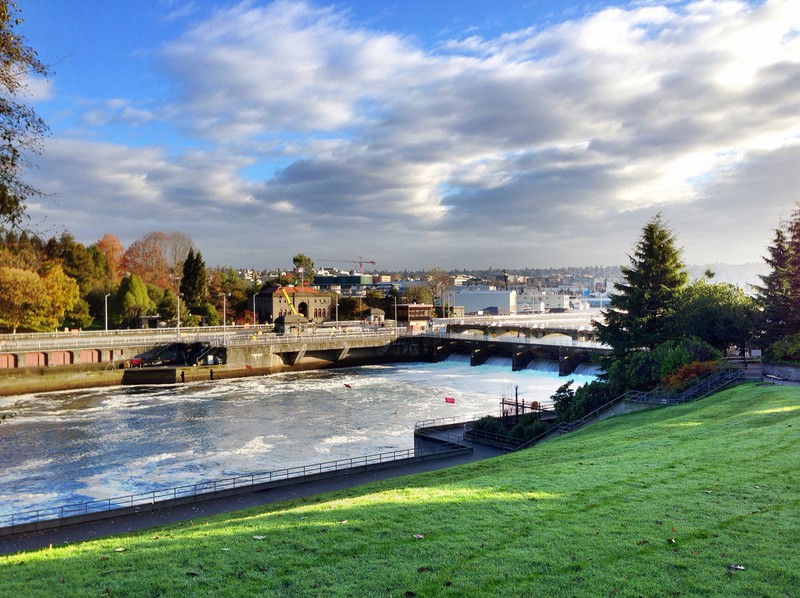 Boats Passing Through the Ballard Locks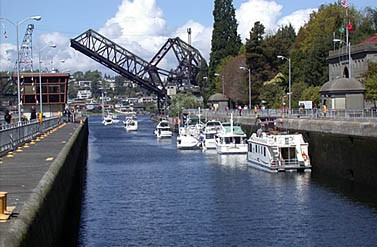 Fish Ladder Interior View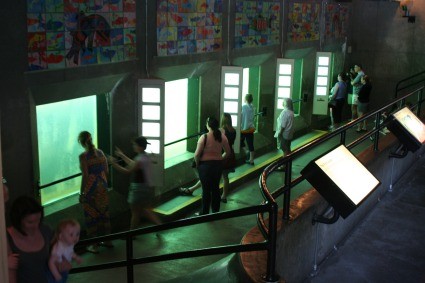 Fish Ladder Exterior View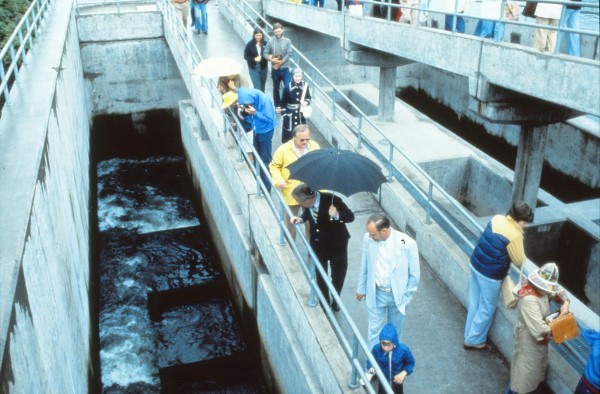 Kayking Through the Ballard Locks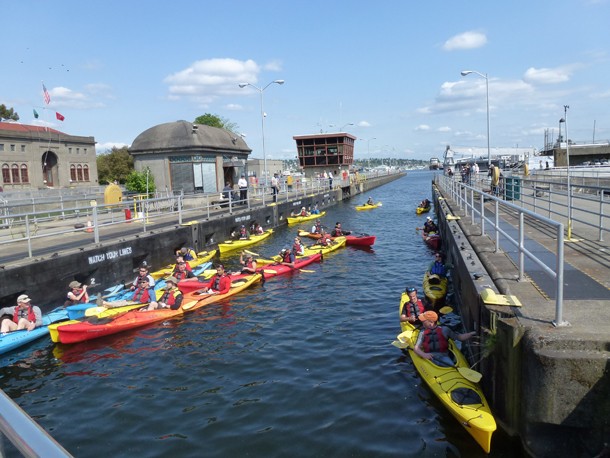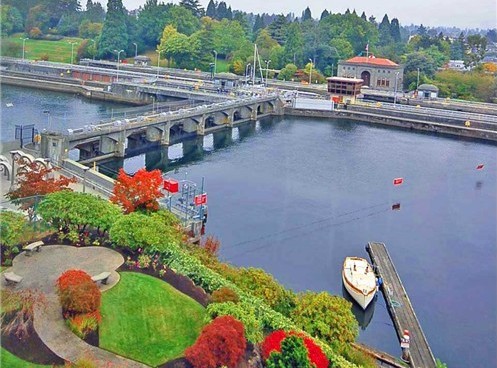 Backstory and Context
The Hiram Chittenden Locks, known locally as the Ballard Locks, is located at the western side of the Salmon Bay in the Lake Washington Ship Canal, just north of downtown Seattle. The locks are located between two separate land entities and neighborhoods, to the south, Magnolia, and to the north, Ballard.
Built in 1917, the unique and highly complex lock system revolutionized seaward travel and migratory practices in the Puget Sound region, and added a dynamic component to Seattle's water transportation opportunities. As a result, both the National Register of Historic Places and the American Society of Civil Engineers Historic Civil Engineering Landmarks have the Ballard Locks on their lists. Building the locks had a significant impact on Seattle's topography. Surrounding lakes Washington and Union both experienced a lowered water level, and miles of new waterfront property was developed.
The Ballard Locks are the most utilized and trafficked locks in the United States, as well as one of Seattle's top tourist attractions. Visitors are able watch the entering and exiting sailboats, tugs, barges, yachts, and motorboats, while observing the water rising and falling to allow for safe passage.
The Locks campus also includes a fish ladder, where visitors can watch nearly 10 species of salmon and other fish swim upstream through underground glass panels that look out into the water. A year round Botanical Garden offers visitors the opportunity to stroll along the riverfront on a series of paved pathways, and an on-site museum outlines the locks's specific operation and function, along with its history and contribution to the region.
Additional Information