Wilderstein Historic Site
Introduction
Author-Uploaded Audio
Wilderstein is a historic mansion located in Rhinebeck, New York along the Hudson River. It was built in the early 1850s by Thomas Holy Suckley, whose family became wealthy in export trading and real estate investments. Suckley named the house Wilderstein, which means "wild man's stone," after nearby Native American petroglyphs. The mansion has retained much of its original contents owned by members of Suckley family. There are 15,000 cataloged objects, 30,000 photographs, and thousands of books and various documents that date back to the 1500s. This unique Queen Anne style home is a blend of architectural, art, and political history in the pristine Hudson Valley.
Images
Wilderstein Historic Site in Rhinebeck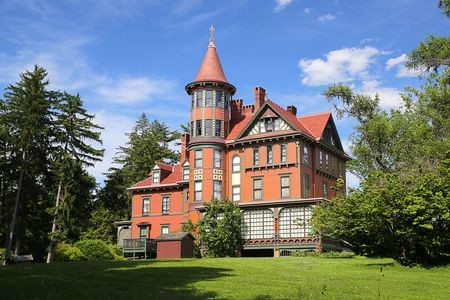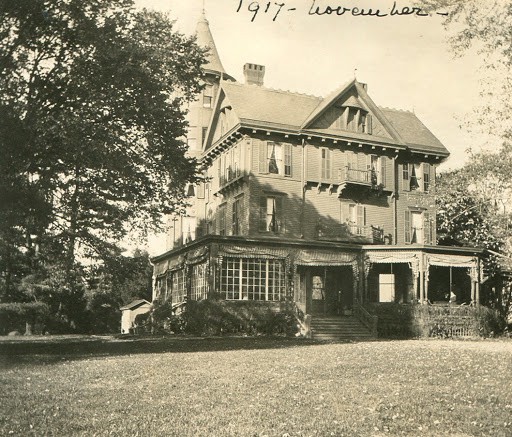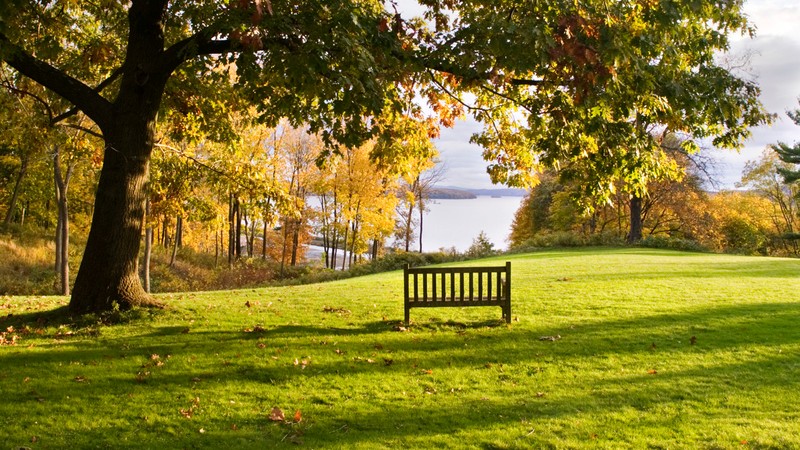 Margaret "Daisy" Suckley on the Veranda of Wilderstein, 1988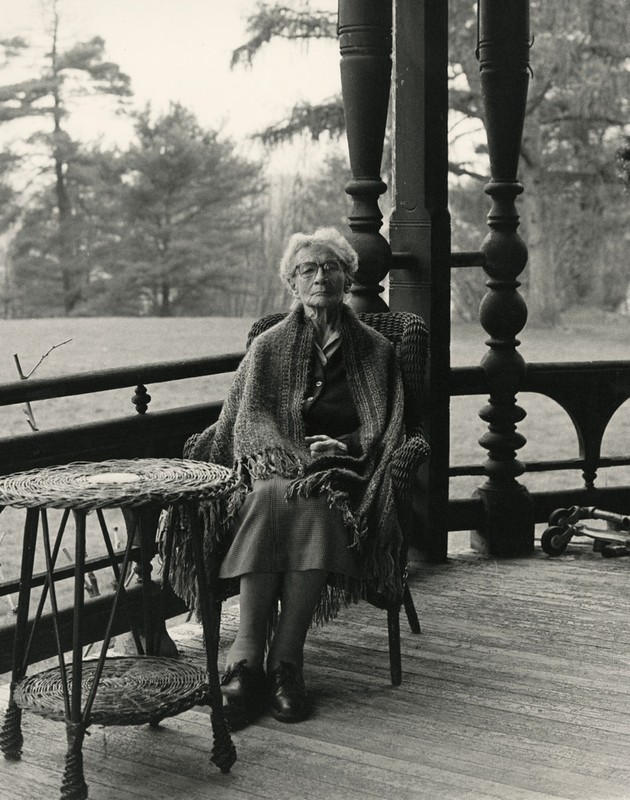 The Dining Room in Wilderstein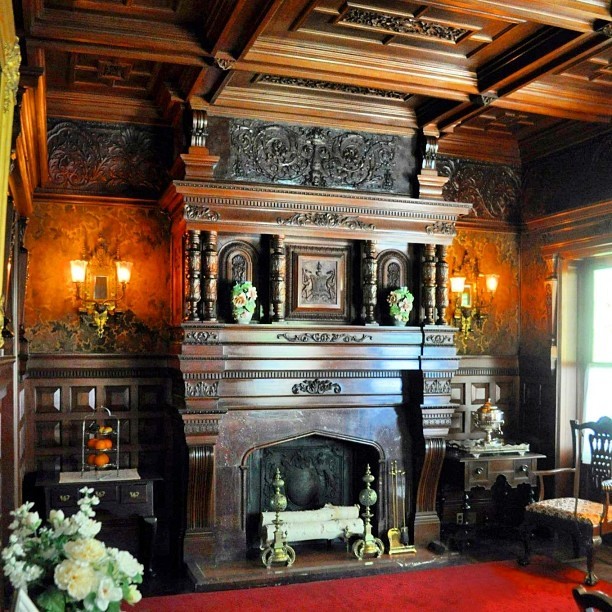 Detail of the Circular Tower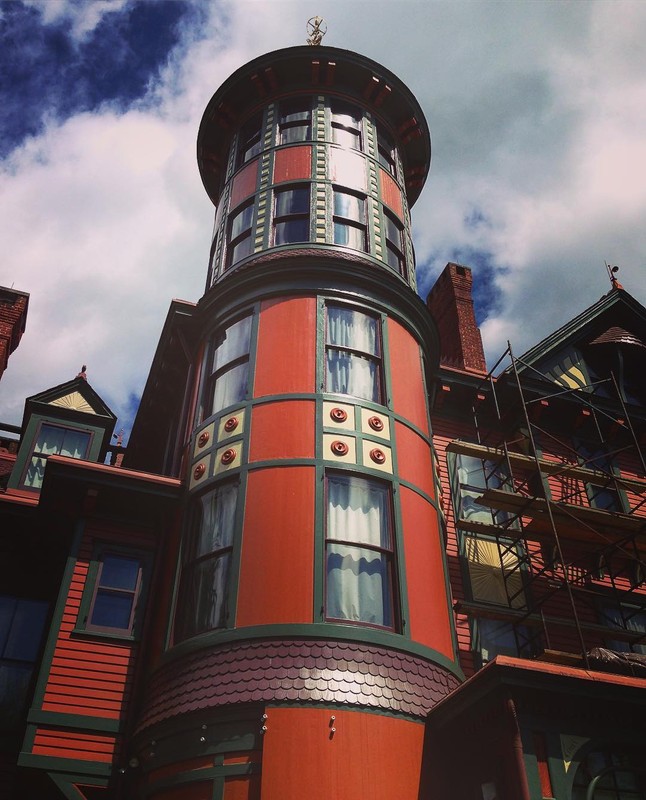 Backstory and Context
Author-Uploaded Audio
Looking for a tranquil piece of property to build a family home, Thomas Suckley settled on this gorgeous land located in Rhinebeck along the banks of the famous Hudson River. Frequenting extravagant homes on the Hudson was not uncommon to Suckley, he was derived from two of the most prominent New York families: the Beekmans and Livingstons, both dating back to the American Revolution. With its rolling hills and scenic views, the property fit the criteria for Thomas and his wife, the former Catherine Murray Bowne.
At the time Wilderstein was built in 1852, it was modeled after the Italian villas by architect John Warren Ritch. More than 30 years later, Thomas and Catherine's son, Robert, had the home redesigned by a Poughkeepsie architect named Arnout Canon as the Queen Anne style home it remains today. The simple two-storied structure gained a third floor and a five story circular tower which offered prime views of the Hudson below. The interior was decorated by the New York designer Joseph Burr Tiffany, who inserted a variety of late 19th century designs throughout the home. The lay-out of the gardens and carriage house was the creation of Calvert Vaux, who was inspired by the American Romantic Landscape Style.
The last Suckley to occupy Wilderstein was Margaret "Daisy," who died at the age of 99 in 1991 at Wilderstein. Daisy was the last surviving child of Robert and his wife, Elizabeth Philips Montgomery. In 1980, she established the Wilderstein Preservation, aimed at both restoring and preserving the historic residence she had called home her whole life. The year before her death Wilderstein earned the status of National Historic Landmark.
Historically, Daisy is remembered for her personal closeness to President Franklin D. Roosevelt. A cousin of both Franklin and Eleanor Roosevelt, it was Daisy who gifted FDR with his most famous Scottish Terrier, Fala, in 1940. After FDR died she kept Fala for a brief period of time, until Eleanor Roosevelt requested him back. Daisy, along with another cousin named Laura Delano, was present in Warm Springs when FDR suddenly died in 1945. One of the FDR Library's first archivists, Daisy continued to serve on staff until 1963.
After Daisy's death, a suitcase of letters between her and FDR were discovered under her bed. Historian Geoffrey Ward obtained the letters and composed a book called Closest Companion: The Unknown Story of the Intimate Friendship Between Franklin Roosevelt and Margaret Suckley. The historic Queen Anne style home on the Hudson River became a historians' treasure trove and the stories continue to be relayed to visitors to this day. 
Sources
About Us. Wilderstein Historic Site. Accessed June 11, 2018. http://wilderstein.org/explore/about-us/.  
Fowler, Glenn. Margaret Suckley, 99, Archivist And Aide to Franklin Roosevelt. The New York Times. July 02, 1991. Accessed June 11, 2018. https://www.nytimes.com/1991/07/02/obituaries/margaret-suckley-99-archivist-and-aide-to-franklin-roo....  
Tabor, Mary B.W. A New Book Reveals Roosevelt's Bond With a Special Friend. The New York Times. March 28, 1995. Accessed June 11, 2018. https://www.nytimes.com/1995/03/28/books/a-new-book-reveals-roosevelt-s-bond-with-a-special-friend.h....  
Image Sources
Hudson River Valley National Heritage Area

Wilderstein Historic Site

The Cultural Landscape Foundation

Flickr

Brownstoner

Brownstoner

Additional Information