Price Tower
Introduction
Completed in 1956 for the H. C. Price Company, Price Tower is a nineteen-story tower designed by Frank Lloyd Wright. Although Wright considered creating similar structures, this remains the only skyscraper Wright ever created. The building utilizes a cantilever design; making the fact that it is not completely symmetrical all the more impressive. The tower is home to a small hotel on the top floor, an architecture library and study center, and art exhibitions on the bottom floors.
Images
This tower was completed in 1956 by famous architect Frank Lloyd Wright.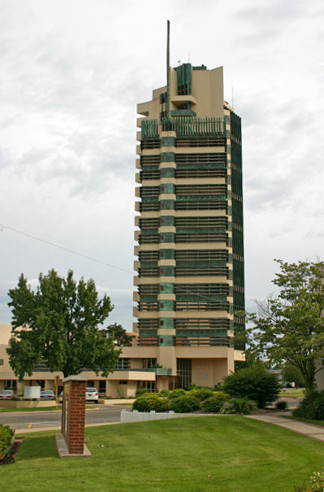 The builing was recognized as a National Historic Landmark in 2007.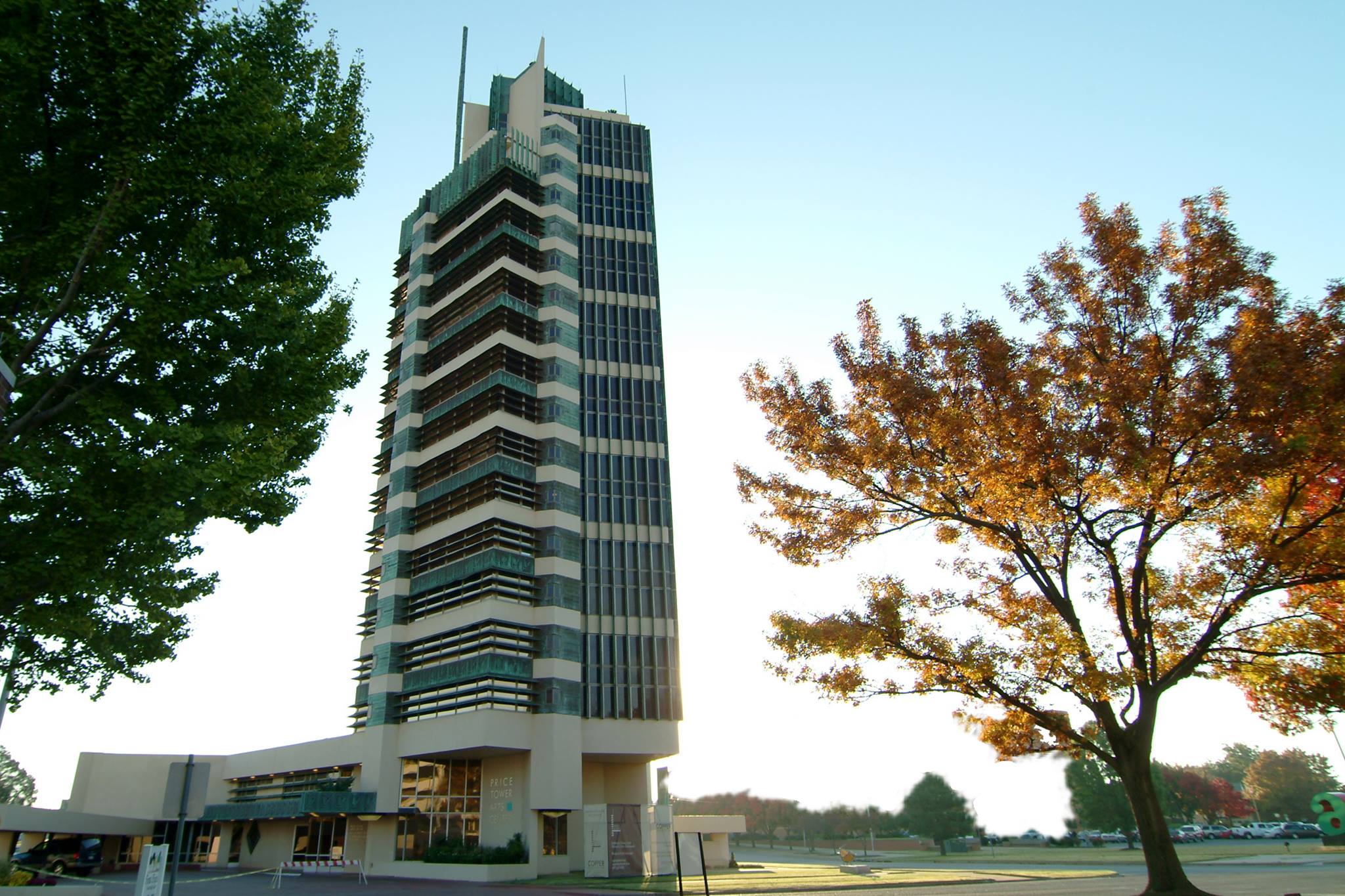 Backstory and Context
The Tower is also home to the Architecture Study Center,which is open to the public and contains over three thousand objects related to the history and study of architecture. Te center holds a small library with books, art, and other publications
related to architecture and the work of Frank Lloyd Wright
.
Harold Charles Price built his fortune in Bartlesville in the 1920s after creating an industrial welding company and developing several new techniques that allowed his company to become one of the largest in the Midwest. Price expanded the company to include pipeline construction and other oil-related services that would prove instrumental to the American military in World War II.

After the war, Price looked to create a new headquarters building and followed the advice of the faculty of the
University of Oklahoma's School of Architecture by hiring Frank Lloyd Wright. Wright designed the building in 1952 and it was completed four years later. The Price Company relocated to Dallas in 1981. In that year the building was acquired by
Phillips Petroleum. In the following two decades, several local organizations have worked to create art galleries and host cultural events at the building, which is now recognized as a National Historical Landmark.
Sources
"History of Price Tower," Price Tower website, accessed 10/3/2016 http://www.pricetower.org/price-tower/
Additional Information