Tuzigoot National Monument
Introduction
Tuzigoot, meaning "crooked waters" in Tonto Apache, is a 2-3 story pueblo ruin on top of a hill overlooking the Verde Rive floodplain. The biggest and best-preserved of the many pueblo ruins in Verde Valley, Tuzigoot was built between by the Sinagua people between 1100 and 1425 AD. The ruins were designated a national monument by Franklin D. Roosevelt in 1939.
Images
The winding ruins of Tuzigoot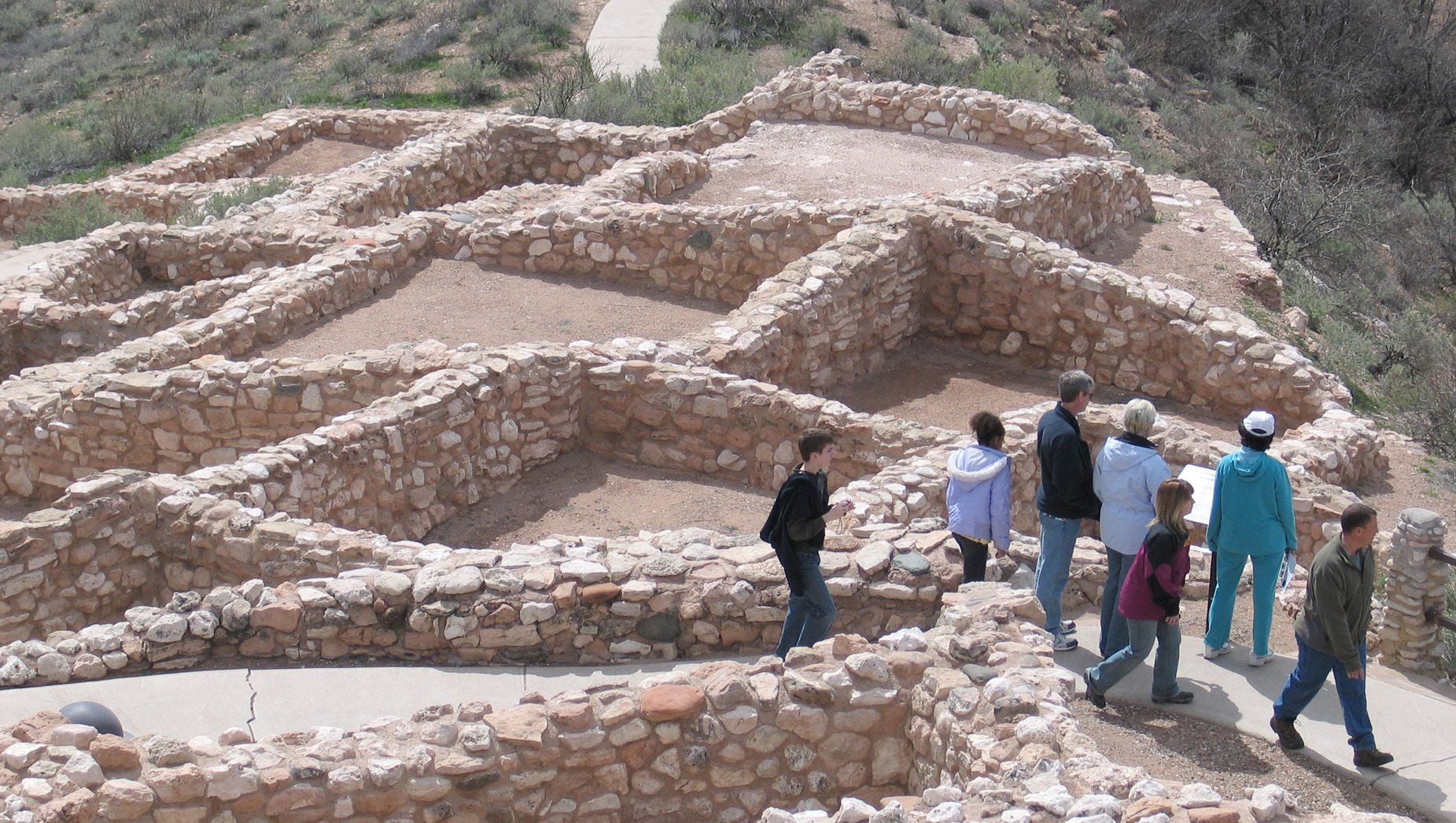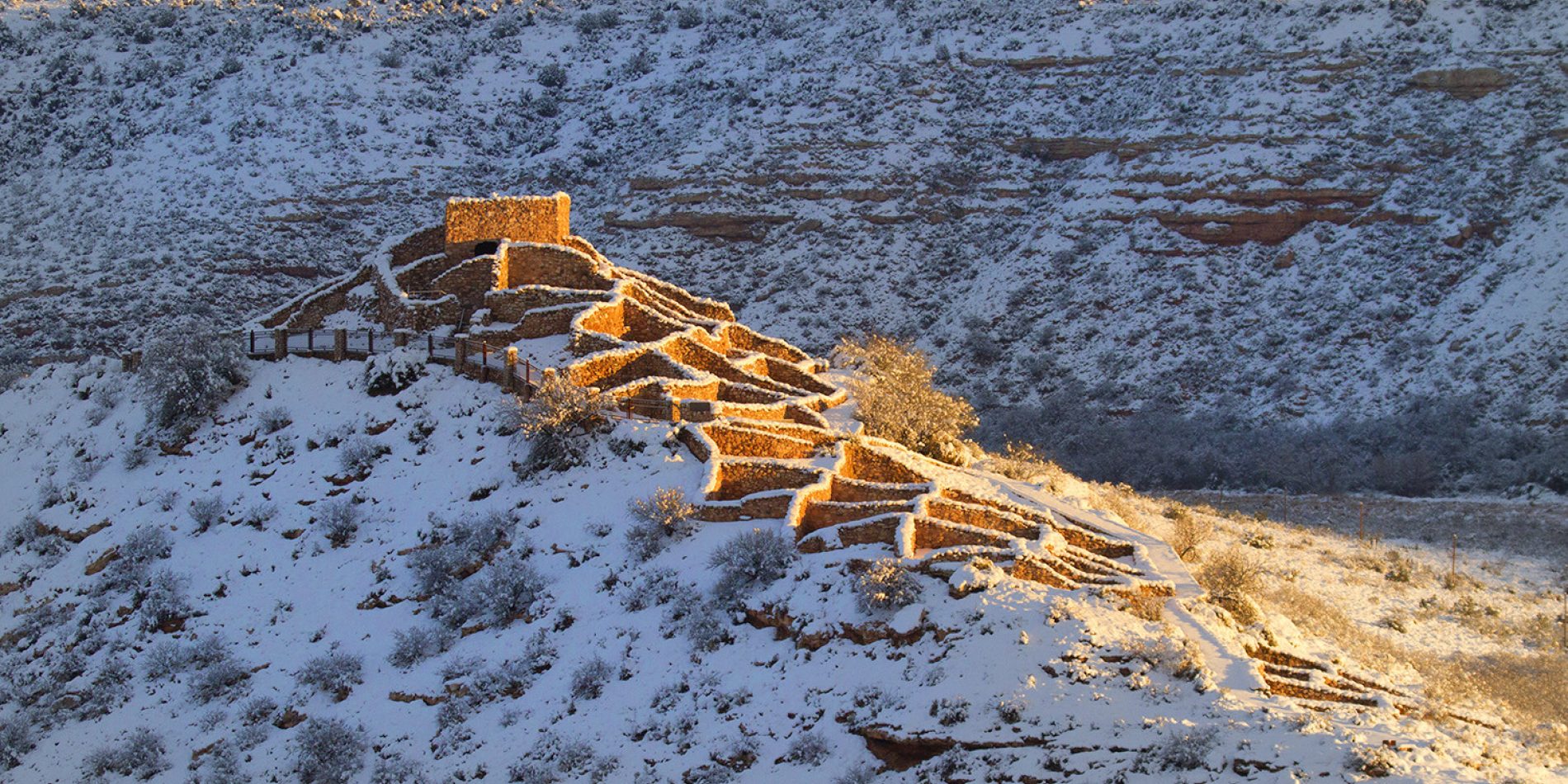 Entrance sign for the Tuzigoot National Monument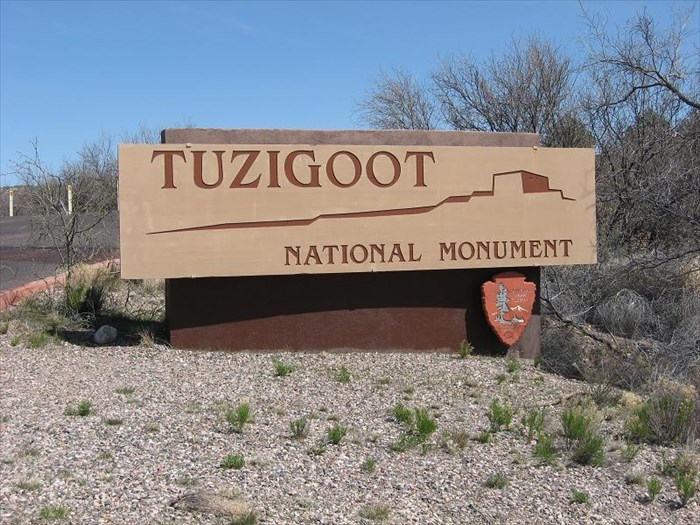 Artifacts recovered from the pueblo on display in the Visitor's Center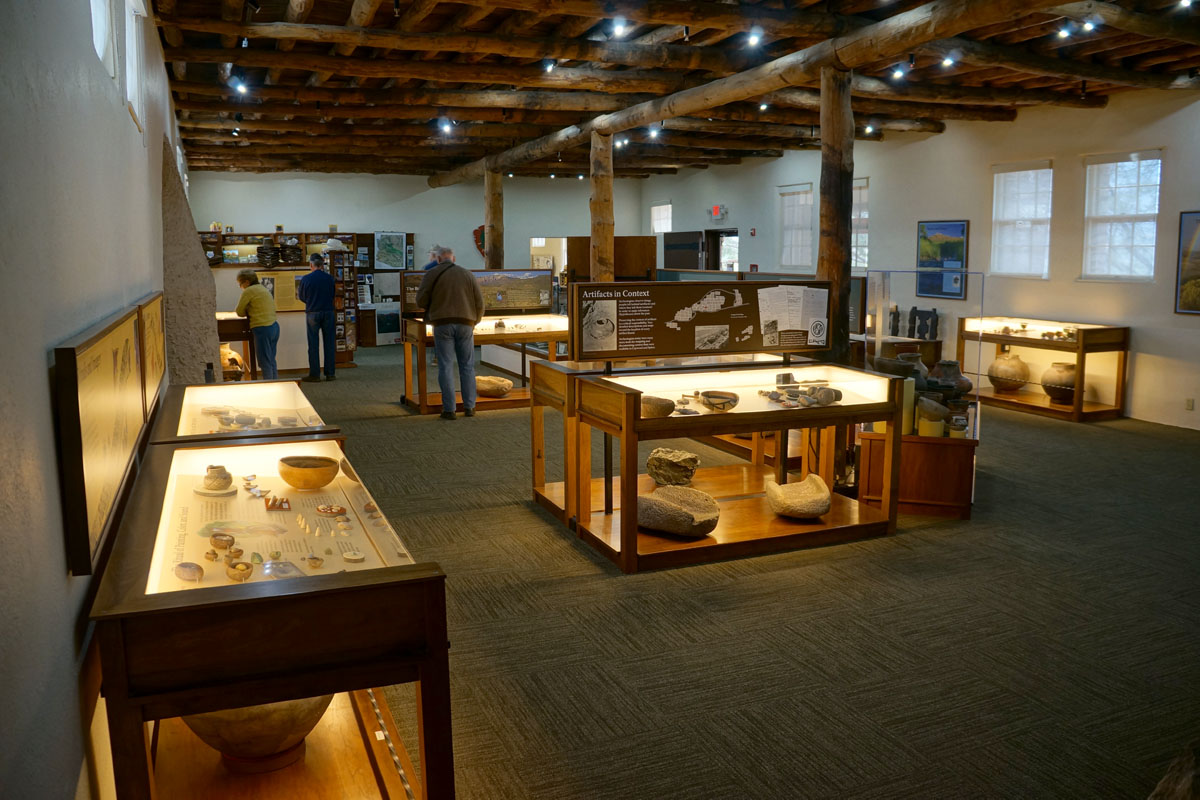 Backstory and Context
Sometime around 1100 AD, Tuzigoot was constructed by the Sinagua people- a native tribe that originally dwelled in Verde Valley and enjoyed extensive trading connections with other groups. The first version of the pueblo only had a few buildings that housed a group of roughly 50 people. A substantial population increase- attributed to farmers fleeing drought and coming to the fertile valley- occurred about 100 years later. This led to the construction of more and progressively larger rooms, including a two-story watchtower that was later rebuilt by the National Park Service. The pueblo buildings were heavily influenced by the northern Anasazi people. Most noticeably, their design features very few doorways. To enter into these dwellings, you would have to climb down through the hatchways on the roofs. The walls inside were covered in a red mud plaster.
Most of the pueblo's 110 rooms seem to have been used as living spaces until 1400 when the pueblo was abandoned for unknown reasons. At its peak, Tuzigoot is estimated to have housed between 200 and 250 people. While not much is known about the lifestyles of the people who lived in Tuzigoot, the area is fertile, close to water, and has a temperate climate- all important factors for a thriving human habituation.
From 1933 to 1935 Tuzigoot was excavated by archaeologists Louis R. Caywood and Edward H. Spicer- both of whom were graduate students of the University of Arizona at the time. This was done with funding from the federal New Deal agencies, the Civil Works Administration and the Works Project Administration. The ruins were put on public display in 1936, and in 1939 Franklin D. Roosevelt designated the ruins as a national monument. In the years since, a Pueblo Revival-style museum and visitor center have also been constructed. The museum is home to many artifacts recovered by Caywood and Spicer, as well as a model of what the pueblo probably looked like.
Sources
Caywood, Louis R.. Spicer, Edward H.. Tuzigoot- The Excavation and Repair of a Ruin on the Verde River Near Clarkdale Arizona. Berkeley, California. U.S. Department of the Interior, 1935.
Cummins, Ed. Tuzigoot National Monument Celebrates its 70th Birthday , National Park Service. July 16th 2009. Accessed September 25th 2020. https://www.nps.gov/tuzi/learn/news/upload/Tuzigoot's%2070th%20Birthday,%207-25-09.pdf.
NPS. Frequently Asked Questions, National Park Service. March 31st 2013. Accessed September 25th 2020. https://www.nps.gov/tuzi/faqs.htm.
NPS. History & Culture, National Park Service. February 24th 2015. Accessed September 25th 2020. https://www.nps.gov/tuzi/learn/historyculture/index.htm.
Reisdorfer, Kathryn. Tuzigoot National Monument, Yavapai Heritage Roundup. September 28th 2007. Accessed September 25th 2020. https://web.archive.org/web/20070928071549/http://www.sharlot.org/roundup/artifacts/TNM.shtml.
Image Sources
https://www.azcentral.com/story/travel/arizona/2016/08/22/tuzigoot-national-monument/88807092/

https://www.visitarizona.com/places/parks-monuments/tuzigoot-national-monument/

https://www.waymarking.com/gallery/image.aspx?f=1&guid=a64ea8d3-0e68-4422-a932-28090db7be6e&gid=3

http://www.arizonaruins.com/tuzigoot/tuzigoot_images/Tuzi8_L.jpg

Additional Information