Marjorie Kinnan Rawlings House
Introduction
Home of Pulitzer Prize-winning Florida novelist Marjorie Kinnan Rawlings, this charming house is located on what was a 72-acre farm and is now preserved as Marjorie Kinnan Rawlings Historic State Park. The Rawlings homestead has been completely restored as well as preserved to the way it was the 1930s. This includes the barn, tenant house, an orange grove, seasonal garden and nature trail. It was in this house she wrote "The Yearling" and "Cross Creek." Her book "Cross Creek" was about her life here.
Images
The Rawlings House holds national significance for being the home of Marjorie Kinna Rawlings, one of the 20th century's best writers.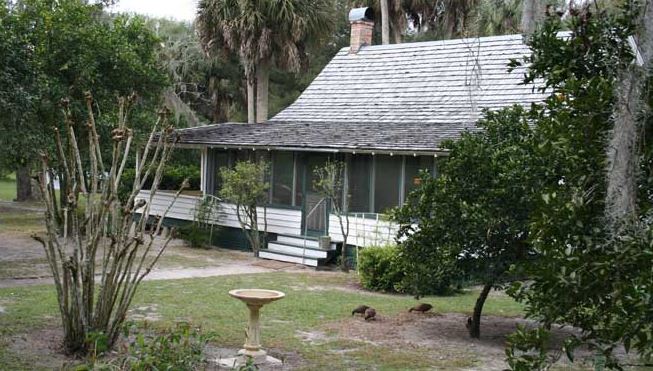 A typical tenant house that house African Americans that is on the property.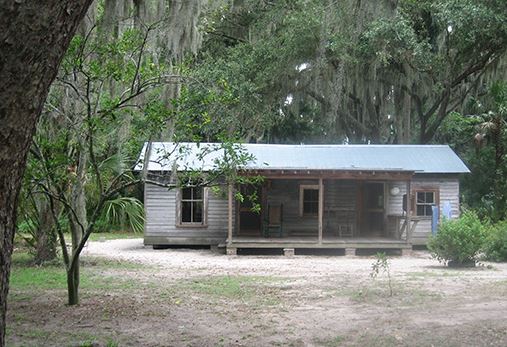 A quote from her Cross Creek book.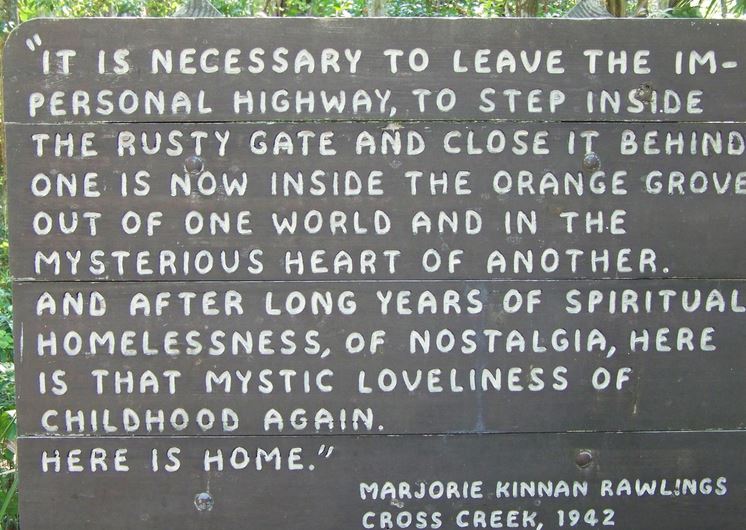 Marjorie and Martha Mickens (Rawling's Maid).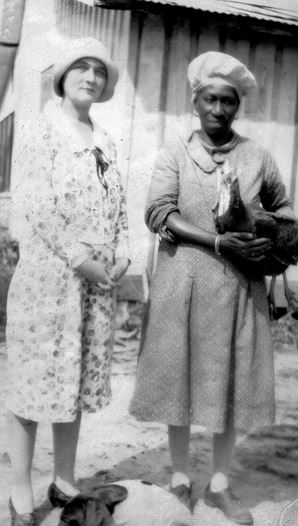 Backstory and Context
Marjorie Kinnan Rawlings was born on 8 August 1896 in Washington, DC. In 1928, after visiting Florida Marjorie and her husband purchased a 72-acre farm in Cross Creek. When she left for Florida, there was snow on the on the ground in Rochester, NY. Marjorie decided it would be a good idea to also have an orange grove on her land. It would bring in extra income while she was writing her novels.

Once she moved to her farm, Marjorie Rawlings's inspiration soon took off. Rawlings began chronicling the events, people, as well as the nature that surrounded her. Her first creative work was called "Cracker Chidlings" and she submitted it to Scribner's Magazine in 1930. Her best-known book was "The Yearling." It was about a boy who adopts an orphaned fawn. This book won the Pulitzer Prize in 1939 and in 1946 it was made into a successful movie. She lived here for two decades and wrote eight books.

In 2007, the Rawlings house was designated as a National Historic Landmark. A year later in 2008, the United States Postal Service released a commemorative stamp honoring Marjorie. A year after the released stamp, in 2009, Marjorie Rawlings was honored as a First Floridian by Governor Charlie Crist. The park is opened daily but tours of the house are only from October-July on the days of Thursday thru Sunday.
Sources
Laurie D., Murray. "Marjorie Kinnan Rawlings House and Farm Yard." National Park Service - National Historic Landmark Nomination Form. https://npgallery.nps.gov/GetAsset/5139c53b-113e-4b05-9ae8-c960983e0b61.
"Marjorie Kinnan Rawlings." Florida Division of Cultural Affairs. Accessed September 20, 2015. http://dos.myflorida.com/cultural/programs/florida-artists-hall-of-fame/marjorie-kinnan-rawlings.
"Marjorie Kinnan Rawlings State Park - Cross Creek, Florida." ExploreSouthernHistory.com. Accessed September 20, 2015. http://www.exploresouthernhistory.com/rawlings.html.
"Rawling's Life." Marjorie Kinnan Rawlings Society. Accessed September 20, 2015. http://rawlingssociety.org/rawlings-bio.

Photo Credits:
- https://www.floridastateparks.org/photo-gallery/Marjorie-Kinnan-Rawlings
- http://ruralfloridaliving.blogspot.com/2013/03/the-yearling-florida-treasure-turns-75.html


- http://rawlingssociety.org/rawlings-photos
Additional Information