Fort Nelson Park
Introduction
This small urban park offers a pavilion and monument dedicated by the Colonial Dames in 1912 recognizing the site as the very first European settlement of modern-day Kentucky. The fort was built in 1781, when Kentucky was still a part of Virginia, the park was named after then-governor Thomas Nelson, Jr. The fort replaced a previous fortification that had been destroyed and served in defense against both Native American and British attacks. This land was later home to a bourbon warehouse and became an urban park sometime in the 1960s. The park was redesigned in the early 1990s to include cast iron light poles to recognize the former cast-iron building facades that graced the downtown area.
Images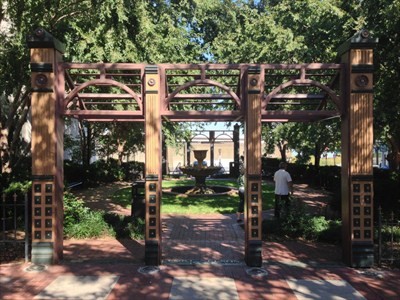 A time capsule, buried on September 1st, 1975 to be opened 100 years later.
Fort Nelson - Note on slide: Sketch by Col. Durrett Filson Club 1885, 1782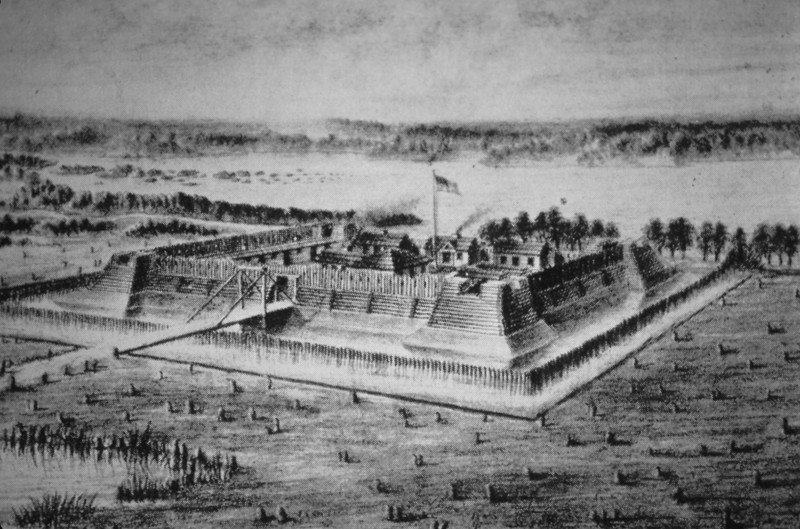 The area that is now home to Fort Nelson Park in 1907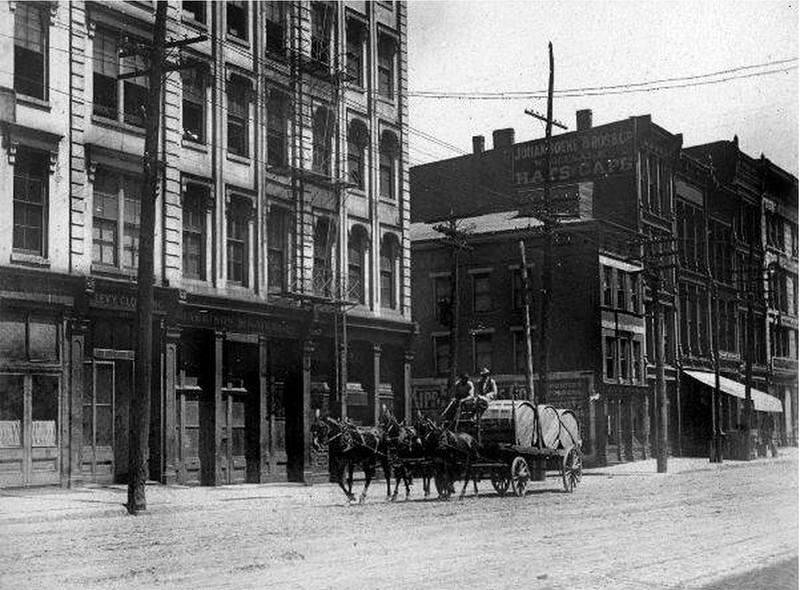 Backstory and Context
Built in 1781 by Richard Chenoweth, Fort Nelson was the second on-shore fort built along the Ohio River. The first fort, Fort-on-Shore, was built in 1778. Within three years, however, the military considered the fort insufficient and required a new fort, leading them to build Fort Nelson.
The park includes a few other interesting pieces of history. In one corner is a plaque that commemorates the founding of the town Louisville. Elsewhere visitors may stumble upon the plaque above a buried time capsule. The capsule was buried in 1975 with instructions to open it in 100 years.
Sources
Klayko, Brandon. There used to be a fort at Fort Nelson Park: The complete history of West Main Street's pocket park, Broken Sidewalk. February 23rd 2015. Accessed March 27th 2021. https://brokensidewalk.com/2015/fort-nelson-park-history/.
Image Sources
University of Louisville Photo Archives