Kentucky Museum of Art and Craft
Introduction
The Kentucky Museum of Art and Craft (also referred to as KMAC [kay-mac]) is located in Louisville, Kentucky's "Museum Row" in the West Main District of downtown. Founded in 1981, the museum seeks to continue, promote, and educate the public on the rich Kentucky heritage of art and crafts.
Images
Kentucky Museum of Art and Craft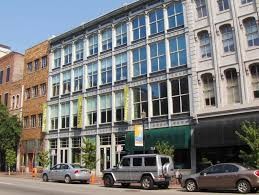 Kentucky Museum of Art and Craft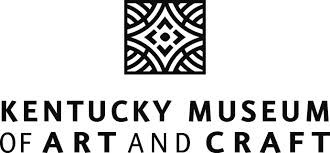 Backstory and Context
In 1980, Phyllis George Brown fell in love with the crafts of Kentucky while on the campaign trail with her husband, John Y. Brown, Jr., who was making a bid for the governor's seat. She began first by creating her own quilt collection. Later, as First Lady of Kentucky, the former Miss America began promoting the unique Kentucky crafts, to retailers as far away as New York and Japan.
Meanwhile, Mary Shands, head of the state's art commission, traveled with her husband, Alfred, to a craft fair in Berea, where they were inspired by "Coyote Get Lost" by Wayne Ferguson of Louisville. It began their first attempt to collect craft artwork on a large scale for Kentucky.
In 1984, after local artisans expressed an interest in having a place of their own to both show and sell their work, the Kentucky Art and Craft Gallery opened its doors. Seven years later, the museum sent out its first mail order catalog for shoppers to purchase the unique crafts coming out of Louisville.
In 2001, the museum moved to a new location in Louisville's West Main Street Historic District. The building, built in the 1880s, is a four-story cast iron structure with large windows and a pale facade.
Over the years, the focus of the museum has shifted to a much greater educational emphasis. Unlike traditional art museums, the Kentucky Museum of Art and Craft does not exist just to display art; the museum also provides the opportunity to create. While exploring existing exhibitions may be the highlight for some, the chance to learn to create one's own unique craft will inspire many other visitors.

Sources
1) Kentucky Museum of Art and Craft. Official website. Accessed April 27, 2014. http://www.kmacmuseum.org/.

2) Heilenman, Diane. "Growing Strong: Kentucky Art and Craft Gallery is Looking Backward - and Forward." The Courier-Journal: Louisville Scene. May 16, 1999. Accessed April 27, 2014. http://web.archive.org/web/20051217232835/http://www.kentuckyarts.org/15Years.htm.

Additional Information