North Creek Depot Museum
Introduction
The North Creek Depot Museum is housed in the former historic train station, which was built in 1874 by the Adirondack Railroad. The station was the northern terminus of the line. Today, part of the building serves as the museum and other as the freight and engine house for the Saratoga and North Creek Railway. The museum consists of the depot, the two train houses, and a turntable and horse barn. The depot is very well preserved and is listed on the National Register of Historic Places. It is famously known as the place where on September 14, 1901, Theodore Roosevelt, who was Vice President at the time, learned of President William McKinley's assassination.
Images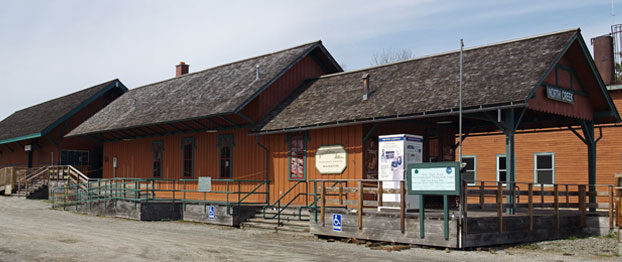 The display about Theodore Roosevelt's ride back to Washington D.C. and ascension to the Presidency.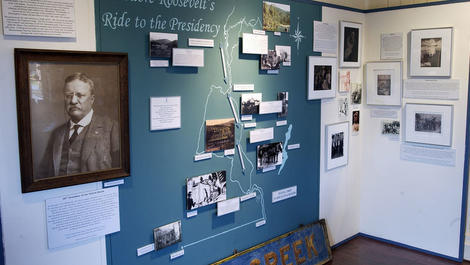 Backstory and Context
The depot closed its doors in 1989 due to few factors including, interestingly, tourism. The Canadian Pacific Railroad bought it in 1991 but did not make use of the station. In 1993, the
North Creek Railway Depot Preservation Association, which had formed about a year or two earlier, acquired the station which had by then fell into disrepair.
Sources
https://en.wikipedia.org/wiki/North_Creek_Railroad_Station http://www.northcreekdepotmuseum.com/about-us
Additional Information