Bluff Point Lighthouse
Introduction
Built in 1874 on the western side of Valcour Island, Bluff Point Lighthouse was one of the last lighthouses constructed on the island. It is situated 90 feet above the water and is a part of the Adirondack State Park. The Clinton County Historical Society manages the lighthouse it is usually open in July and August on Sundays but it was closed in 2015 for renovation. It was placed on the National Register of Historic Places in 1993.
Images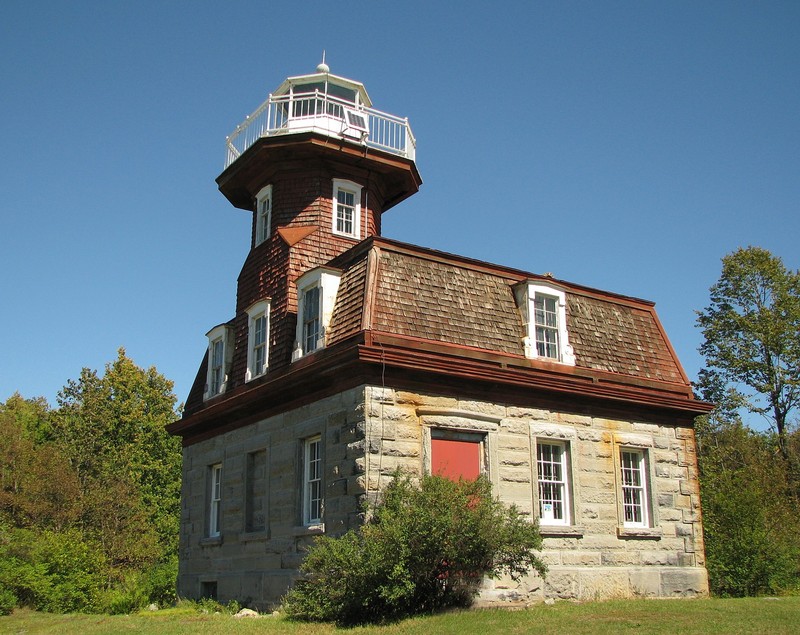 View of the lighthouse from the Lake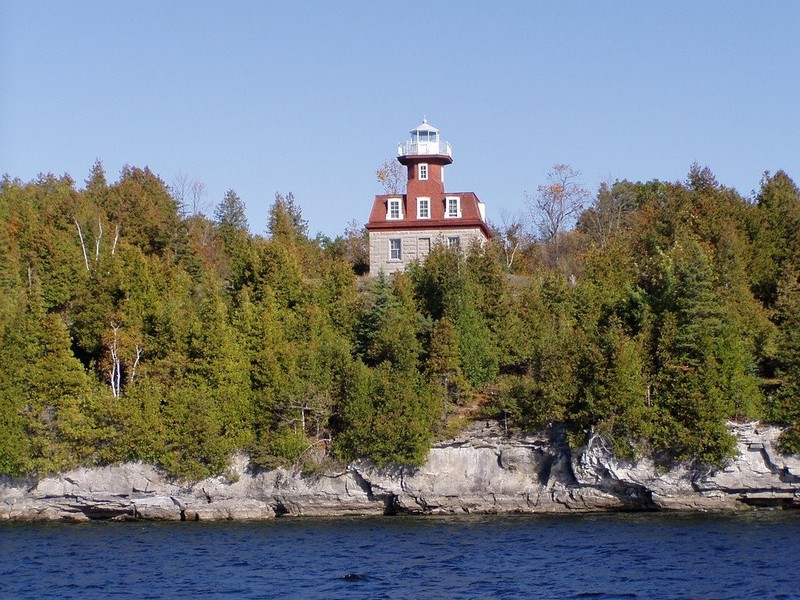 Backstory and Context
The first lightkeeper was Civil War veteran
Major William Herwert, who served in that from from 1876-1881 when he died suddenly. His wife took over, which was very uncommon at the time, and she worked until 1902. A steel tower built in 1930 rendered the original light obsolete and was dark for several decades. However, in 2002 the light in the steel tower was moved to the first lighthouse, reactivating the old structure.
Sources
https://en.wikipedia.org/wiki/Bluff_Point_Light http://www.clintoncountyhistorical.org/#!bluff-point-lighthouse/cy24
Additional Information