Hayes Plantation
Introduction
Also known as Hayes Farm, this gorgeous plantation was once home to Samuel Johnston. Samuel was the sixth Governor of North Carolina. Samuel Johnston passed away in 1816, and the Hayes house was completed by his son James Cathcart Johnston. There are several other buildings on site as well.
Images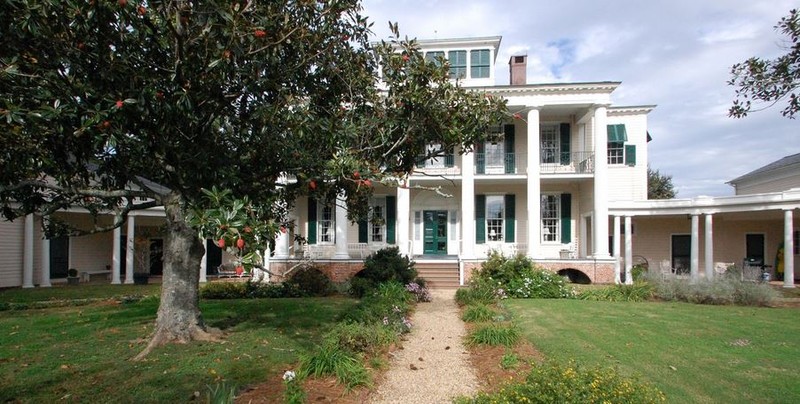 Backstory and Context
The main house, is considered by architectural scholars to be "one of the South's most accomplished examples of a five-part palladian villa." The home was designed by architect, William Nichols, Sr. He had a lot famous Neoclassical-style buildings designed and built in the South.

James Johnston had four daughters all out of wedlock. The mother to the girls was an emancipated mistress named Edith Wood. Johnston didn't believe in treating his slaves poorly but with respect. In 1860, he owned 555 slaves,out of these 103 were working on the Hayes Plantation. He also had a properties elsewhere where they worked. He owned several farms that totaled 2,740 acres. He grew corn, wheat, oats, cotton, peas, and potatoes to just name a few. He sold these products at markets and they were exported to the markets via a river on his boat.

After James passed away it was left to Edward Wood. The Wood's family still has ownership of the home today and is privately owned. It was placed on the National Register of Historic Places in 1974 and a year earlier was designated as a National Historic Landmark. There is a book called "Hayes: The Plantation, it's People, and their Papers. It was written by John Zehmer in 2007. It gives us an up close and personal glance at photos, memories, and historic documents of the Wood family.

Sources
http://nc.reel-scout.com/loc_detail.aspx?id=10057406&g=0&cid=4 http://ncpedia.org/biography/johnston-james-cathcart http://ncpedia.org/biography/wood-edward https://en.wikipedia.org/wiki/Hayes_Plantation Photo Credits: http://www.edenton.net/wp-content/uploads/2013/07/IMAGE029.jpg http://rs.locationshub.com/Slideshow.aspx?lid=004-10057406&id=1833027
Additional Information