South Texas Museum
Introduction
Founded in 1976, the South Texas Museum preserves and promotes the history of Alice and south Texas. It is housed in the former McGill Brothers ranching headquarters, which was built in 1941. The brother's descendants donated the building in 1975 to the museum, which was chartered that year. The museum's collection includes a wide range of items such as Civil War weapons, saddles, antique dolls, and arrowheads. Specific topics it explores are the Tex-Mex Railroad, WWI and II, and the early history of agribusiness and ranching, and the oil and gas industry in the state. The museum also houses a library in which visitors can conduct research. The museum publishes a semi-annual newsletter, an annual brochure and annual report. The building itself is a Recorded Texas Historical Landmark.
Images
The South Texas Museum, formerly the McGill Brother's headquarters.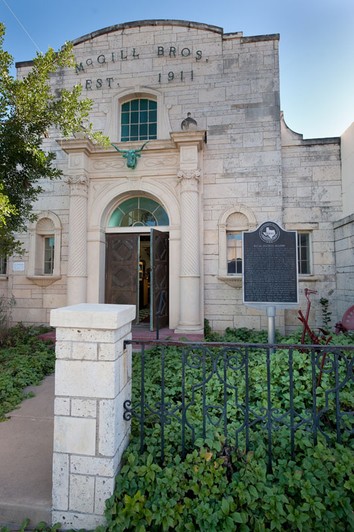 Historical marker in front of the building.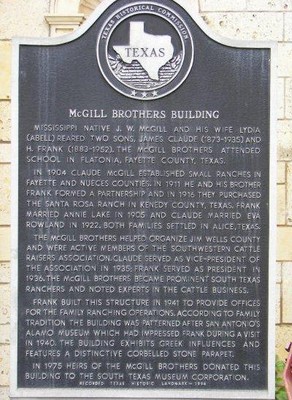 Sources
http://www.museumsusa.org/museums/info/15585
Additional Information